I feel like we've made some huge progress toward our foster care goal in recent weeks. Some projects have been no-so-much fun to work on, others have been more exciting. This project falls into the exciting category… our nursery is set up!!
Several months ago, our home office was set up in the first spare bedroom. After moving all of our office related things into our bedroom, we got to work transforming the room into a nursery.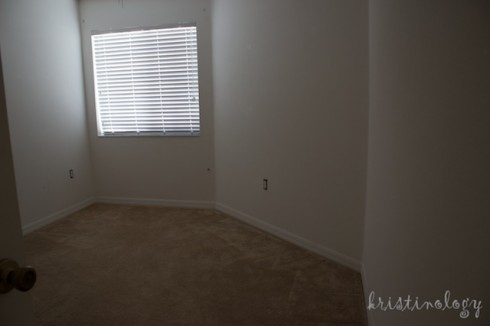 We painted a light beige color which we thought would be nice and neutral.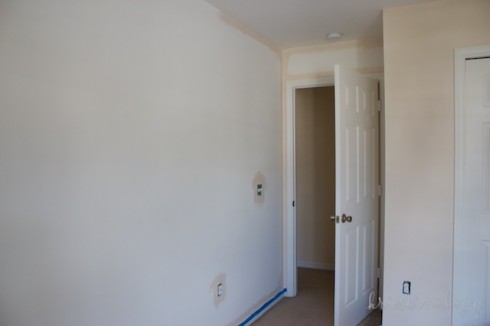 The most exciting part was finally purchasing and setting up our new crib! I think it's about the only brand new item in there and it looks SO pretty! Jesse left to go to the store the second we got the notification that our online order was ready for pickup. Then he came home and immediately started working on puttin it together. He's getting really good at furniture assembly these days!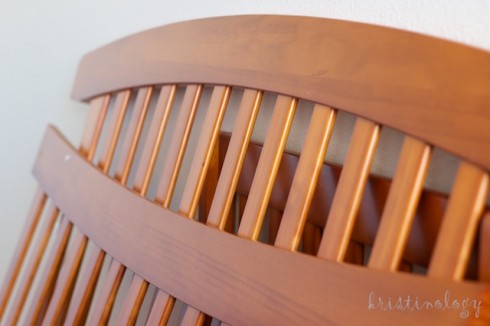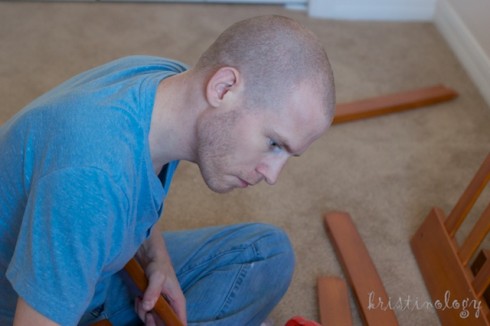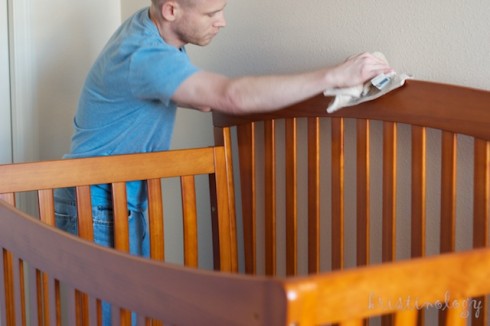 I couldn't wait to see how cute the bedding would look in the crib. A friend of a friend (a complete stanger to us) donated the entire bedding set, all the coordinating accessories, and the changing table. The best part about it is that it's perfect for our situation of not knowing if we will get a boy or a girl. It's a good mix of pink and blue. Love it!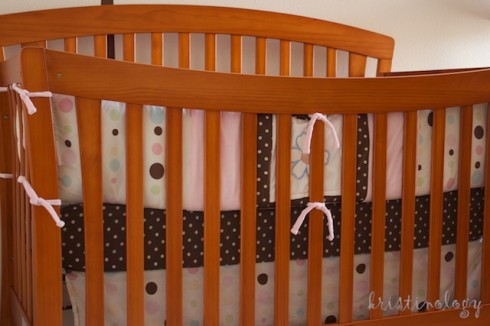 The rules for crib arrangement include being placed away from windows with no pictures or shelves hanging above the crib. So, I found this sticker decal to decorate that bare wall without breaking any of the rules. Jesse helped me put it up since my brain wouldn't have been able to arrange them randomly. I think it turned out pretty cute.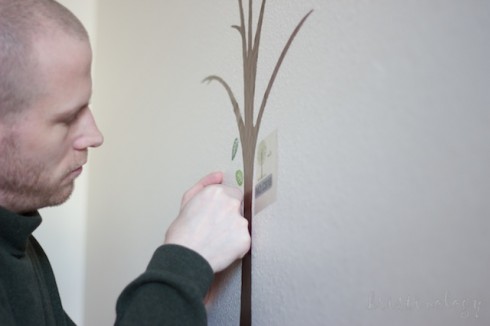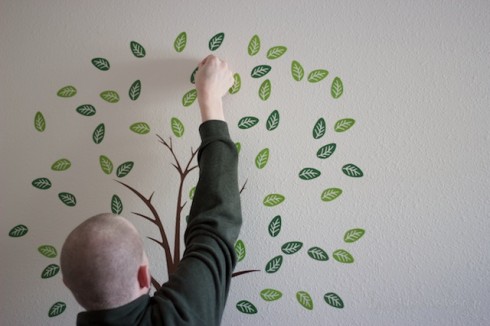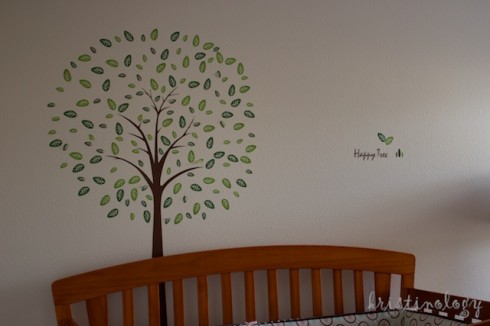 My parents let us use the rocking chair they still had from back when my brother was little. It makes a nice little sitting area by the window.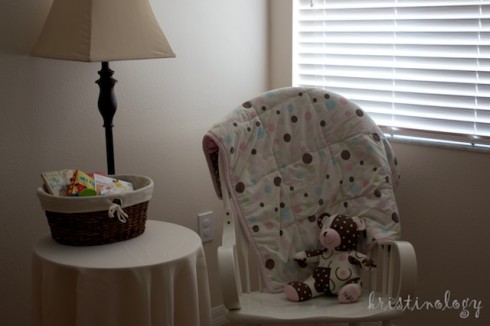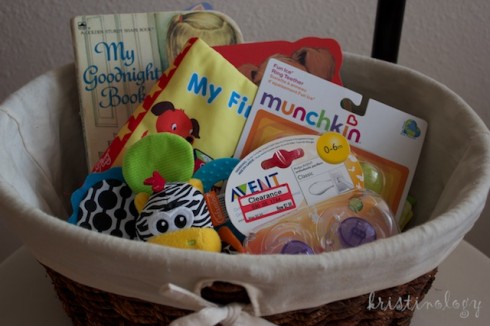 The changing table is cute and polka-dotted and filled with a few random items that people have given us already.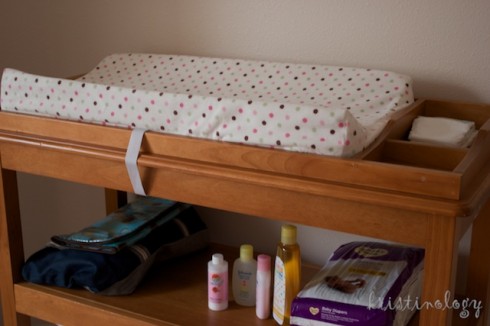 I found these free printables that I thought would go well in the room. I used some old frames that we already had so these didn't cost us anything.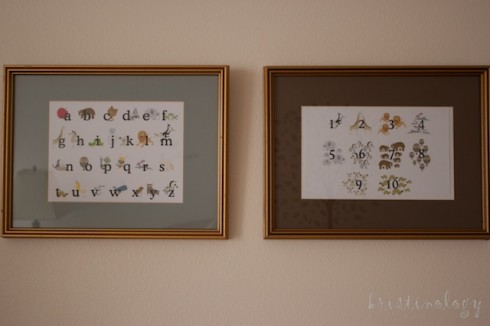 Finally, we used Jesse's old dresser that we had in the guest room since it matched the other wood pieces we had in there. I put the cute, little matching lamp on top along with a teddy bear that my grandmother made for me when I was little.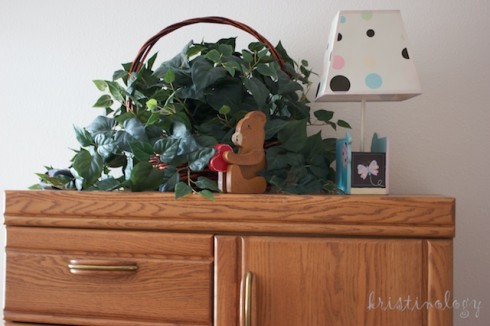 So… how do you like it?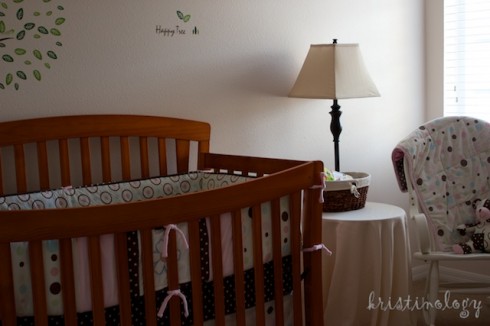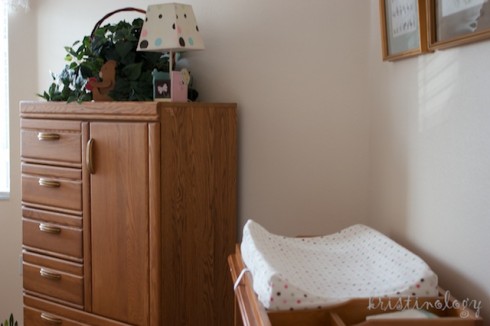 Clearly we've decided that we'd like our first placement to be a pretty young one. It seems like the natural place to start. We'll likely expand to accepting older children later on as we get a little older and gain some parenting experience. We're still working on nailing down the exact age that we feel comfortable starting with for now.
The next item on our checklist is to go for fingerprinting. Hopefully we'll be able to get an appointment for that sometime this week. Yay for progress!