Today was a great first day of vacation. After breakfast we checked out of our San Diego hotel to head toward our next hotel in La Mirada, about an hour away.
On our way to La Mirada we passed through Rancho Santa Margarita, which is where I grew up. We drove past my old school and then headed to our old house. It was like time has stood still. Everything is exactly as I remember. It was fun to show Jesse what our old house looked like. While we were checking out the house, the owner came home and parked his car in the garage and all the old cabinets that Dad and Pa (Dad's dad) had built were still there! We thought about asking the guy if we could come in, but we didn't.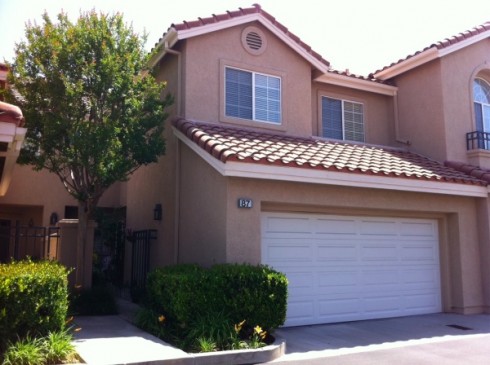 Ashley was able to meet up with us for lunch. We ate at Rubino's, a pizza place we used to eat at almost every week. It was just like old times, nothing has changed. We also met up with a couple church friends for lunch too.
Then we drove up to the lake. We used to ride our bikes or roller blade up to the lake every day during the summers. The weather was absolutely beautiful and perfect. We walked around the lake just enjoying the fabulous view. When we lived here, we used to tease Mom because she was always telling us to appreciate the mountain view. It's just hard to truly appreciate something when you don't know any different. Now that we don't ever see that kind of view anymore, we definitely appreciated them today. They are just completely awesome to look at.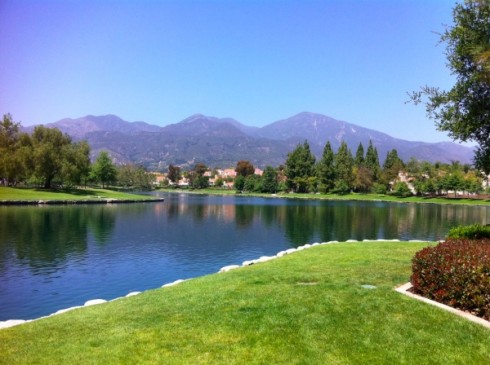 Later we were able to check into our La Mirada hotel, where we will stay until Ashley's graduation ceremony. Her apartment is just down the street from our hotel so she was able to join us for our idol party after she finished with her client meeting.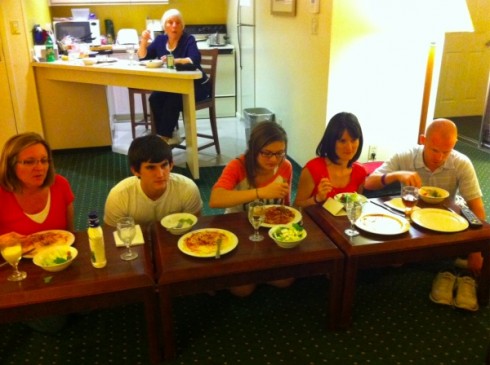 I am so tired from another great day. Plus my body is still trying to figure out what time it is. I kept being hungry all day because my meal times our all confused.