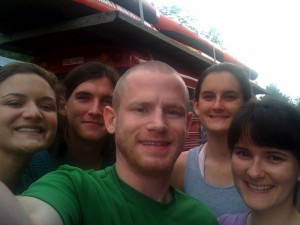 Today, white water rafting was on the schedule.  We had quite an adventure on the crazy route the GPS determined for us to take, but we finally made it there.  When we got to the rafting place, you would have thought we had gone back in time or something.  One of those things where you just have to look around and figure out what am I doing here?  It definitely takes some interesting people to work at a place like that.
The ride wasn't as wild as the website made it sound like it would be, but we still had a good time.  We had a couple of big rapids where we got wet, and we almost fell out of the raft once.  I'm pretty sure the bus ride back to the top of the river was more dangerous than the rafting was.  The driver was talking about a time when the bus fell off the windy roads into the river, and then he was joking that it just might happen again.  He didn't seem to concerned about taking tight corners slowly, but at least we made it back.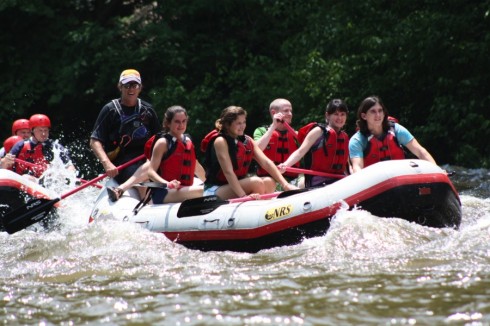 Now we are just chill-axing after dinner.  I think we should buy this cabin,  I could live here!