Today was graduation day, the main reason for our trip to California. My sister, Ashley, now has a Master's degree! It was so exciting to be there for this very special day. She still has more school to go before she is done, but it's such a huge accomplishment to have come this far. Next she will have two more years of classes then a year of internship before she gets her Doctoral degree.
Since this is the first Master's graduation I've been to, I really had no idea what to expect. It was really an all day event. We got to the Biola campus just before 11 a.m. to get seat for her hooding ceremony. That ceremony took place in a small chapel on campus. There were a couple of speakers who were very entertaining gave great messages to the graduates. Then each of the Master's students went up on stage to get their hood put on by the Dean. They were followed by the Doctoral students who went up to get their hoods.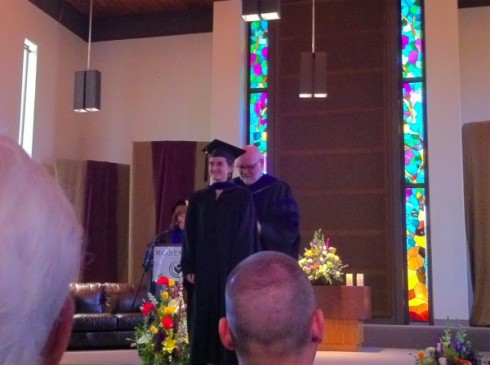 When the ceremony was over we went over to Rose Hall for lunch. Rose Hall is where Ashley has most of her classes. It was cool to see where she has been hanging out the last couple of years. We also got to meet lots of her friends. It was kinda funny because I see them in her facebook pictures all the time, and hear stories about them so I felt like I already knew them. A couple of them said hi and started talking to us because they recognized us from pictures too. Fam '14 (the name for Ashley's class) is such a nice group of people. I'm glad she's got such great friends with her on her journey.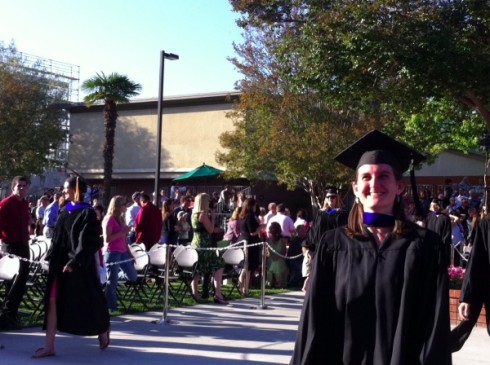 After touring around the campus a little, it was time to claim our seats for the main graduation event. We were, of course, right in the front row. It was so awesome to watch her walk across the stage to get her diploma. I'm so proud of her and all that she has accomplished this far. Way to go Ash!!