Remembering everything you need to bring when traveling can be challenging for anyone. As you can imagine, it gets even more difficult when you have an arsenal of Cystic Fibrosis medications and equipment to bring along. For years Jesse chose to ignore CF and skip most (or all) treatments when traveling so we're just now getting the hang of how to pack everything he needs. After a couple of successful trips this year, I thought I'd share some tips we've learned for our CF friends who are traveling for Christmas…
We try to pack all medications and related supplies in one suitcase. It just makes sense that this is the best way to make sure we have everything and it makes it easier to unpack when we get to our destination. When we travel by air we keep this as our carry-on bag so that there is no risk of it not arriving when we do. When we travel by car we want to make sure that none of the meds get left in the car if we don't bring everything into the hotel room, and risk them overheating.
Also when traveling by air… we like to get a letter from clinic stating that all of the medications, supplies, and equipment are necessary for Jesse to travel with. The meds bag usually gets flagged and checked out pretty carefully (understandable) and we like to make sure we will get through with the needles and all the liquid vials. We also like to make sure we will be allowed to keep the Vest machine and CPAP machine with us as extra carry-ons since they are too expensive to replace if they were to get lost somehow.
Since the last two trips were road trips, I just brought the entire container of weekly vitamins. We were gone for more than two weeks both times and it was much easier to fill the pills container like usual instead of trying to count them all out ahead of time. And of course… it never hurts to bring extra Zenpep!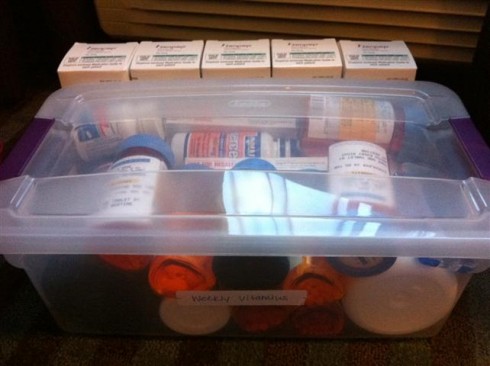 We like to have a separate cooler, other than our food cooler, for the refrigerated meds so that it isn't getting opened and closed all day. When get to our hotel I empty the meds into the fridge and refreeze the ice packs for the next day.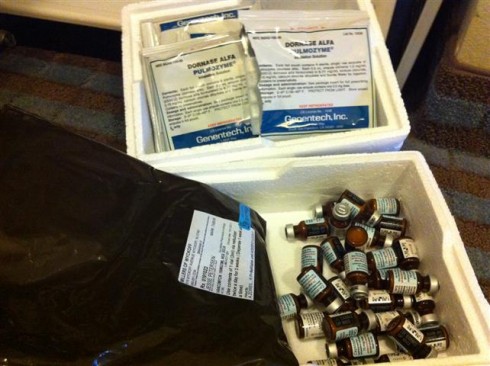 Lastly, Jesse has gotten used to finding a treatment chair to unload all of his stuff when we get where we're going. The most important part is making sure the treatments actually get done. It's hard when you're busy being on vacation, but he feels so much better during the activities of the day when he has done them.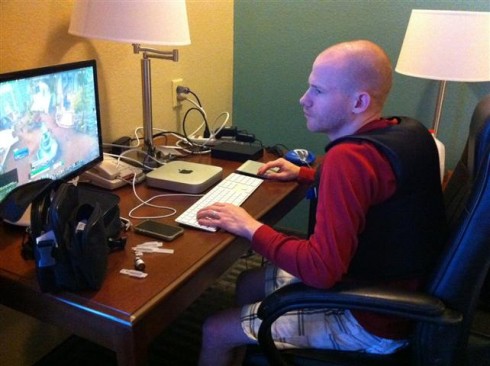 That's what works for us. Anyone else have some helpful tips to share?