Now that I get to stay home, I have decided that I need to be more intentional about keeping the house cleaner. Our house usually looks pretty clean at first glance, but more frequent dusting and vacuuming is supposed to really help keep my allergies in check. So Tuesdays, since we don't usually have a whole lot happening that day, is a cleaning day. I do my light tidy like I do every morning after breakfast, and then do a more focused cleaning on just one room.
I was cleaning the living room yesterday morning. I had the furniture pulled out to vacuum and thought that this would be a good time to change the furniture arrangement. I pulled out my paper cut outs of our furniture and tried to come up with an arrangement that would work better than our current set up.
*Note: Jesse made these nice, to scale cutouts because we've thought several times about how to put the furniture… and he isn't all to fond of moving large furniture. 🙂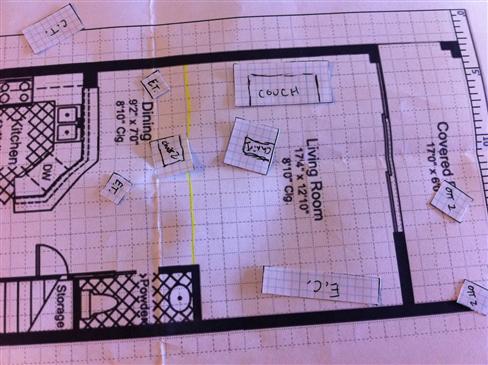 We have a fairly large living room, but it does have some challenges as to where to place our large furniture. We love the openness of having one big kitchen/dining/living space, but it makes it difficult to have enough space without blocking walkways. We also love having almost an entire wall of sliding glass doors that let in tons of light and don't want to cut out our view by putting furniture right in front of the windows.
Every time I came up with an arrangement that looked good on paper, it somehow didn't work out when I moved the furniture that way. After trying several locations for the couch, it ended up exactly where it was in the first place.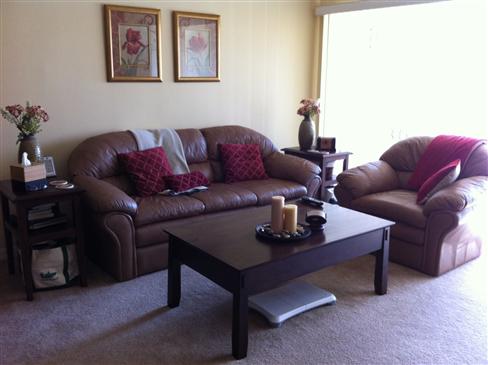 I did change where the chairs are though. Instead of having one on either side of the entertainment center, there is a chair on only one side. (gasp!) I know, it's crazy. Asymmetry is really hard for my brain to handle. But we'll let it sit for a while and see if I can't get used to it being all cattywampus.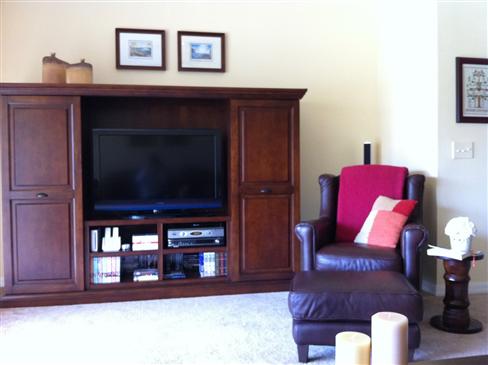 Then the entertainment center got moved down a smudge to make the chair fit better, and make the corner look a little less empty. Maybe a small book shelf or something would look nice there? We could always use the extra storage.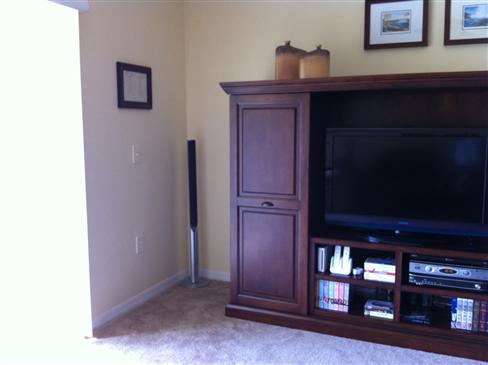 And that… is how one would, unintentionally, go about making cleaning the living room take several hours. After lunch, it was time to hurry upstairs and get my work done for the day. At least I slept very well after all that furniture moving!