I enjoy redecorating our home. Whether it's buying something new or just doing a little rearranging, sometimes a little change can make a big difference in freshening up a boring room. I find that one of the most difficult places to decorate is the space above the kitchen cabinets. Other than sticking a few fake plants up there, I've never really known what to do with that space. When we first got married and were living in an apartment our cabinets had about six inches above them so there really wasn't any need for anything besides a couple of plants. Now our house has almost two feet above the cabinets, way too much space to leave empty!
I started out my redecorating project by googling kitchen cabinet decorations to get some ideas about what other people do with that space. I found a blog with some tips and chose two images that were most appealing to me and bookmarked them as my inspiration. What I like most about these is how colorful and interesting they look. I really like the "full" look right now. I feel like it makes a space look cozy and lived-in.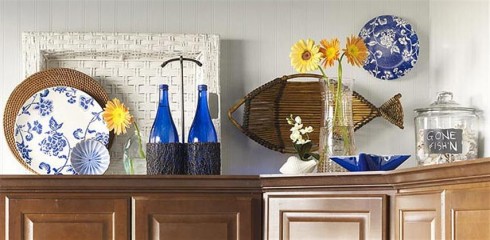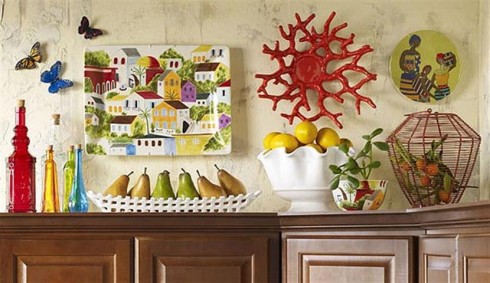 I went out to a couple of thrift stores and purchased a couple of items that I thought looked interesting and fit into my color scheme. Our house is mostly earth tones/fallish colors. I came home with a few decorative plates and other random items that I was drawn to. Then I took the tip that the article suggested and cleared off all of my current things to start with a blank canvas. My main goal was to stay away from putting any of my fake plants back up there. Here's what it looked like before…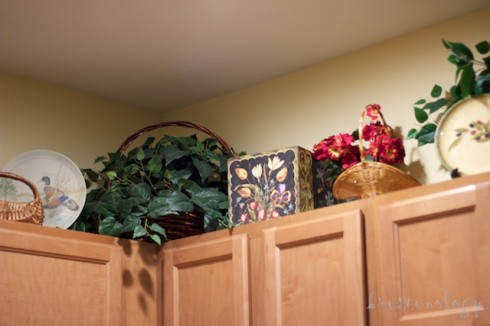 Then, after sitting and staring at empty cabinets for a few minutes not knowing where to begin, I finally started to put some of my favorite items up first to see what they would look like. I just kept finding items that I already had to fill in the extra spaces until I had the full and cozy look that I was going for.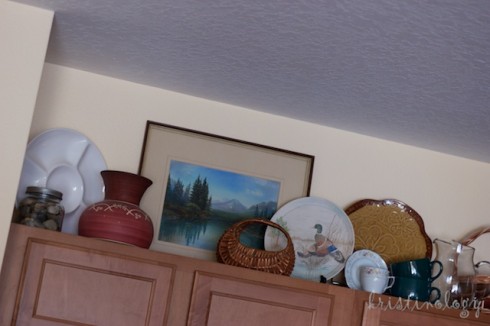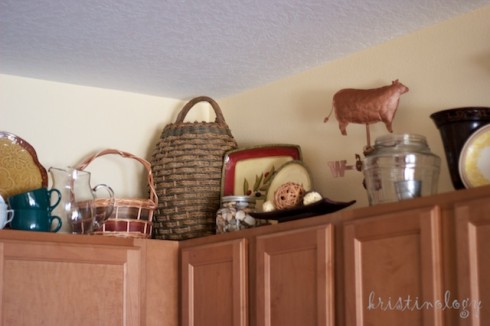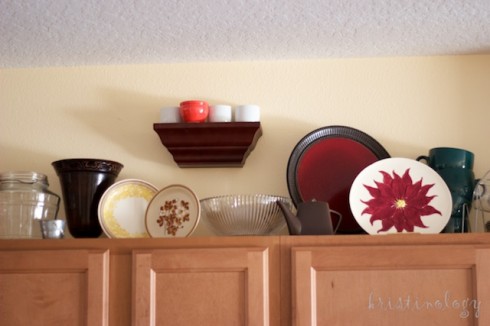 All together I spent only $16 on a few new items and the space looks completely different! Everything else I used were things I already had and rarely used. Bonus… putting up some bulky items that take up a lot of space in my cabinets means I now have more space to better organize the things I make use of all the time.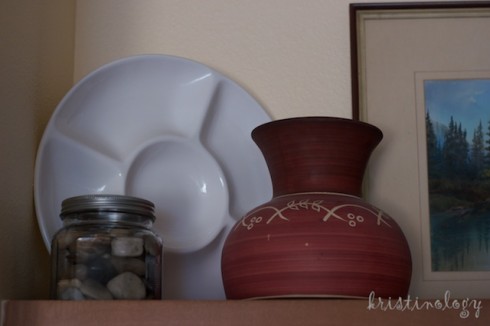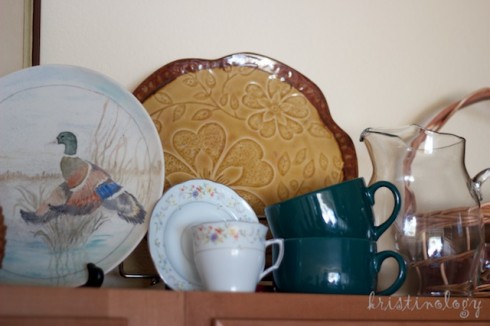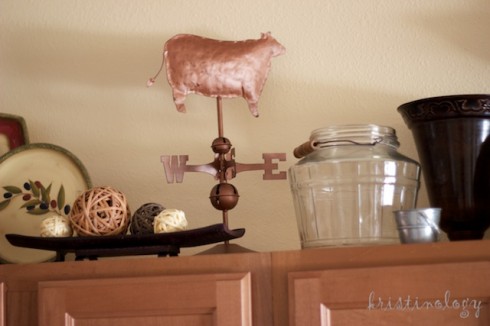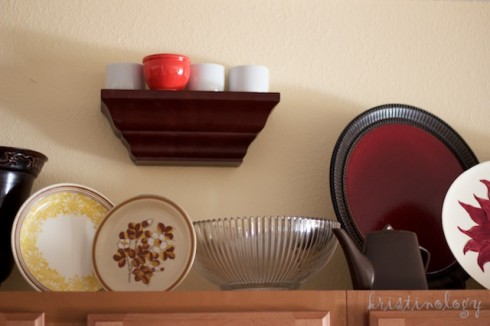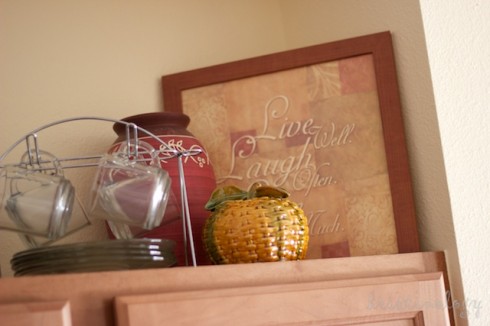 So what do you think? Is it too much or just right? I need some opinions since my hubby was more concerned about getting to the microwave to heat up lunch than evaluating my decorating for some reason. 😉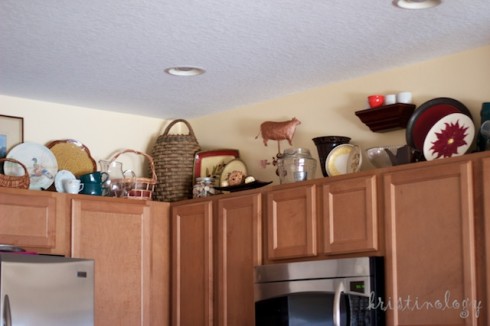 One thing is for sure… it's a lot more interesting than before. I find myself stopping to take a better look as I pass the kitchen.