My post for Mom's birthday was a bit of a decoy. I shared fun Mom memories and pretended like I wasn't exactly sure how we would celebrate this weekend. Yeah, um… not so much.
What a great idea to plan a surprise party for Mom's 50th birthday! Mom would never go to the trouble of planning a party for herself, but she is the first one to jump on board when it comes to planning something for someone else. Ashley came up with this great idea around Christmastime. She was asked to be in a friend's wedding and as soon as she heard the date, she realized it would be on Mom's birthday weekend. She got the thoughts going and then left it to Dad and me to plan since she would be back to school in California. It sure was hard to keep a secret for this long. By Sunday morning I almost couldn't stand it any longer. We got her so good!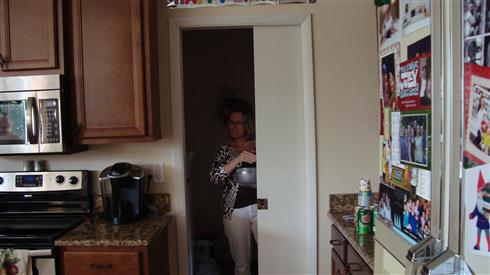 She had tried to ruin our sneaky party plans several times. First she was coming up with other things she wanted to do that afternoon. Dad had to talk her out of that by telling her that it was more important to spend the day with Ashley since she was here for such a short time this trip. Then she took that idea to the extreme and decided that she would stay home from church this Sunday so that she could cook a nice, big family lunch for everyone. We had to work really hard to talk her out of this one. I tried to tell her that it wouldn't be right for her to have to make her own birthday meal… but really she just needed to be out of the house long enough for us to get everything set up.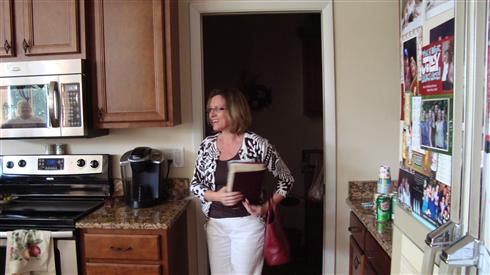 In the end she went with the flow and the plan worked out perfectly. Dad got her to go to second service so that Jesse, Ashley, and I would have enough time to decorate the house and pick up the food before she got home from church. Dad even came up with annoying errands to stall her a little longer to allow time for all of her friends to arrive too.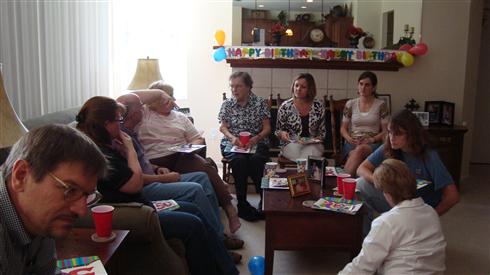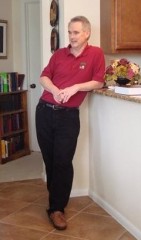 Dad shared some highlights about the most important things that stood out to him about Mom during their life together so far. The way she waited for him to finish school so they could get married. The way she is so passionate and dedicated to raising her kids the best she could. And the way that she has been willing to move with him out of the country and across the country as his job brought him. It was pretty awesome to hear their background together summed up in a nice little package like that. What a good example they are both as a couple and as parents.
After that it was time for La Verne cake! She did an awesome job (as always). I had sent her a picture the plates I had bought so that she could get an idea of what colors to use. I didn't expect it to match so perfectly. She always does great, but I think this is my favorite La Verne cake so far.
Of course, Ashley got plenty of suggestions from the math nuts when it came to cutting the cake into perfect pieces.
Then Mom opened her gifts from people who obviously know her very well.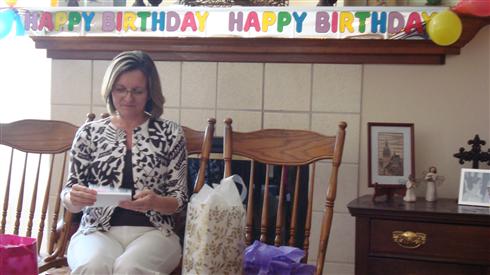 It was a lot of fun to get the chance to plan something for Mom for a change. Dad did all of the food and invitations, and I got to buy decorations and set things up. My favorite part of planning was printing out several pictures of her through the years to show her friends all her many hair styles.