As of today it's been six months since I left my job to be home full time with Jesse! We had been planning to take this step for so long, sometimes it's still hard to believe we are actually here. We have certainly had our share of challenges in making this life transition, but overall the change has been great.
Having the ability to make a living from home has had the greatest impact on Jesse's health. After years of being non-compliant with treatments, he has consistently been able to make time for them now. Saving that commute time freed up time he never had to do morning treatments. The flexibility to take time to rest or go to doctors appointments as needed, without having to make up the hours missed from work, has made a big difference in his stress level. I think being exposed to less people everyday and not touching germ-y surfaces helps keep him healthier too. I hope that he is always able to continue working for himself.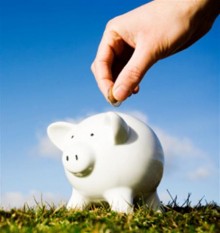 Since I started staying home the business has really grown, despite our ups and downs. Jesse feels more efficient and has been able to complete projects quicker than he could when he was doing the book keeping that I now do. I also think that our house just runs smoother overall now that I have more time to do things that always got pushed aside. One of my accomplishments has been how much I have been able to shave off of our grocery bill. We were buying too many prepared items and often picking up groceries here or there without realizing how much it was costing us. A little extra planning and a little more time devoted to meal prep has really cut our expenses. Saving money is my new paycheck!
Honestly, I haven't always been sure this arrangement would work out, but so far… it really has! We are still so sure this was the right move for us. I'm so proud of the company and reputation that Jesse has built. Keep up the GREAT work!