It was pretty unexpected that Jesse specifically requested brussels sprouts! He never stops surprising me with foods that he didn't used to like that he now really enjoys. He's usually pretty good about trying all the crazy new recipes I'm always finding, but the real test comes when I make it for the second time.
I almost always make a steamed vegetable or vegetable mix with dinner. I buy the steam-in-the-bag kind because we think they taste the best and they take no time to prepare… just throw them in the microwave as I finish up the rest of the meal.
The first time I made brussels sprouts I prepared them the way I do most of our veggies, with just a little garlic salt and some pepper. However, they tasted too plain. So, I thought I'd try them with some more flavor added. I used my "go-to" seasoning blend. I use this often and it seems to taste good on anything… diced potatoes, baked squash, why not brussels sprouts?
I microwaved the sprouts for just a few minutes to unfreeze them and soften them a bit.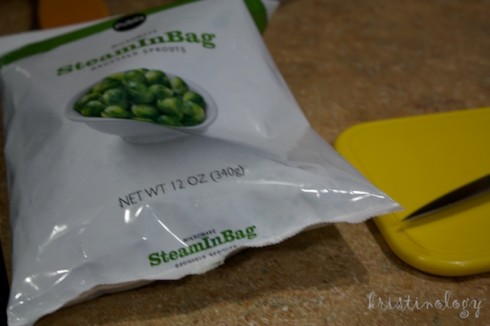 Then cut each of them in half, and toss them in a bowl with just a drizzle of olive oil (I use more olive oil on potatoes, but these are pretty watery, so they don't need much).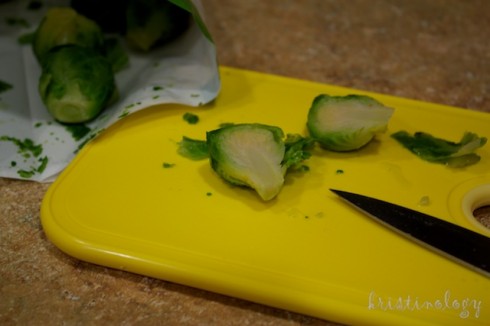 Spread the sprouts out on a baking sheet and drizzle with honey, salt, pepper, garlic powder, and a small about of chili powder.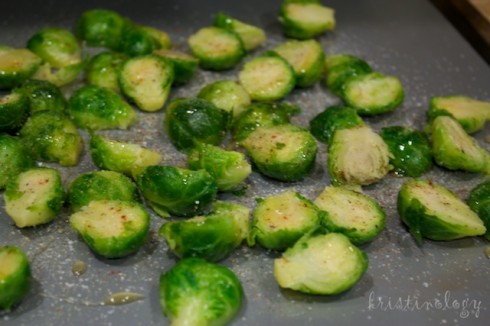 Bake at 375 until done. We like the edges to be just a little crispy, maybe about 20ish minutes or so.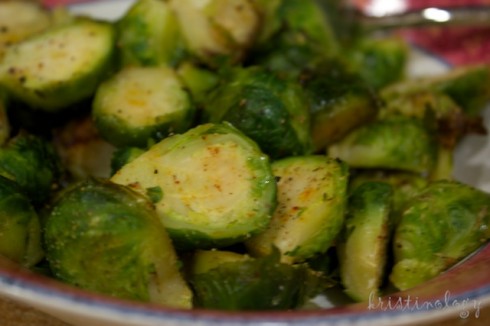 What do you think? Does this make brussels sprouts look any better to you?