Jesse and I are a part of a Bible study group that meets on Monday nights. Since this Monday happened to fall on Valentine's Day, we thought we would take a break from our study and just have a social/game night. Who doesn't need an excuse for a little party, right? So we were instructed to come hungry and wear red. I thought the red would be for Valentine's Day, but then we were given a small tip the day before the party that we just might want to brush up on on Chinese New Year facts. Then the red made more sense.
Our group met together at Kyle and Gigi's house. Gigi loves to entertain guests and loved the chance to teach all of us some of the history of her background. She has also become my allergy buddy, as she has also recently found out that she has some food allergies of her own. We exchange stories about what foods we really miss being able to eat, and how long we spend at the grocery store reading all of the labels before we buy things. I even left with a goody bag of new "safe" foods to try.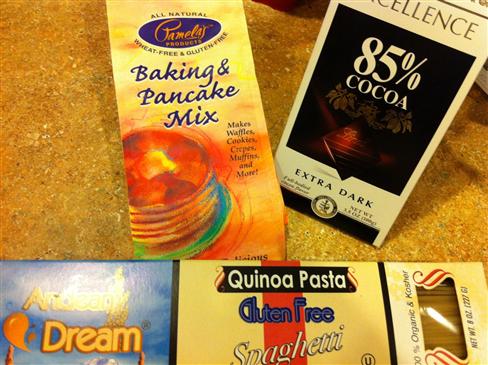 It was fun to try some Chinese New Year food! Even more fun that I knew it was all gluten free, since that is one allergy we share. It was all very yummy, and I think I will be using some of the new foods I had for the first time. After dinner was over, it was time for our quiz. Since we were warned to learn some Chinese New Year facts, Jesse read a little bit about it at the dinner table the night before… maybe I should have payed a bit more attention.
The quiz was fun though, and I did alright. The winner came down to a close finish, but Jesse ended up in first place after the tie breaker question… and won the prize!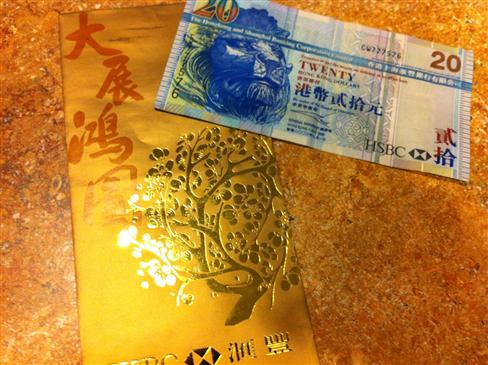 The rest of the night was games and hanging out. When we left our party favor was in a small red envelope. Chinese New Year gifts traditionally come in a small red packet. Our packet contained the beatitudes.
We had a fun night, with fun friends!