When I first went on my food allergy elimination diet I found it very difficult to make recipes because there is always ingredients that I can't have. As a result we went quite a while with pretty plain meals. We always had grilled or baked steak, pork, chicken or fish with a steamed vegetable. It wasn't bad but it sure did get a little boring. Jesse told me that he really missed having his food served in a pile, meaning a casserole type dish like lasagna or chicken pot pie. So I worked on making more interesting dinners with more flavors mixed together. I picked out several different leftovers we had in the fridge to make him a pile. When he asked what it was I called it "leftover surprise." He loved it, so now I make it on purpose even when there isn't leftovers to use up. The best part is that it never turns out wrong because I just make it up as I go.
I start by sauteing garlic, onion, and carrots until the onions are soft.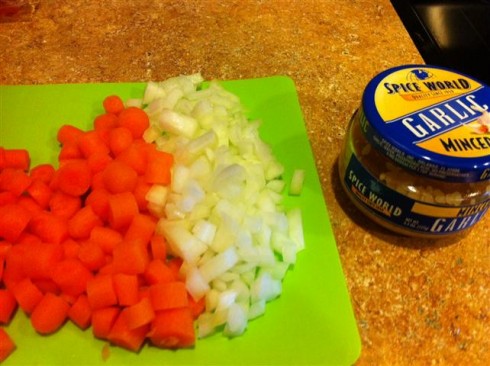 The one thing the pile always has is tomatoes. Right now I'm using tomatoes that I picked myself and froze, but canned is fine too. Everything turns out better when it cooks in tomato juice.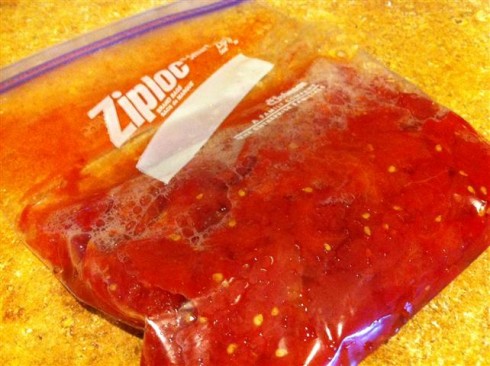 You never know exactly what will end up in leftover surprise, thus the name. Often there is chicken or ground beef. Sometimes there is ham. This time I used black beans.
Then I like to pick something green to make it more colorful. Peas and green beans work well. This time I used broccoli. I also add lots of spices, sprinkling and tasting until I like it. Then it simmers for a couple minutes so that all the flavors mix together.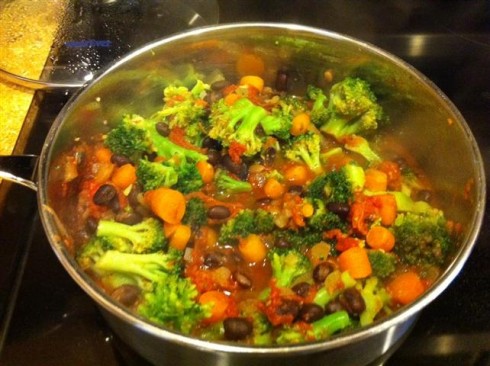 Finally I serve with/over either rice or quinoa.
I love this yummy way to use up leftovers, or as a quick meal when I don't feel like cooking a whole dinner. It's kinda like making homemade Chinese takeout. Plus it doesn't get any cheaper than eating rice and beans every now and then.