We continue to inch our way closer to being ready to get our foster care license. We knew the furniture and other items we needed would be expensive, but things are a little more expensive than we initially thought. So we have been shopping at garage sales and consignment stores to find things that we need. Of course, this means it will take a little longer to find everything, but we're being patient.
We did take one little step toward child proofing our house. A friend gave us a package of extra outlet covers that they didn't need so now all our empty outlets are covered. Funny thing is… we can't get to the outlets either! So we've just gotten used to finding something to unplug rather than attempting to get one off. When I vacuum I use an outlet on the kitchen back splash because they are the only ones available. At least we know they will be kid-safe!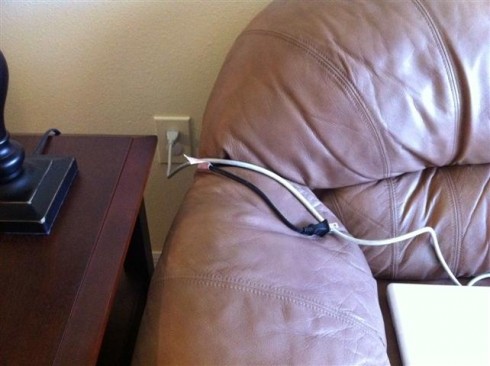 In other news… starting tomorrow Kristinology will have my first ever giveaway this week! I'm so excited about the product I'm sharing and even more excited to be able to give away a $25 gift certificate to one reader. Make sure check back here tomorrow and enter to win!
Happy Friday. 🙂