Today marks the anniversary of the day we began Petersen Media Group. It was three years ago today that Jesse called me at work to let me know that he had been laid off. He was so upset that I left work early to come home and be with him. By the time I got home he already had the idea brewing in his head to go into business for himself. When he told me later that day that he was thinking about NOT looking for another job, I was pretty well freaked out!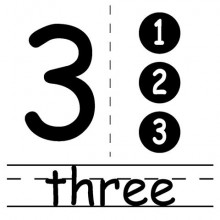 Three years later, we can honestly say that the layoff was one of the best things that has happened to us. I don't think I ever would have been brave enough to be on-board with Jesse leaving a job to start a business, but since that was where we already were… that part was done for us. Jesse had already built up a few good clients from work he was doing on the side so we agreed to take it a month at a time to see if he could maintain steady work.
I'm so proud of him for getting the company to the point it's at today, and can't wait to see what it becomes in the future! He has such a passion for his work and is always learning new things to add to his skills. I love getting to listen to his phone calls with clients… he sounds to professional yet he really remains his honest, straight-forward self at the same time. His clients appreciate his opinions and know that the finished product he provides them with will be something he is truly proud of.
Tonight the entire staff of Petersen Media Group (Jesse and me) are going out for dinner to celebrate. We pretty much never go out to eat so this will be a real treat.
Congratulations, Jesse, on another successful year!