Today marks our first full month of being parents! I'd say that overall we're doing very well, or at least doing the very best that we can. A seems to be feeling a lot more comfortable with us so that must be a good sign. We are starting to understand what he is saying more and more which must be a lot less frustrating for him. And we seem to be able to comfort him more when he falls down or is tired which makes me think that he is feeling attached, which is excellent!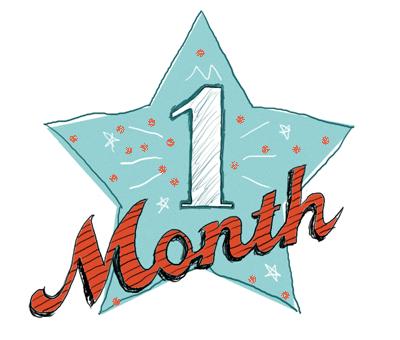 The funniest moments are times when these first-time parents are learning things that a parent of a 2 1/2 year old have usually learned already. People usually assume that we've been parents for the time frame to match the child's age. So there's been some funny moments like when it took us forever to figure out how to get his swim floaty off at the pool, or when I'm at the store and I have to double check to see what size clothes to buy him, or when the cashier asks me how old he is and I have to take a minute to realize she's talking to me, or when we couldn't figure out how to get the stroller to lock so it didn't fold in on him. I'm sure most people are never paying attention as much as you think they are, but sometimes I wonder if people are noticing our cluelessness.
Two major accomplishments:
Jesse has figured out how to maintain his treatment routine! The first week or so was very hit or miss on treatment times. We were pretty much all over the place in the morning and there didn't seem to be time to fit in treatments. That was very concerning. Now he has been able to get back into his normal routine which will keep him healthy. He's even figured out how to add his morning walks back in. Most mornings he's been taking A with him, sometimes he goes alone if he need thinking time. I taught A how to feel the Vest shaking so that it didn't seem scary, and A loves to help Jesse throw away his empty treatment trash.
I'm most proud of myself for figuring out how to get back to eating our normal, healthy meals again. The first week or so we did several nights of last-minute pizza, macaroni and cheese, and such as. Too much grains and sugars was leaving me feeling super stuffy and just "blah." I am feeling so much better now that we are eating real food again. I've been doing several crock pot meals mixed in with our other favorites. Best of all, A loves our healthy foods! He eats up fruits as fast I can feed them to him and he keeps surprising me with all the veggies he likes. I think we've tried just about every veggie and cucumbers are still the only one he doesn't eat.
Two goals for next month:
Jesse has been feeling just a little behind on work stuff. It's been a little harder than we thought for him to concentrate on working while we are downstairs being distracting. We feel like we are getting closer to figuring this one out, but we still have some things to iron out. Jesse has been working on ignoring us unless he hears me yelling for help (which has only happened once so far when A started crying and sunscreen was getting into his eyes making the crying sound like something terrible was happening). We say goodbye to him in the mornings and try to pretend he isn't here. A gets so excited when he hears Jesse coming back downstairs before dinner!
My goal is to figure out how to fit cleaning into the schedule of the day. It's amazing how much faster each day goes by, even though sometimes it feels like the day is dragging on forever. Our house gets much messier with extra little fingerprints everywhere, snack crumbs in the carpet, and endless amounts of dirt… I can't even figure out how he has time to get so dirty! My mind is getting used to having a less clean house, but it would be nice there were time for things to get cleaned eventually.
One month down, many more to go…