Spaghetti has always been one of my most favorite meals so I was truly crushed when my food allergies took it away from me. However, once I learned about and made my first spaghetti squash I honestly feel like I don't miss out anymore. That's not to say that I wouldn't gladly go back to normal spaghetti… but I really do love this new option. And it's just as quick and easy to make.
Start by cutting off the top and bottom of the squash. Then slice it length-wise and scoop out all the seeds. This part is Jesse's job because they are really hard to cut through.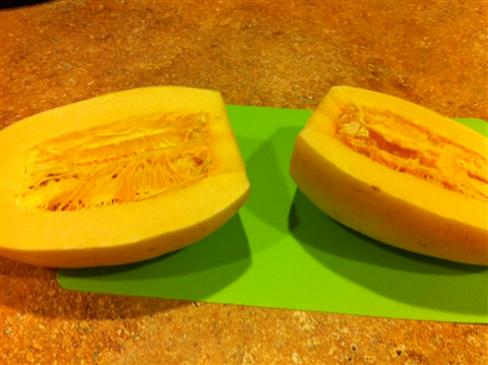 The first time I cooked mine in the oven, then someone told me that the microwave works much better. I like to add a little water to the bottom of the dish so that it steams well and microwave for 10-12 minutes depending on the size of the squash.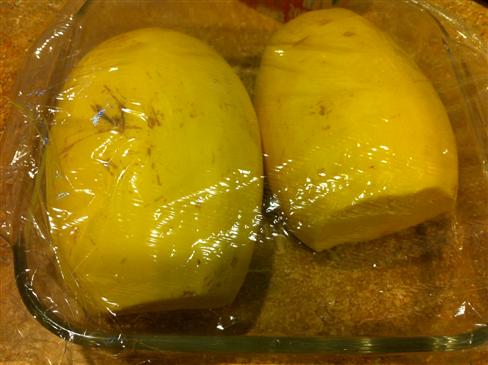 When it's finished, it should shred easily with a fork. Make sure to get all the way down to the skin, it makes a whole lot more food than I realized at first… plus it is really filling.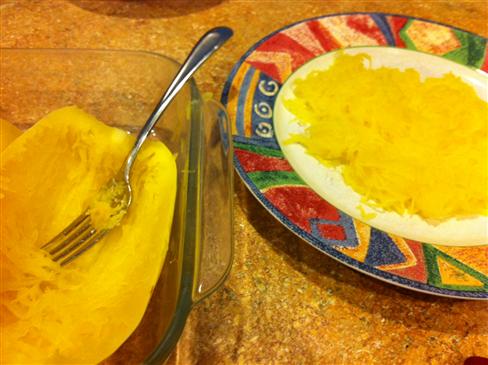 Then it's ready to be topped with your favorite spaghetti sauce. I like to use Muir Glen tomato products and mix with ground beef to make it more filling. I love their sauce because it's just tomatoes and spices… nothing I'm allergic to!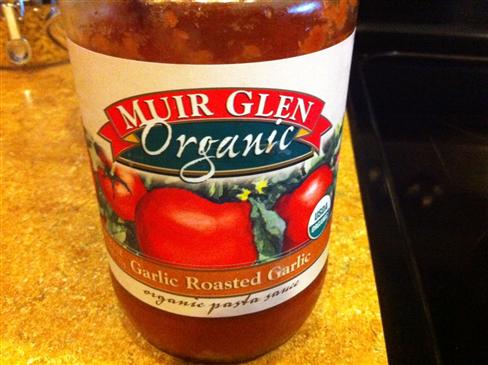 Of course, you have to add parmesan cheese on top, too.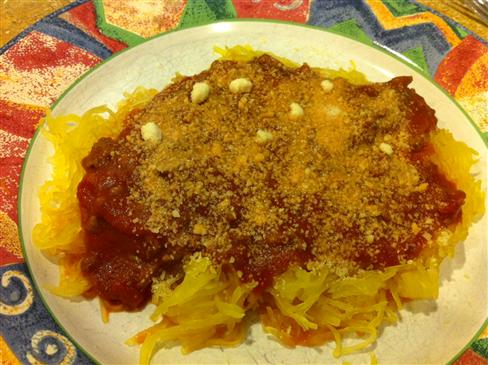 Have you ever tried spaghetti squash? It's really good, give it a try! Enjoy!