In the fall we had the opportunity to take a road trip to Grandma's farm in Ohio. We have always loved visiting there, but it's even so much more fun when we can bring A along. Actually, this trip was his idea! He remembered when we took him the year before and asked if we could go back again soon. How could we resist that request? We always love a reason to go see Grandma again!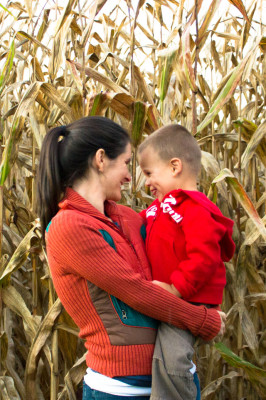 A did great on the long driving days, so much better than I expected. He was such a trooper! He had himself situated in the back seat with his pillow, stuffed animals, and his toys piled all around him. I would have felt claustrophobic, but he wanted everything within his reach.
When I was little my mom used to wrap up little entertainment items to surprise us with throughout the trip. I decided to give it a try… and it was a huge hit! He was beyond excited to unwrap his dollar store items each day. And they provided at least a few moments of quiet time.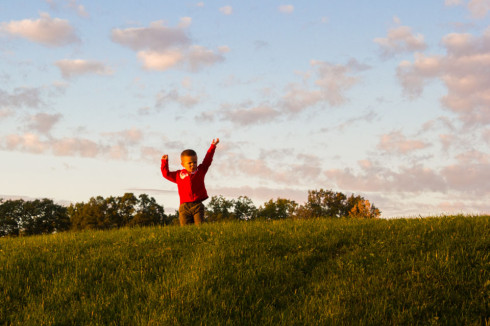 A loved the freedom he felt at the farm. He was able to run far enough to tire himself out over and over without us needing to be right near him like we do on our busy streets at home. It was the best!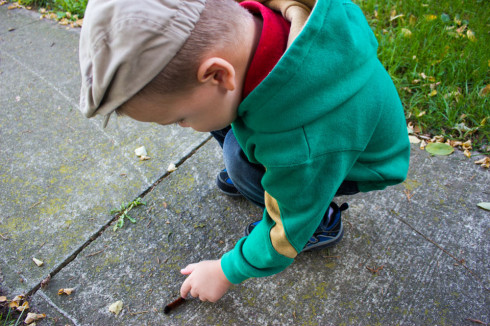 Another of A's favorite activities was picking and eating apples. I lost count of how many he ate while we were there. The first one he picked I don't think he really believed that I was going to let him eat food that he found… outside… on the ground. Once he realized it was okay there was no stopping him after that. Even on the night we made s'mores over the fire I had to get him to stop eating apples and come to eat marshmallows. He ate his "required" marshmallows and then asked to return to the apples. Crazy kid!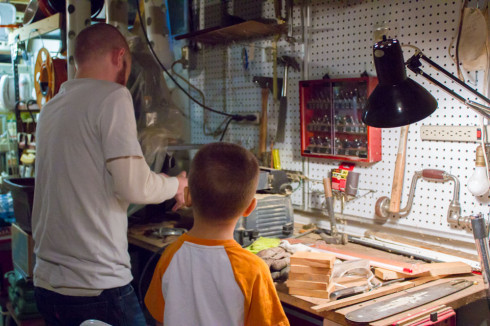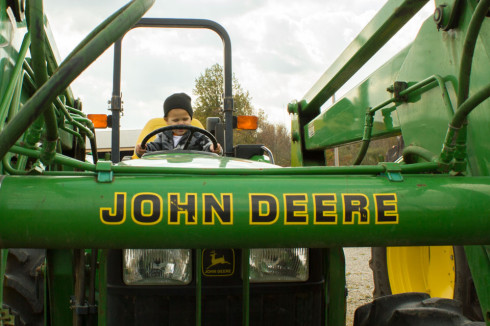 Another highlight of our trip was going to the zoo with Jesse's cousin and her girls. The Halloween – Boo at the Zoo event was extra fun when we got to pick candy at each exhibit. A loved that day! The girls were so sweet helping A to find the animals to look at every time we stepped up to a new window.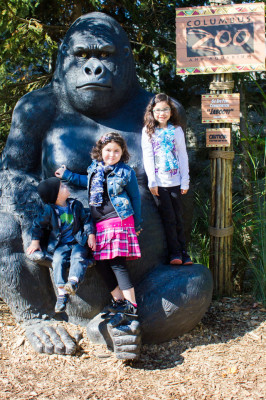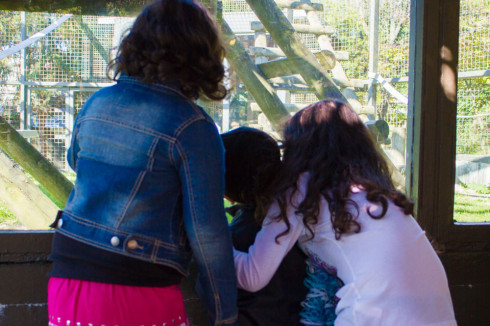 But for A probably the very best part of the trip was the combine ride. We were just driving home one afternoon and came across two combines clearing a field and we stopped to watch for a few minutes. Then the owner of the farm saw us, and came over and offered to give A a ride! He thought it was the coolest thing ever!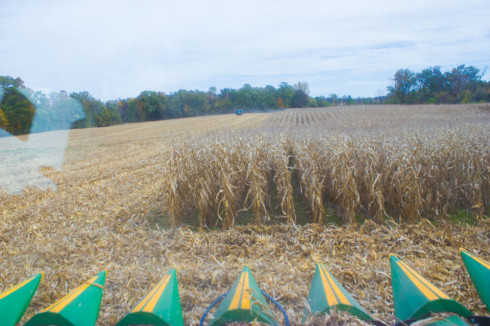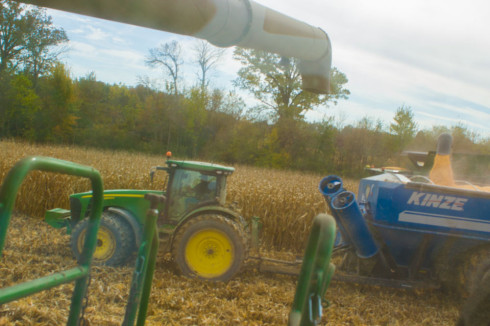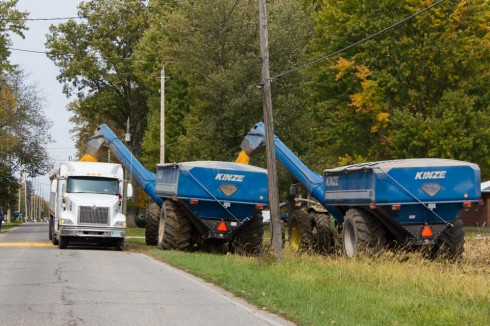 We also really enjoyed our hotel nights on our way driving up and back home. It was fun to have that special time with nothing to do except for hanging out with A. He thought the hotel's free breakfast with so many choices was the best thing ever… he ate so much on those mornings!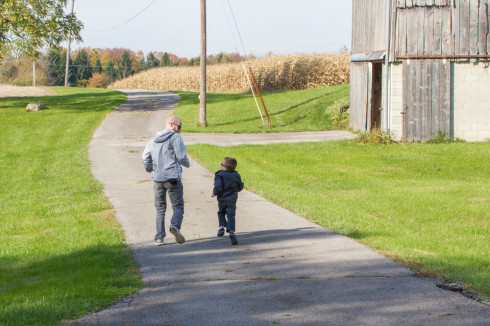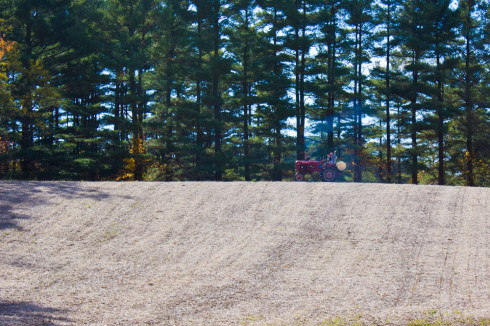 I can't wait for our next vacation!