I love to decorate for the changing of any season, but Christmas is definitely the most fun to decorate for. I especially love looking through each of my tree ornaments as I put them up every year because each ornament has a special memory or story that goes with it.
Every year, for as long as I can remember, each of us kids got to pick out one ornament for the tree. It's fun to look back at the different things I chose through the years depending on what my interests were at the time. I've kept each one with the year that I got it attached with it. My parents not only made this one of my favorite Christmas traditions, but the first year that I was married and out of house I had a enough unique ornaments to fill a Christmas tree of my own. The best part is that the tree has such a personalized look to it. I could have taken a picture of every ornament, but instead I took just few…
Obviously, I had this first one chosen for me, but I really it. It has the year printed on the back, Jesse has a neat one with his birth year too.
I specifically remember picking this one out. I used to take ballet lessons… not sure if I still was when I got this one. I remember loving this one and just having to have it for my ornament that year.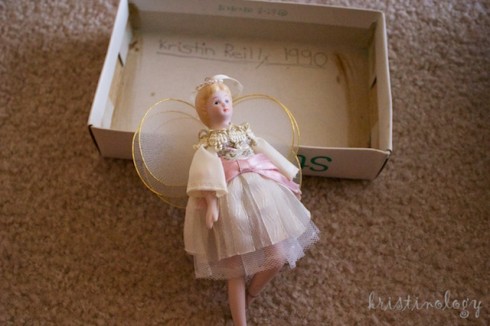 This is one we always kinda laugh at because I'm not sure what the significance of a sequined house was to me, but that was what I wanted that year. Most likely I just liked it because it was sparkly.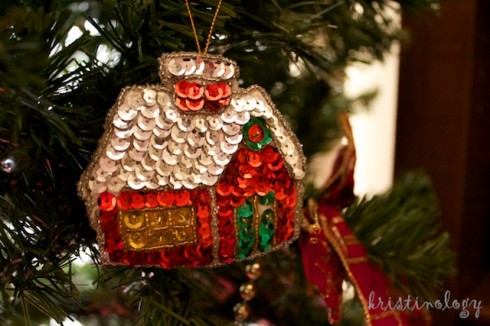 One that is still one of my favorites is my snowman bell. His feet dangle and make the bell ring. So cute!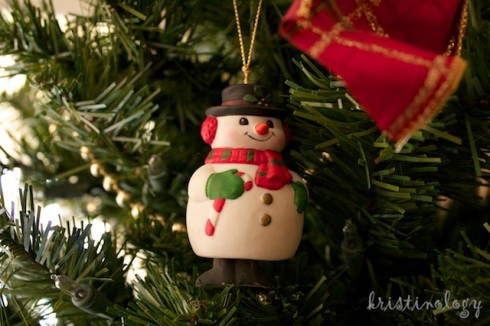 Some years have multiple ones if I got some as gifts or made them for school projects. I have lots of pretty ones that I've received from my Grandma. This is one that Nanny made for me when I was just a baby, and one I made myself in first grade.
This is a cross stitch one that my mom made for me, and a nativity one that my mother in law sent me from Honduras.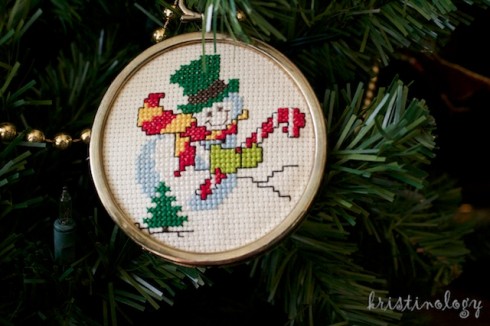 Now that I'm married, Jesse is included in the tradition. We usually go together to pick one out that we both like. Some years it's just been a cute one that we agreed on, but the year that we bought and moved into our first house we wanted to find one to symbolize that.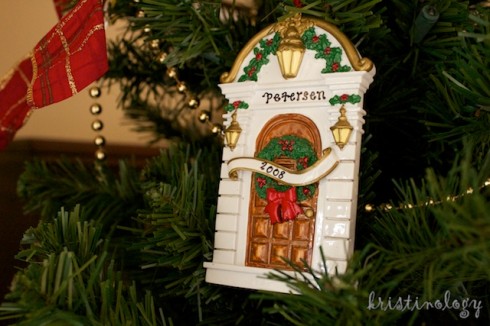 Mom and I even made my angel tree topper at a craft party one year. All together it comes out to a tree that is unlike any other!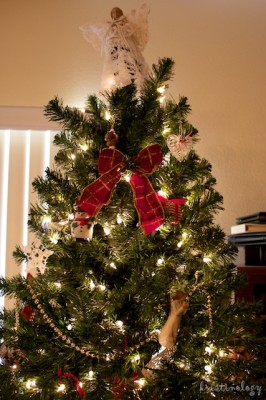 Happy December… do you have your Christmas tree up yet?