One of my favorite blogs to read is called Dig This Chick. I love her writing style and her fabulous pictures. But what I love most about the blog is imagining what it would be like to live somewhere that I was able to grow my own produce and have chickens in my backyard, like she does. I think it's always interesting to learn about how other people live.

Dig this chick does a weekly post that she calls hump day nuggets. The definition, according to the urban dictionary, of hump day: Wednesday, the middle of the week, implying that you have to get "over the hump" before you can anticipate the weekend.
Once you're over the hump, it's fun to look back at a few small snippets from the activities of the week. She calls it "little bits of the season in photos and words about the last week." She invited her readers to join in with their own nuggets from the week. Too bad we don't have any real signs of the season in Florida, but I thought I'd give it a try and documents little thoughts that aren't enough to make into blog posts of their own.
:: My sister is in town, home from grad school for several weeks. We thought it would be fun to explore a few cute antique shops we always pass by on the way to the beach. They weren't quite what we were expecting. I guess it takes a unique person to own a shop like that, we were a little creeped out by some of the owners. After a few shops we realized the reason they were following us around so closely was because they must have problems with shoplifters. Each store had signs about being on camera, one store even said we couldn't enter with a purse… said we must go lock them in the car and then come in. We weren't interested in walking all the way back to the car just to see this particular store. We must have looked extra suspicious because when we would stop to comment on something that looked cool they'd ask if this was the kind of thing we were looking for and if we were going to buy it. And it wasn't just one weird store… they were all like that! We had fun anyways. Our most interesting item was an old coffin in a consignment shop… always a good idea to sell those when you're done with them, you never know who else could make use of it.
:: I continue to enjoy using my own hand-picked tomatoes in my cooking. I'm sure they taste a lot more tomatoe-y than the canned kind. I'm fighting my natural urge to save them so I don't run out. I'll have to be sure and pick lots again next year.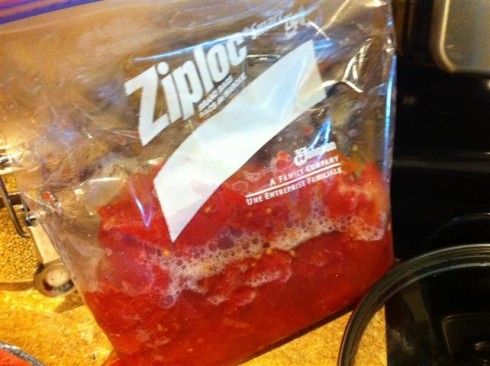 :: I watched an interesting documentary about farming called The Future of Food. It talked about the relationship between farmers, business, and government. It renewed my interest in using fresh ingredients and made me want to find out about buying local produce. How could you not crave some nice veggies after learning about where they come from and how they get to you?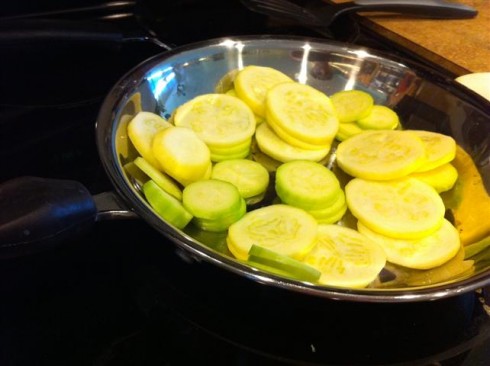 :: We had the opportunity to babysit for one of our friends. I have done hardly any babysitting since high school, back before I had to get a "real" job. We realized we could use some practice before we're ready for foster kids. Amelia is usually very picky about who she lets hold or play with her so we were prepared for her cry a lot that night. Luckily she did not. However, I don't think she really enjoyed her time with us either. She tolerated us playing with her toys, but got upset when we tried to encourage her to play with us. We had no trouble getting her to go to bed after she made it clear how sleepy she was.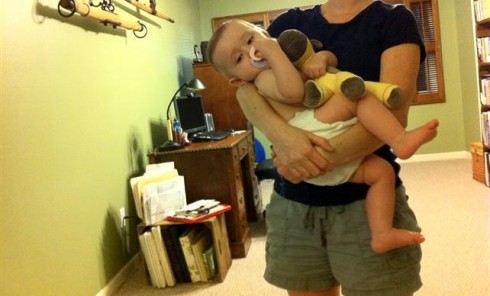 :: My treats for my second official product review came in. I'm so excited for the opportunity to get to try out all of these brand new products. I'll be sure to let you know what I think.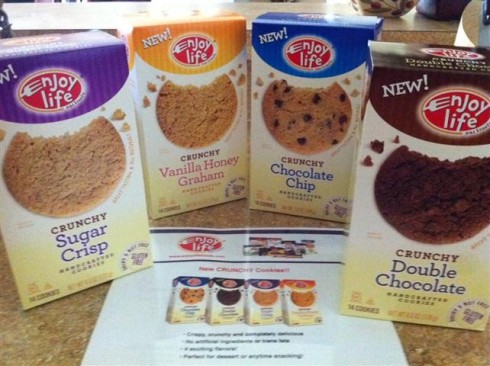 That's all the nuggets I have for this week. I need to get better at snapping pictures of things that we do if I'm going to keep having nuggets to share. Happy hump day, the weekend is getting closer!