We are packing up our things, hoping to be on the road tomorrow morning. As much as I love being at the Sipes' farm, I'm ready to be home to our normal routine. We've had a very good visit with Grandpa and Grandma. We'll miss being with them as well as many other fun things that we've done here…
:: I've already said this, but I'm still excited about the super fresh produce that has shown up at the house.
Everything that has come has been extra tasty and I have thoroughly enjoyed them!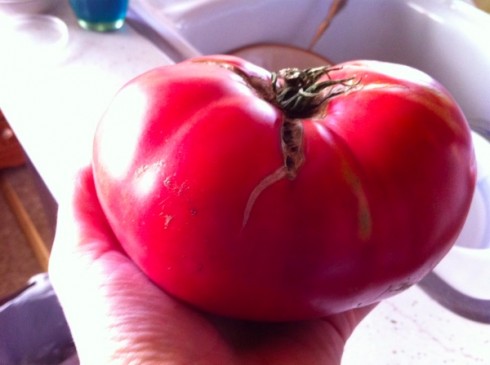 I'm thinking that when I get home I'll just sit in my own living room and wait for people to bring me over some veggies from their gardens. What do you think?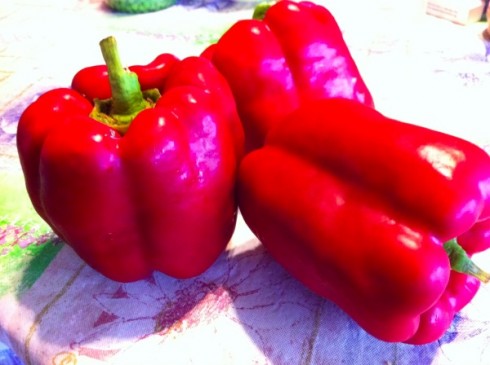 :: Since we ended up staying into September, Jesse ran out of a couple of his prescriptions. Of course our awesome CF coordinator, Sue, was able to call in what we needed to the local pharmacy. I like the cute, old-town look and feel of the Galion pharmacy.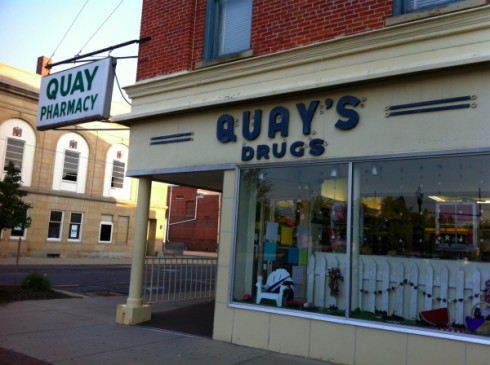 :: We've been eating lots and lots of raspberries all week. They were on special for only $1 per pack, way cheaper than home. We made sure to enjoy plenty of them while we could.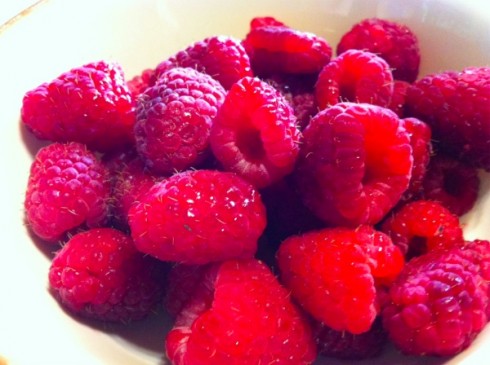 :: Guess what else I found? Pepsi made with real sugar. Now, I know I can get this at home every once in a while when they decide to come out with it, but I decided to take advantage of it being on sale and buy some. The kind I usually buy is caffeine free so I'm happy to have the option of caffeine when I want it. Plus I've always preferred the taste of Pepsi.
:: I got a good gardening lesson yesterday. We walked across the street to Don's to see how things grow.
Of course, I knew that carrots and potatoes and onions grow under the ground, but I've never actually seen them growing!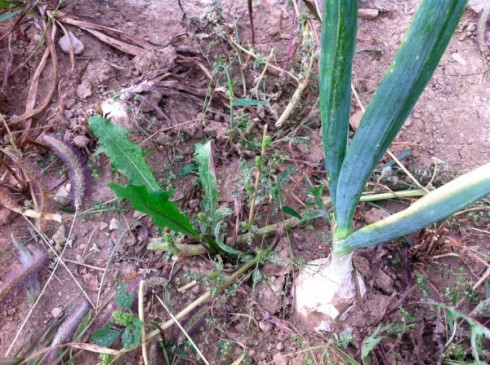 We saw all types of vegetables and even got to dig out a potato and a radish. We liked the tall sunflowers too.
We came home with potatoes, turnips, a radish, tomatoes, and a cucumber… that I picked!
:: Jesse helped out with a lot of chores this week. The first time he mowed, he wore a tank top and completely fried his neck and shoulders. Yesterday, Grandma set him up with a long sleeve shirt and a hat to avoid him getting more sun on his sunburn. He looked like a regular farmer.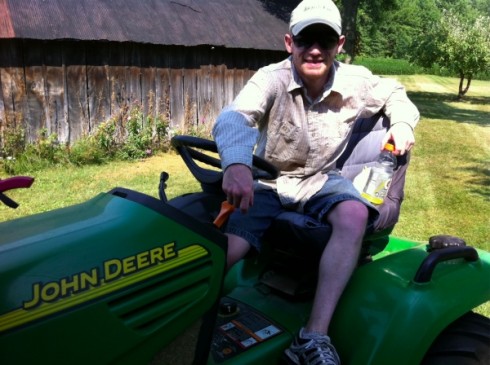 Grandpa wanted to help Jesse clean out the mower properly when he finished. I thought this was a sweet picture of Grandpa catching a ride on the side of the mower down to the barn with Jesse.
Jesse also fit in some trash burning. He was looking forward to that chore the whole drive up here. There is no trash pickup here, so that's the way to get rid of it.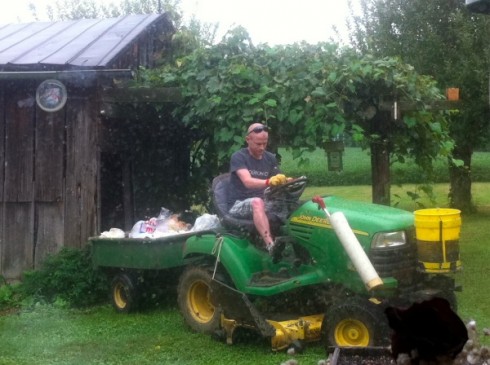 :: My chore has been cooking. We've really enjoyed having meals with Grandpa and Grandma. Jesse had one special request meal while we were here… Grandma's beef and noodles. She made that for him yesterday so he could enjoy one of his favorites.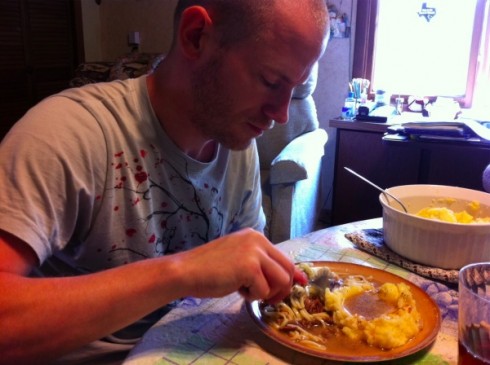 :: Lastly, more produce! There were boxes full of produce to greet us at church this morning. We were instructed to take plenty so that it wouldn't spoil.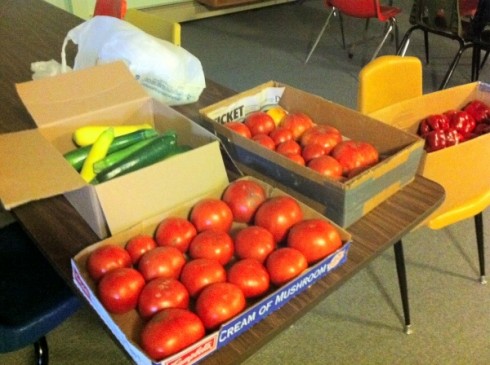 A lot of our produce this week came from farmer Bill. He even had a few butternut squash set aside in his car especially for me. I can't wait to try them when we get home. I told him I REALLY appreciated all these yummy veggies.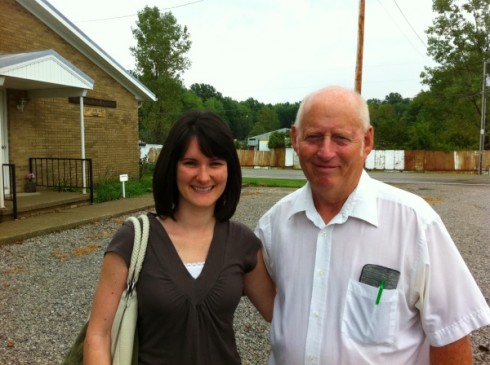 We are coming home with enough fresh veggies to last us a while. My list includes: radish, turnips, potatoes, cucumber, tomatoes, red peppers, zucchini, yellow squash, and butternut squash. Hooray!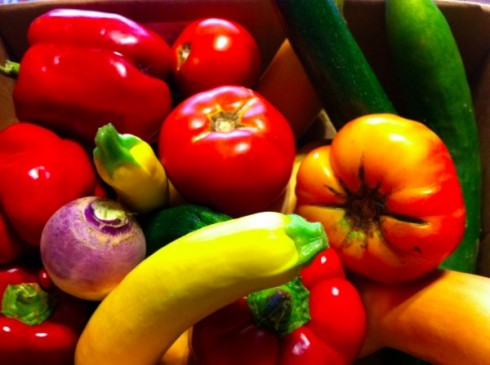 Happy Sunday 🙂