I can't believe that Christmastime is here already! December has just flown by so quickly, here's a little of what we have been up to…
:: We got to go to a Bucs game. It's only the second football game I've been to. I'm not usually a big fan, but games are more fun in person than they are on TV. The tickets were Jesse's birthday gift from my parents. It was a beautiful day and we had a lot of fun.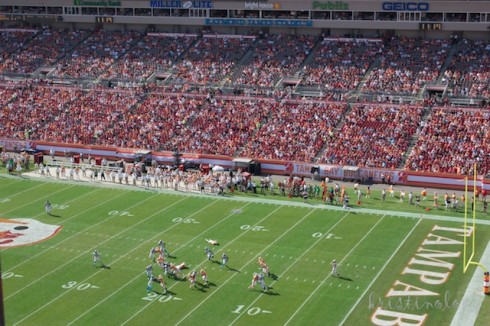 :: The CF wives planned a cookie exchange at our last dinner. I just love getting together with these girls, and look at all the cookies I took home. I'm serving these yummy treats for Christmas Eve.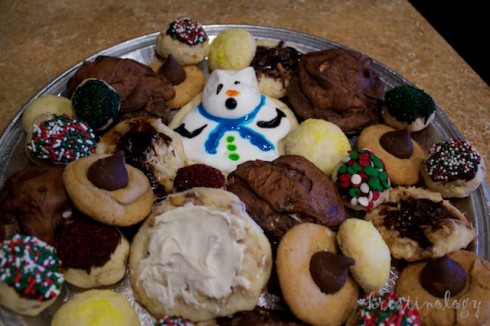 :: I even got to take home a plate of allergy-free peanut butter cookies. One of the girls made a batch just for me… and I've been super nice too and shared a couple with Jesse.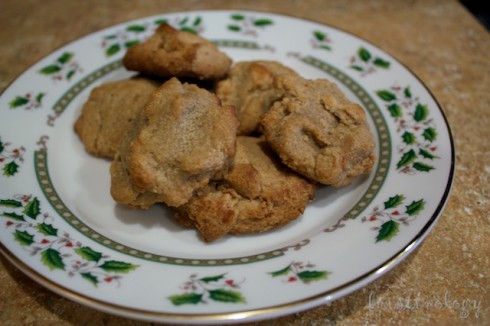 :: I came across this recipe for black bean fudge. At first I thought there was no way it could be any good, but the reviews were great… so I had to give it a try. I love it! I served it to my family and they almost didn't believe me when I told them it was made with black beans.
:: We went to Church Street Christmas last night. It's just a simple Christmassy activity, walk up and down the street admiring the Christmas lights and a few performances.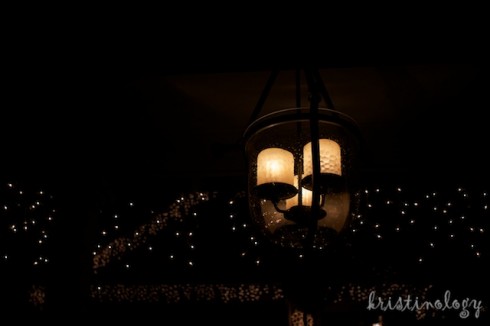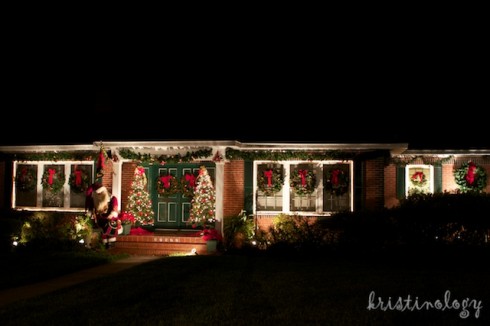 :: When we went last year it was FREEZING! This year, not so much… which was a bummer because I really wanted to wear this new, beautiful scarf I got as a Christmas gift. In case you don't catch the significance it's purple, for CF, with roses, also for CF… from one my CF wife friends. (I really love it, Ami!)
:: I decided that I would just wear my scarf anyways… which made the rest of the girls decide that they all wanted to wear scarves since it was Christmas after all. So all the girls just pretended it was cold enough for scarves even though it was 62 degrees. It's a fashion statement!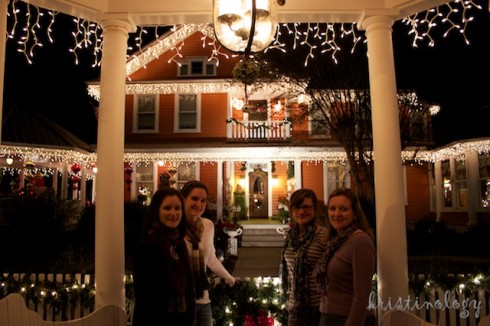 :: Ashley is home from school for Christmas. Yay! Now we can take some silly pictures!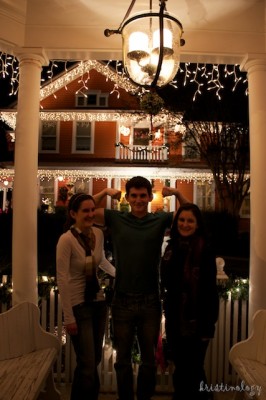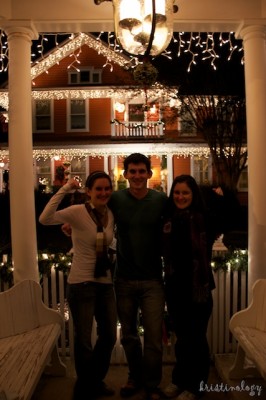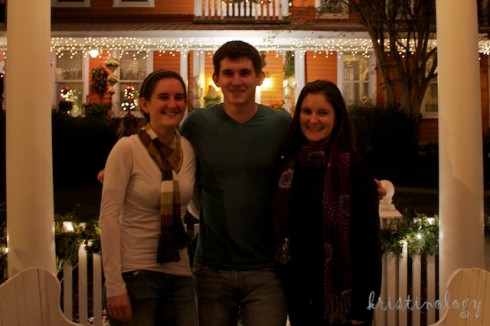 Merry Christmas Eve Eve!!