We've been home from vacation for several days now. One thing we learned over the last couple of weeks is that vacation with a two year old is anything but relaxing. We did have lots of fun, but I think we are more tired now than we left for vacation!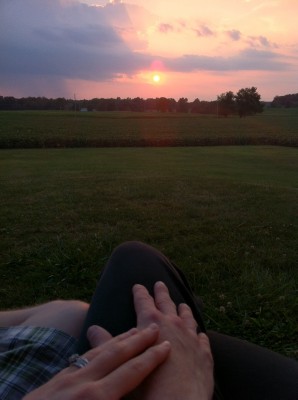 I think A had a lot of fun too, and he got to experience so many new things. I think we'd make the same decision if we had it to do all over again. It was so important to us to take this vacation with him knowing that it will likely be our only opportunity for a vacation while he is staying with us and we don't know how long it will be before he is able to go on another vacation once he goes back to his biological family.
:: One of my highlights from our trip was our beef canning day. That was the one thing that I absolutely wanted to fit into vacation, so I'm happy that it worked out. My pantry looks so pretty with all those cans of yummy beef lined up in it!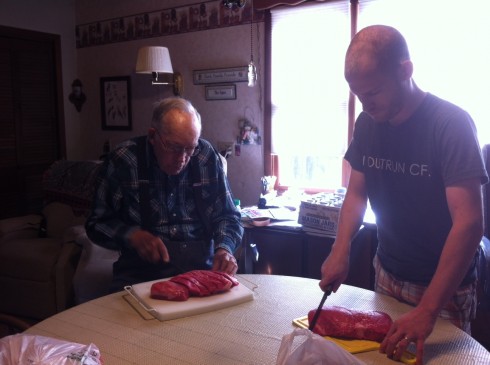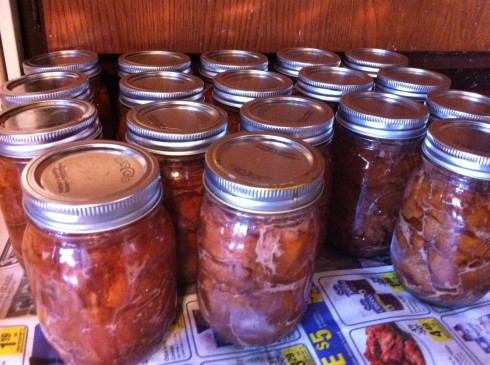 :: Jesse got to be the best man in a wedding for a long-time friend of ours. It was great to be a part of their day. Their wedding was beautiful and the couple was all smiles. A had a little bit of a rough time during the hotel stay on the wedding weekend. I think maybe that was just to small of a space to stay with him, even though we spent very little time in the room. His favorite (and ours) part of the hotel was the fact that the pool there had a two foot shallow end. He loved being able to "swim" by himself since his feet could touch the bottom. We loved that we sit on the edge and watch him instead of having to hold him the whole time.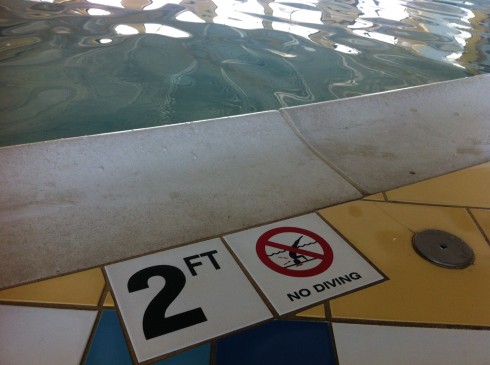 :: A also enjoyed getting to meet and play with Jesse's cousin's kids. They sure had fun running around Grandpa and Grandma's house and exploring the farm together. Together the three of them picked apples and blackberries, and picked up branches that came down in a storm.
:: As is usual, we left the farm with many yummy produce gifts! I sure enjoy getting to use food when I get to know exactly where it came from. A and I even made apple sauce with the apples we picked from Grandpa and Grandma's tree. He peeled most all of the apples by himself with the apple peeler. And the apple sauce is delicious!!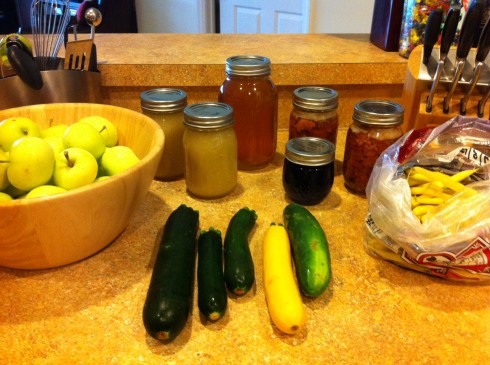 :: Our official foster care license certificate came in the mail the other day… pretty cool! It's amazing how much we've learned from A in the short time that he's lived with us. We sure love having him here even though taking care of him has been harder than we expected. We've decided that when A is ready to leave we'll definitely be ready for an extended break before we accept another placement. One little person living here has sure worn us out!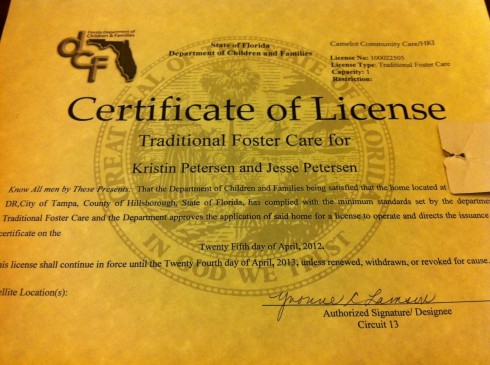 Now we need to work on getting A back into the routine we had going before we went on vacation. It seems as though he's forgotten the routine completely. He's been extra challenging the last few days and hopefully everything else getting back to normal will help him be back to normal too.