Lasagna has always been one of our favorite meals, but I haven't made it in a long time because I can no longer have the noodles or that much cheese. Then we were watching a cooking show a while ago where they used sliced zucchini in place of the noodles. It sounded like a great idea. I've been meaning to try it for a while now and finally made a gluten free and allergen friendly version of lasagna.
I started by sauteing half a chopped onion and some minced garlic in olive oil. When the onions were soft, I added about a pound of pre-cooked ground beef, and a jar of my favorite spaghetti sauce. While that simmered over low heat, I sliced a zucchini and a yellow squash as thinly as I could. I used produce I brought home from Bill in Ohio.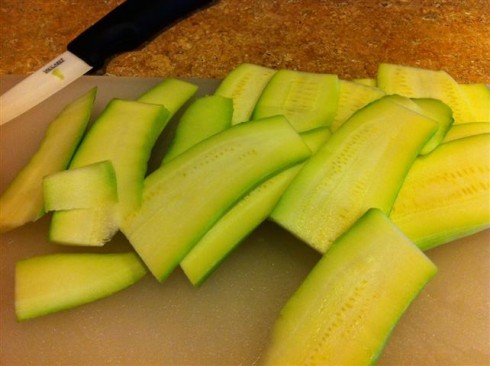 After spreading a thin layer of sauce on the bottom of my baking dish, I layered squash, meat mixture, and shredded mozzarella cheese. I made three layers and alternated the direction of the squash after each layer.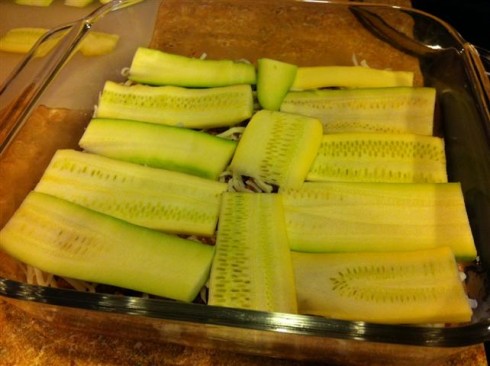 When I finished my layers I sprinkled a generous portion of parmesan cheese on top and a little bit of basil, mostly for decoration.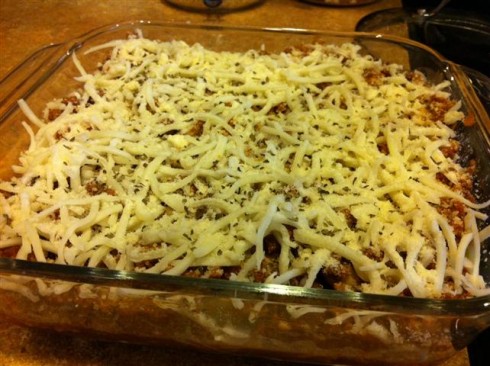 It baked at 350 degrees for about 40 minutes, enough time to make sure the cheese on top is fully melted. Let it stand for at least five minutes before serving.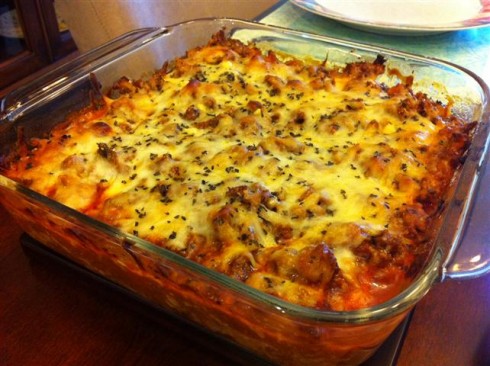 It came out great! I was worried that it wouldn't hold together very well without the thick noodles and it would just be a big mess when we ate it, but it didn't. It was very tasty and I didn't feel like I was missing out by not having the noodles. It also passed the Jesse test… he liked it and even went back for seconds.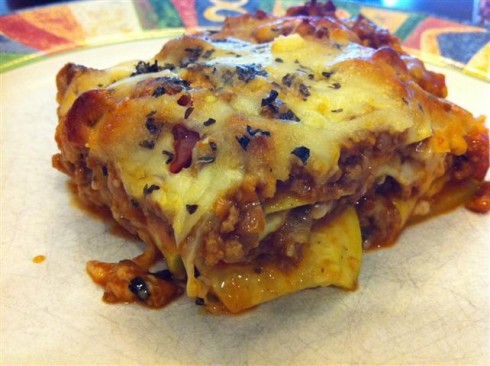 This was a win… will definitely be making this again. I'm happy to bring lasagna back into our lives. Yummy!