My great grandmother's shortbread cookies are a must-have Christmas treat. When we were kids we had so much fun getting to decorate these cookies with tons of icing and sprinkles. We cut shapes of snowmen, candy canes, and holly. So when I finally gave in and bought special, wheat-free flour this recipe was at the top of my list to try.
These cookies are SO good and the recipe is SO simple. As you can see this recipe card has been well used through the years.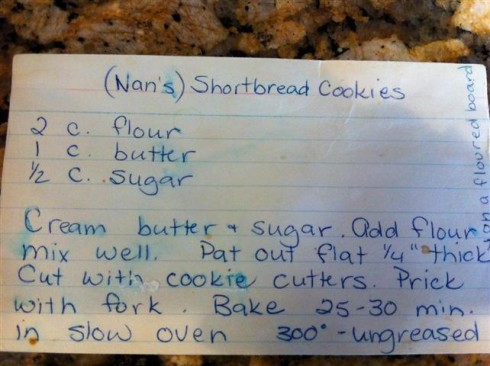 The jury is still out on the flour until I try it in a few more recipes. I'm using it very sparingly since the package of flour was so expensive. I only made half of the recipe, just to see how they turned out.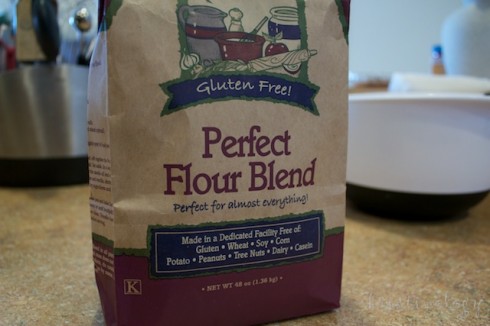 The only thing I noticed was that it didn't bind together as well as normal flour does. So I had to add a bit more butter than the recipe called for. This changed the taste of the cookies slightly, but they weren't bad. Extra butter rarely makes things bad. 😉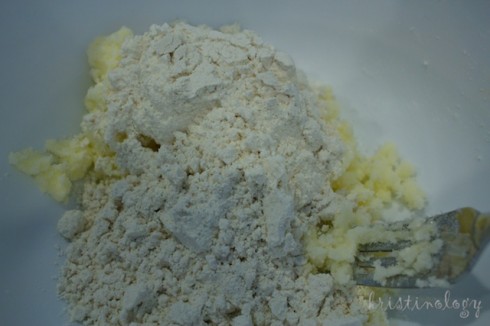 Since all I had was circle cookie cutters, I thought I could make the cookies look like tree ornaments. I decorated them with my soy-free chocolate chips before baking.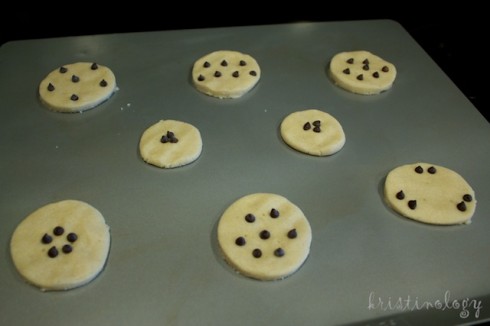 I sampled a few and the rest went into the freezer to savor throughout the season. Since I only made a few, I don't plan on sharing! The rest of family will have to eat the ones made with normal flour. 🙂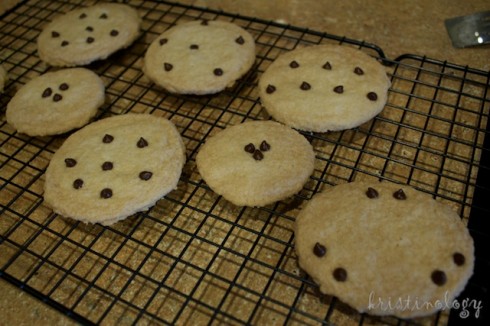 These are super easy and fun… give them a try! Enjoy!