Before last night, the last time I had cake was in October. I remember because I had just finished my month of food challenge testing after my allergy testing revealed several food allergies. Someone had brought some leftover cake into work and I took a piece. I took all of about five minutes for me to feel terrible. I remember that I was so upset that I wasn't going to be able to go back to my normal diet again. It just wasn't worth it to feel so bad for so long just for a couple mouthfuls of yummy-ness.
I've had my eye on the Namaste chocolate cake and chocolate fudge frosting for quite a while now. I had seen it on their website, but never in any stores and I couldn't bring myself to pay more for shipping than the cost of the product. Then last week it was on the shelf at my Nutrition S'Mart!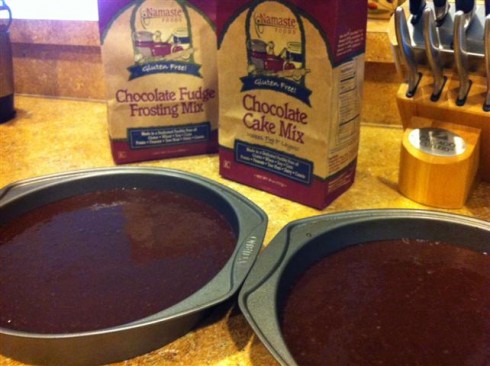 I was more than pleased with the cake mix. It tasted very chocolate-y and came out very moist. I even cut out one of the three eggs the recipe on the package suggested (since too much egg bothers my stomach) and it still turned out fluffy enough. The cake was great!
The frosting… not so much. I'm sad to say there is now a Namaste product that I am not head over heels about. It was very difficult to make. It just would not mix! I found myself beating it with my electric mixer forever and it kept getting stuck as a big clump in the beaters. By the end I had added way more water than the package called for to make it come out at all, I almost gave up on it. Since I've loved every other Namaste product I've bought, I didn't think to check any reviews on it. After having problems with it I went online and found that I was not the only one. I didn't really care for the taste too much either… can you believe I didn't even lick the beaters clean?! It was really hard to spread it on the cake too because it was drying out faster than I could use it. Such a shame since this is the ONLY frosting I've seen that is corn free.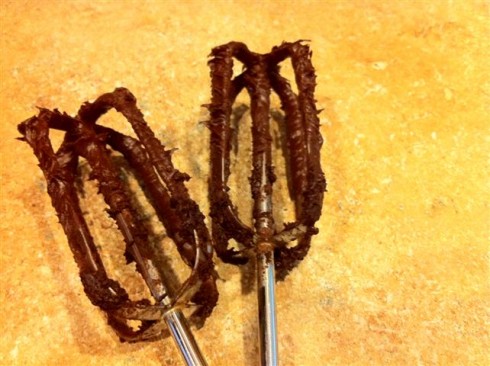 My cake still did turn out great though. I added some Enjoy Life chocolate chips to disguise my bad frosting job. Luckily, it didn't scare anyone away from trying it.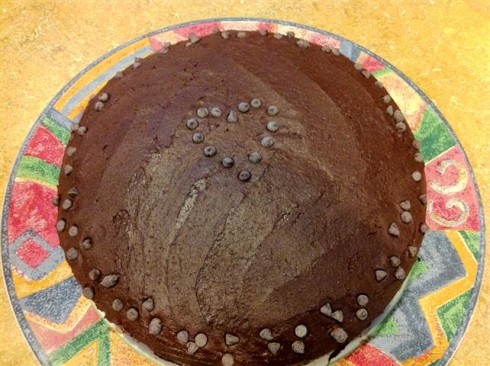 Oh… the cake was great! The frosting tasted much better on the cake than it did plain. My chocolate-loving family even approved. I like to get others' opinions because sometimes I think I can't have as honest of a review anymore now that I really don't have many options to compare it with. They agreed that it was as yummy as I thought it was. I can't wait to finish off the rest of the cake!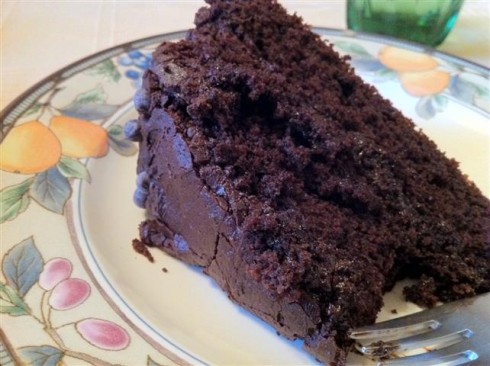 In the end, I guess I would still buy it again when I really "need" cake again. However, the Namaste brownies are just as good and a LOT easier to make.