We headed out to the fair yesterday. It was quite a bit warmer than it was when we went to the fair last year. Last year we were bundled up with a couple of layers. This year we dressed in our coordinating Ohio State shirts. Grandma took a picture on our way out.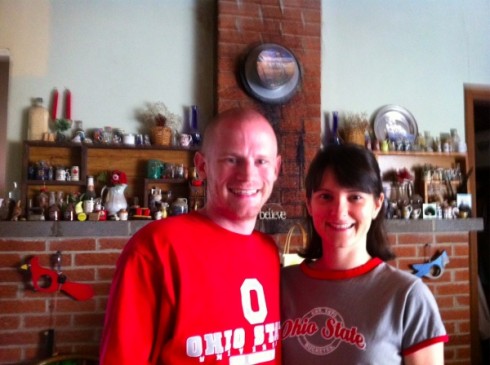 It was nice and sunny when we first got to the fair. A little later it drizzled a little which cooled it down and made me need to put on a sweater.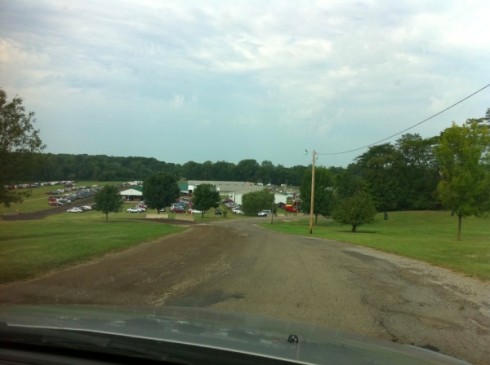 First thing we did was admire some of the tractors, since Grandpa wasn't able to go with us to enjoy them this year. Jesse even climbed into a couple of the ones on display like he remembers doing as a kid.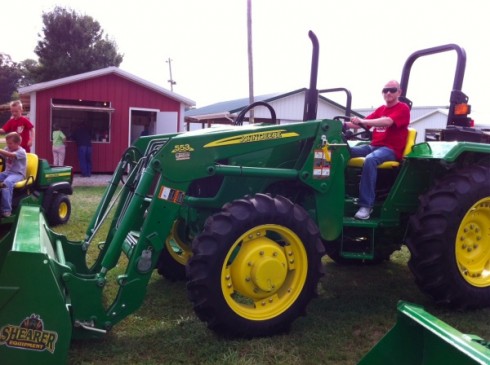 We walked over to look at the sheep. They were in the middle of showing them to the judge. We weren't quite sure exactly what they were grading them on. The owners made sure the sheep had all their legs lined up nicely and then the judge was feeling their back before he awarded them a ribbon.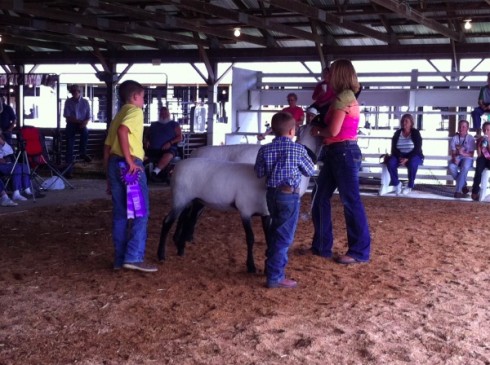 Then we watched some people show their cows. Again it was hard to determine how the cows were being graded. We kept picking our favorite, but our favorite never won. I guess our standards weren't the same as the judges' standards.
It was pretty amazing how these people handled such large animals. One little girl had to be no more than eight and was getting this huge cow to do everything she wanted it to.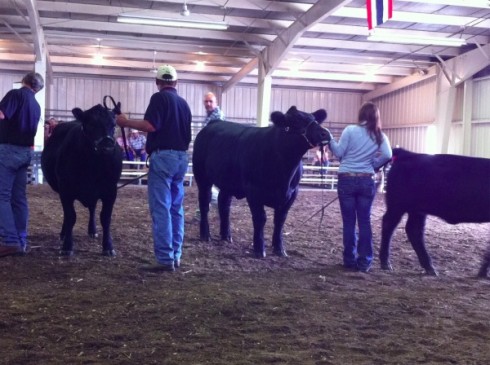 We also watched some of the horses in action. We saw all these same animals last year, but we walked through their pens instead of watching them in action. It was neat to see them doing stuff.
They were doing some contest where the riders had to hold a piece of paper under their leg while they rode in circles. Not sure what they point was, but the last person to still have their paper seems to have won.
We walked through the work horses barn. Jesse couldn't resist one of the little guys. He was kicking the door of his pen like he wanted to be pet.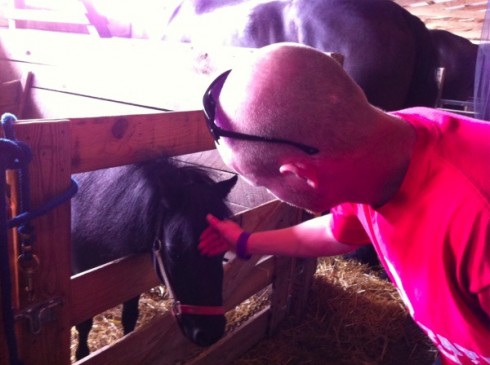 We grabbed some lunch too. Jesse was really looking forward to his fair food. He had a pulled pork sandwich on thick texas toast and curly fries with cheese. I think he enjoyed it!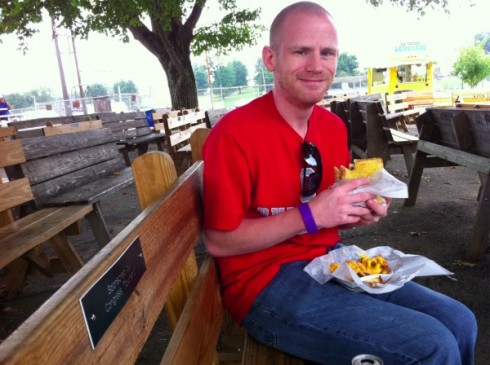 I brought my own, not-so-fun lunch of ham and veggies. Boo! There's no way I could have handled that food, but it did look good.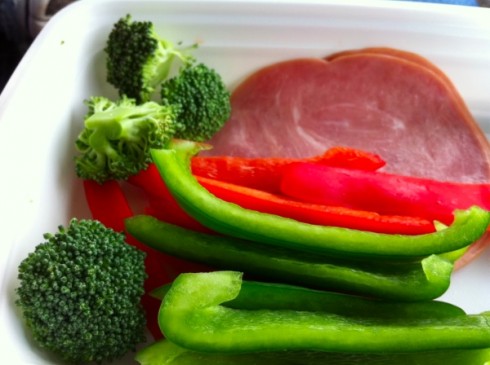 We walked through the craft barn and saw all the winning produce. We were talking with one of Grandpa and Grandma's friends the other day about kohlrabi. I hadn't had it before, so Jesse was able to point one out to me. The huge sunflowers were cool too, they were bigger than my head.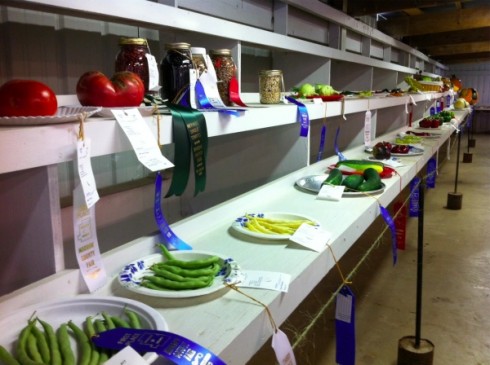 We did a quick walk through of the pig and cow barns on our way out. They're just fun to look at. We got to see a few of each getting a bath too. I headed straight to the shower when we got home. The combination of the animal smells mixed with the dust getting kicked up off the ground had my nose running pretty good. We had a fun fair day!