We left the farm and were on the road early this morning. We are spending the night in Knoxville, Tennessee because we weren't brave enough to try to drive straight through after our experiences on the way up to Ohio. Plus the weather got pretty terrible. It was fine all the way to Kentucky and then it turned nasty making driving no fun. We're used to the rain, but not used to it being so cold when it's raining. The first thing we did when we checked into our room was turn on the heater.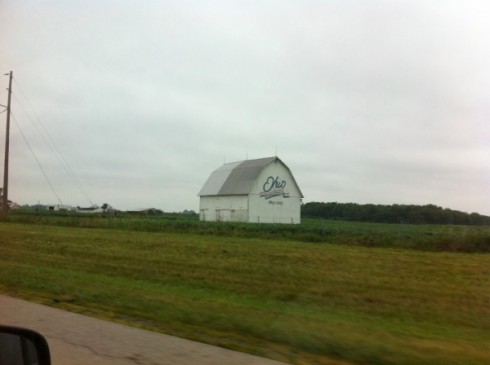 However, we did have a fun lunch date to look forward to today with John and Rhonda. Rhonda had jokingly said on our way up to honk as we passed their house since they live right off the interstate. We thought about meeting them then, but we were really in too much of a rush to get to our destination after all the car problems we had. So we decided to plan on doing something together on our return trip.
We "met" John and Rhonda online quite a while ago. John has CF and is around the same age as Jesse and we were really looking forward to getting to meet them in person. It's still funny to me to meet someone for the first time, but already know what they look like and know so much about them from Facebook and blogs. We hit it off with them pretty good and really enjoyed hanging and chatting with them. We mostly talked about normal people stuff, but transitioned easily to talking about IVs and clinic visits. It was a good time.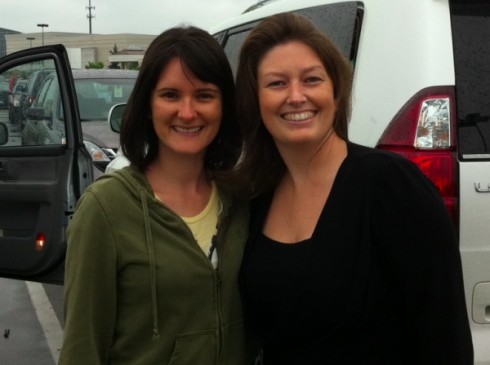 Our guys were careful to follow the three foot, no contact rule and sat on opposite sides of the table at lunch. Besides, standing with crossed arms makes a more manly looking pose for a picture anyway.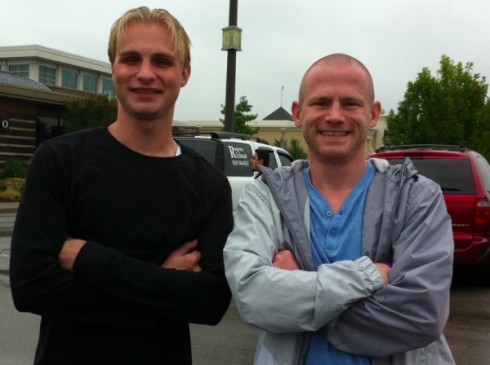 We had originally thought that we would just meet at any convenient place we could find off the interstate and I was going to bring my own food with me. But then Rhonda did some research to find a place that she thought would be better for me to eat with my food allergies… which I thought was so sweet and thoughtful of her. She suggested PF Changs which I had heard is really good at dealing with allergies, but had not been there before today. So it was an extra special treat to eat out and be with new friends. (More about how awesome my experience was with eating there soon.)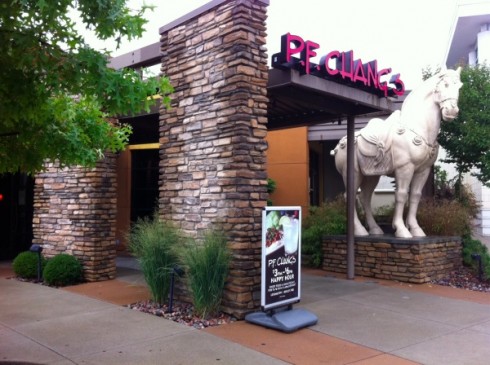 Then they were even more sweet to buy us some baby items for our future foster children. We were so surprised that they would have thought to do that for us. This was one of our very first gifts too! They got us two sets of onesies… one for either a boy or a girl, a bottle, a pack of baby plates, and a package of diapers. How thoughtful of them!
Thanks for spending part of your day with us Burkhalters, we really had a good time with you guys! Hope we can do it again sometime.