Yesterday we had the opportunity to meet Denise Fahr. We've been keeping up with their blog ever since her husband, Jim, had his lung transplant. She was vacationing in Florida with her parents, just about an hour drive from our house. It's so funny to meet people in person after reading about them for so long. The first thing I said to Jesse when we saw her walk out of her hotel room was, "Wow, she looks just like her blog pictures!" Duh, not sure where that thought came from. I think I was just a little bit surprised to recognize someone I had never met before.
Denise was great. She is such a sweet and completely genuine person. It's amazing how happy and positive she is, especially with all that they have been through this year. We were planning to sit around the pool with her, but the weather was just a little too chilly for that. Instead we chatted for a while and played some mini golf that was at the resort she was staying at.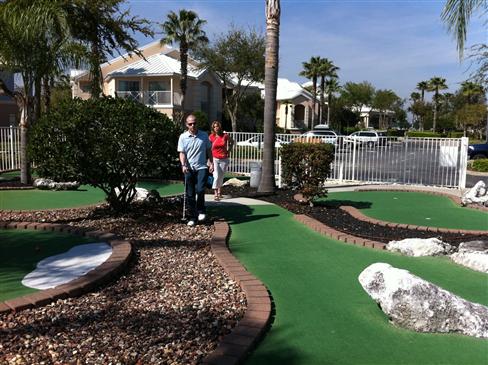 I was surprised at how easy she was talk to. Meeting someone for the first time, I wasn't too sure what all we would talk about. The best part was the complete understanding of our situation with need for explanations. When we talked about cooking, I mentioned something about needing to be extra creative with recipes that I could eat that would still have enough calories for Jesse. I usually feel the need to explain why the amount of calories we consume at dinner is so important… CFers need tons more calories than most people. She, of course, got that right away. When we left the hotel room to walk around the resort, she checked to make sure walking that much wouldn't be too hard for Jesse. Jesse does have days when he tires easily while walking, but mostly that's no problem at all. After walking for a while, Jesse had a cough spasm. Normally that would have been a bit awkward because he is trying to communicate to people that he is okay even though he looks like his head is about to explode. It was nice to see that it didn't catch her off guard.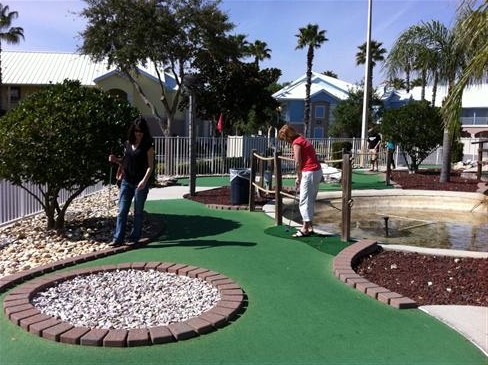 I'm very glad we made time to get to meet her. Next year she expects that Jim will be able to travel with her. We will look forward to the chance to get to meet him as well. She said that Jim and Jesse are a lot alike. I hope we have lots more opportunities to meet other CF families also. That is just part of our lives that we don't share with too many people. We are grateful that our friends make an effort to understand more about CF, but it's something that they just can't get.