Our trip is off to a great start so far. We were loaded and on the road just after 8:00 this morning and made great time, only stopping at a few rest areas and to get some food for Jesse. I brought some leftover stir fry for myself since I've heard from several allergy friends that cold leftovers really aren't that bad. I keep intending to give it a shot, but there is so often an easy opportunity to borrow a microwave. We spotted one in the guard station at one of the rest areas and Jesse asked the guard if we could use it. Having a hot lunch when we jumped back in the car made me one happy passenger!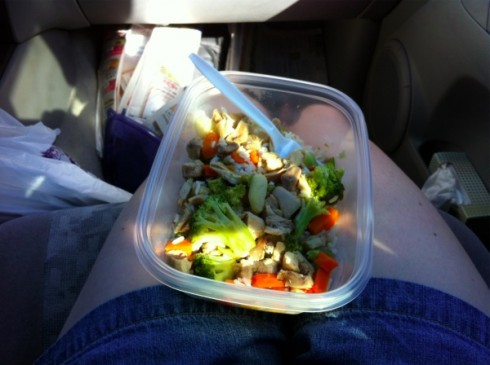 We had an easy drive and enjoyed spotting the bits of fall color as we headed north. We hope to see a whole lot more fall color before this trip is through.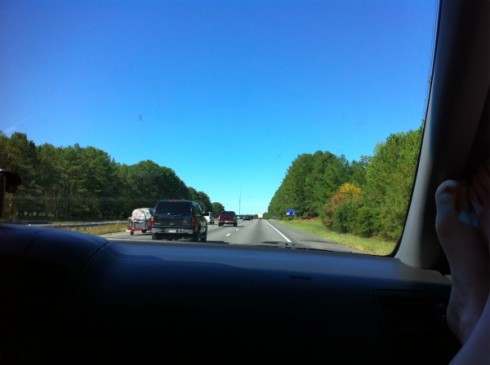 Unlike last time, we made it all the way to our destination without the car breaking down on us. We decided we wanted to stay in the same hotel that we broke down at on our last trip since it was so nice and cozy. And it's comforting to be in familiar surroundings and know exactly what our room will look like when we get there. And we even left our car battery in our car this time!
We checked in and had some time to relax and get settled before dinner. I packed leftover lasagna to reheat in our hotel room. Leftovers are so much easier than trying to find a place that will accomodate my allergies, and I'd rather not risk eating something that will make me feel crappy while stuck in the car all day the next day. Jesse says he never gets tired of lasagna so I figured that would be a good choice.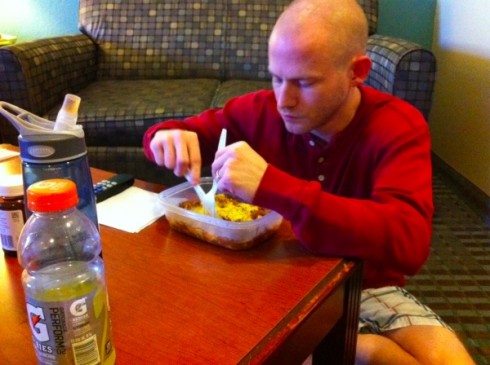 After a super hot shower using as much water as I wanted, we are just chillaxing while we wait for a couple of TV shows we wanted to watch tonight. We have a much longer driving day tomorrow, but I think we'll be as rested as we can be for it.