This morning we were up super early to catch the sunrise over the Falls. We saw a pretty sunrise from our room on the first morning and we wanted a closer look. It was a bit more cloudy this morning but we still enjoyed getting one last look before we had to check out of our hotel to leave.
Jesse says I look like a Southerner by the way I try to get dressed in warm clothes. Apparently, my glove putting on skills are lacking, but I think I improved by the third day there. I felt ridiculous wearing so many clothes on the first night, but that was quickly forgotten as soon as I stepped outside and felt just how cold it was. I'm glad I borrowed an extra jacket from Grandma, I wouldn't have been warm enough in the one I brought with me from home.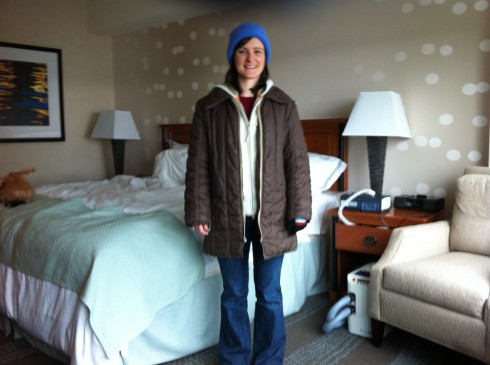 It was extra cold this morning, but in the end we decided it was worth one last trip down and back up the big hill from our hotel.
We grabbed a light lunch before checking out of our great hotel room. We kept taking one last look at our fabulous view before leaving.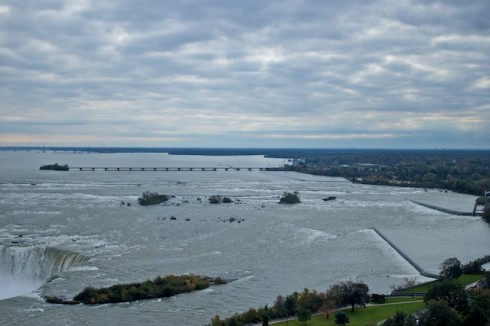 We crossed the bridge to come back into the US and took one more last, LAST view of the falls. The border guard asked a lot more questions coming back in than the Canadian guard did when we left. I guess we finally satisfied him with our answers because he let me back in again.
We made it back to Grandpa and Grandma's just in time for dinner. Mildred made her homemade pizza which Jesse really enjoyed. Today feels like such a long day, I know we will sleep well tonight.