Vacation encore? Sure, why not?! Jesse's parents are staying with us until Monday. We really wanted spend some time doing something fun with them before they go back home. It took us a while to decide, but we finally landed on visiting Homosassa Springs State Park. We had never been before and we really enjoyed it. The only thing that could have made it better was if it wasn't quite so HOT!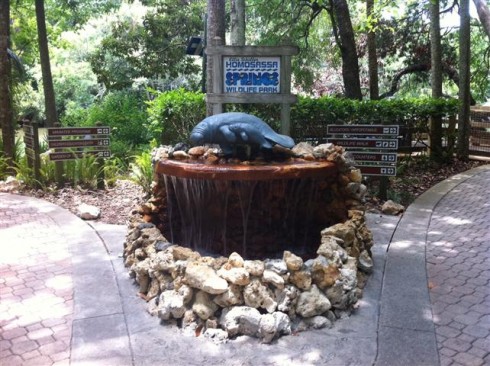 The park is about an hour long drive from our house. We parked at the visitor's center and then took a boat ride over to the park. We floated down the creek looking at fish, turtles, and alligators in the water.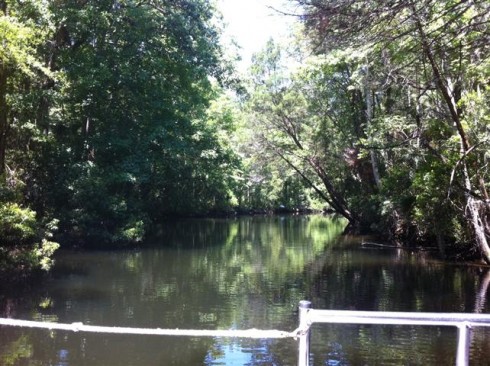 I've lived in Florida for a long time now, and still had not seen a manatee before today. That was our first stop when we entered the park. The staff fed them full heads of romaine lettuce and bok choy and they came right up in front of us to gobble it all up. They are such funny creatures. Just big blobs, they don't ever move very quickly even when they were coming for their food.
Then we saw a hippo. They are so funny too, their super fat bodies on their tiny feet. I remember a Sunday school teachers saying that we know God has a sense of humor because He made hippos.
Next we headed over to the reptiles. They pretty much creep me out, all the slithering snakes. I did like the cute and tiny alligators climbing all over each other. I also had to laugh at the father/son camera action. They pretty much both looked like this the whole time we were at the park. There were so many great photo opportunities.
Our last section was the birds. They were neat, but that whole section was very stinky. I like the owls the best. This little owl was sitting with his back to us and kept turning his head from one side to the other to check out all the people looking at him.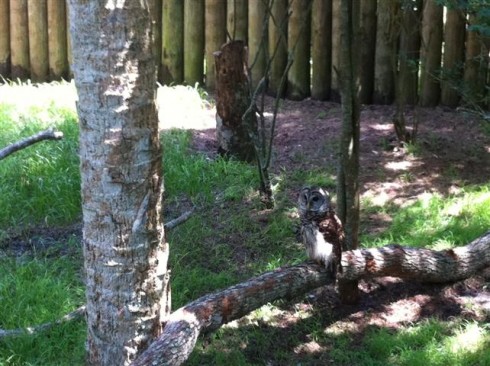 By then I was pretty worn out from being in the heat all day. We took the boat ride back to the visitor's center to soak up their air conditioning before heading out to the hot car. I could definitely spend longer there if it was less hot. Fun day though!