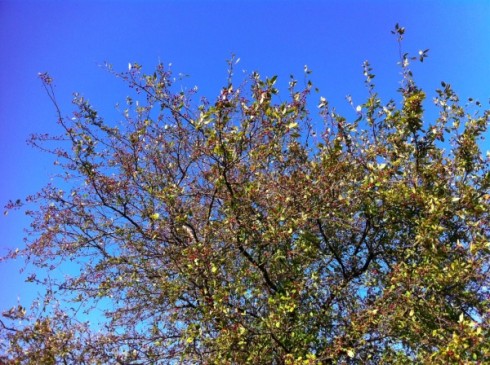 Yesterday afternoon we had a visit from the company that will handle Grandpa's home health care. The visit went well and the nurse who came was very thorough. It looks like they will start coming twice a week to check on him and help him with some of the things it's harder for Grandma to do for him since he's twice her size.
At the recommendation of his doctor, Grandpa has discontinued taking a couple of the medications they had him on. It has made a huge difference after just a couple of days. He is more alert and less confused during conversations. His strength is coming back too so he's been moving around the house a little easier than when we first arrived.
Grandpa didn't have quite enough energy to make it to church this morning. We decided that it might be better if we stayed home with Grandpa so that Grandma could still go. She liked that plan so we hung out and had lunch started by the time she came home.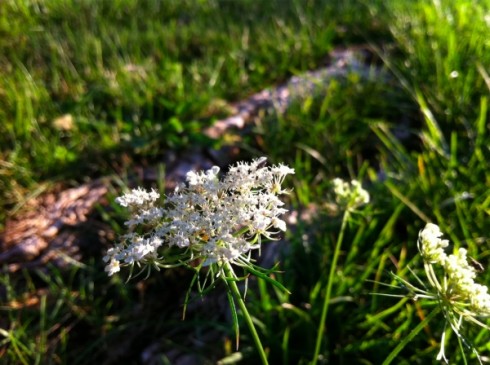 My allergies have been under control for the most part. Being in an older home always bothers my nose a little, but the fresh, clean, country air seems to help balance out any dust I'm breathing. Most of the farm is growing soy beans this year. Upon arrival I wondered if breathing soy bean air would give me headaches like eating soy does, but it hasn't been a problem even though there are soy beans as far as I can see.
Earlier in the year there was a section of wheat on the farm too, which was already harvested. There are tons of corn fields as we drive around. My three worst allergens are all around me. I suppose it only makes sense that it's all anyone is growing since I've now learned that those three ingredients are in everything.
We realized that we forgot to bring our camera. It's disappointing to have such a great backdrop for picture taking and not have our camera. I did bring the camera charger and the cable to unload pictures from the camera onto the laptop… which obviously aren't of much use now. At least my phone takes good pictures.
The home health nurse gave us some homework that we plan to take care of during the week. We already tackled a couple small items last night. Our main goal will be working on clearing some of the tight corners around the house to make it easier for Grandpa to walk around with his walker. But today we are just resting again and enjoying the beautiful weather with a nice breeze.
Happy Sunday. 🙂