This moment I saw this recipe on the Tasty Kitchen, I knew I would have to try it out. I mean, how could you not love a warm, baked potato filled with buttery and cheesy goodness?!
This was so easy to make. Just make slices all the way down the potato and fill the openings, alternating between slices of butter and cheese… and bake.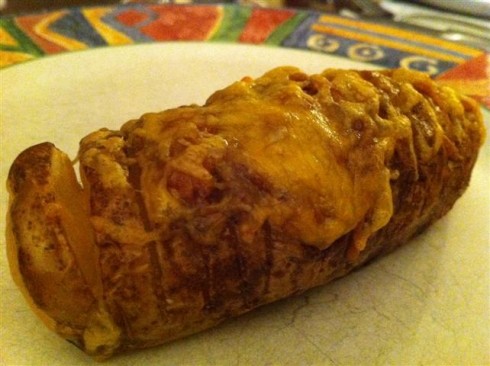 Okay, so mine didn't look quite as pretty as the directions showed, but it sure did taste yummy. Read the full recipe and directions and give it a try!