Welcome to 2012! How did you ring in the new year? Our New Year's Eve was pretty laid back, but we had a good time hanging out with the fam. One of the Christmas presents everyone got from my parents was tickets to a hockey game on New Year's Eve.
We enjoyed being together for what turned out to be a pretty exciting game with lots of scoring. Bonus… they gave away free calendars on our way out!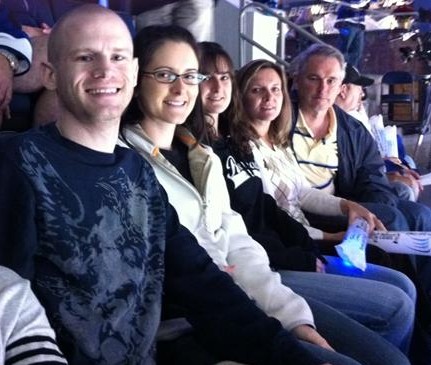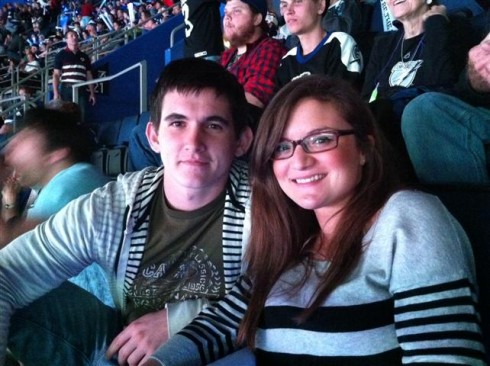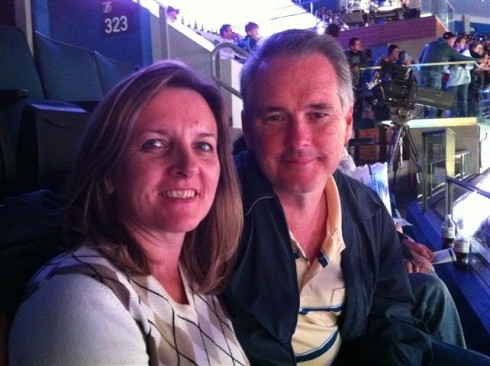 Then we played Wits and Wagers for most of the night while we waited for midnight. It's pretty funny to play Wits and Wagers with my family since most of us aren't too good at remembering our history classes. Let's just say that we end up with some very interesting answers.
Our New Year's Day celebration is pretty much centered around watching the Rose Parade. So, since the parade didn't take place on the 1st because it was a Sunday, we postponed all of our holiday festivities for a day. It worked out kinda nice to have a day between New Year's Eve and New Year's Day since we were pretty sleepy anyhow. However, there were some challenges to pretending it was a holiday when we were the only ones who thought so. Jesse's clients were trying to make him work thinking it was a normal work day. We enjoyed our delayed New Year's Day with parade watching, game playing, and LOTS of eating!