These days not much makes me happier than finding an allergy friendly way to make an old favorite treat. A friend of mine discovered this recipe in looking for cookies to make that were Kristin-safe. They've quickly become a new favorite, I could eat the whole batch by myself no problem. I've made them so many times in the last couple months since I've had the recipe. I've been bringing them everywhere.
I'm not always very good at baking. I do better in the kitchen when I can make it up as I go along and not worry about exact measurements. However, these cookies are so easy that even I can make them.
Start by beating one egg in a mixing bowl.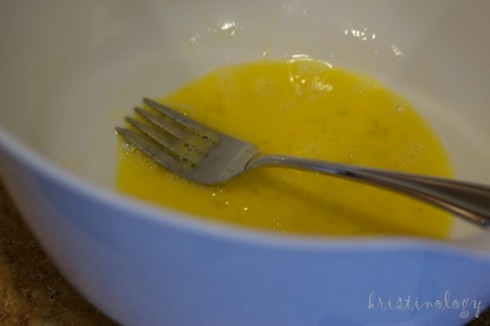 Add 1/4 cup of white sugar and 1/2 cup brown sugar, and mix.
Then add to that 1 cup of peanut butter. I like to use Skippy natural because it's made with only peanuts, palm oil instead of vegetable oil (soy-free), sugar, and salt.
Form cookie dough into balls and drop onto a cookie sheet.
I like to press them down with a fork to flatten them, then turn the fork and press again to make a criss cross pattern. They taste more peanut-buttery that way!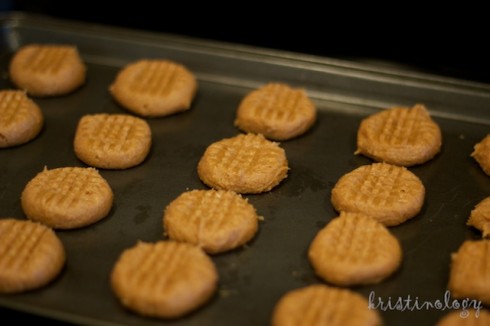 Then bake in a 350 oven for about 8 minutes. Maybe it's my cookie sheet, but mine take more like 12 minutes to get a little crispy on the outside and stay soft in the center.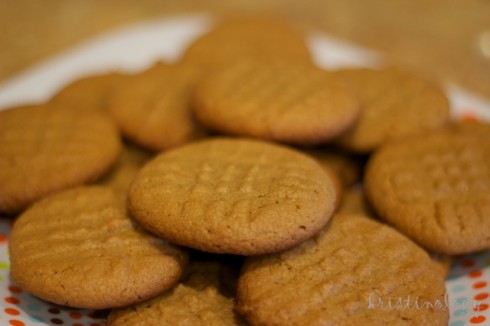 Yum… these are so delicious!
1 cup peanut butter
1/4 cup white sugar
1/2 cup brown sugar
1 egg
Enjoy!