This came in the mail the other day: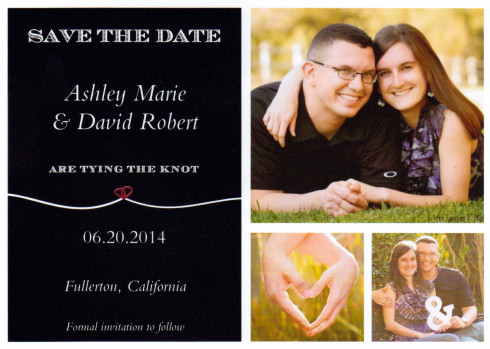 Reminds me of the fun times we had getting some of the wedding planning done. I left my boys at home to join my mom at my sister's home in California. It was so fun to finally get to see her place and it was great to hang out and have a week-long sleepover.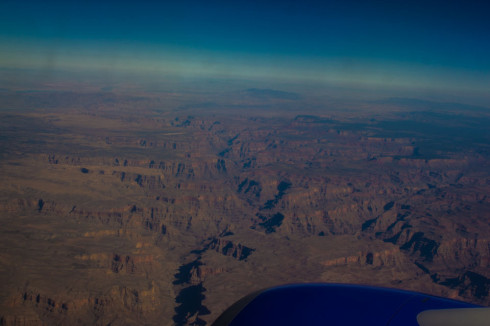 The main purpose of trip was to be able to attend Ashley's bridal shower. Mom and I had quite the challenge planning her shower from the other side of the country. It turned out great and we had so much fun!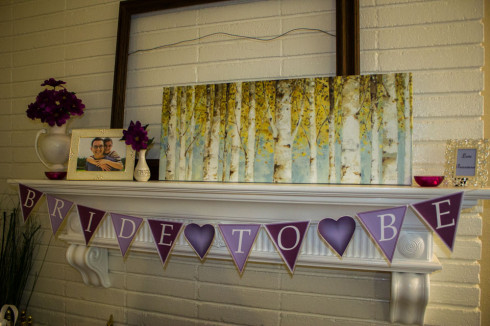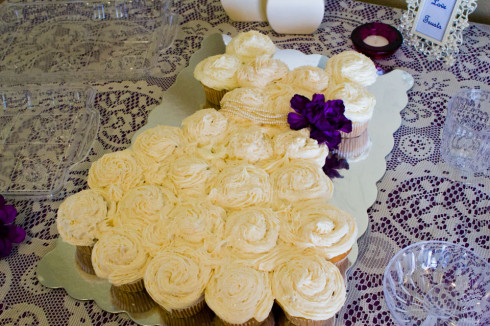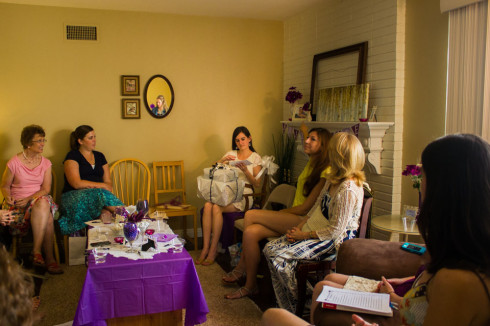 My bride-to-be sister, excited that I get to be her matron of honor!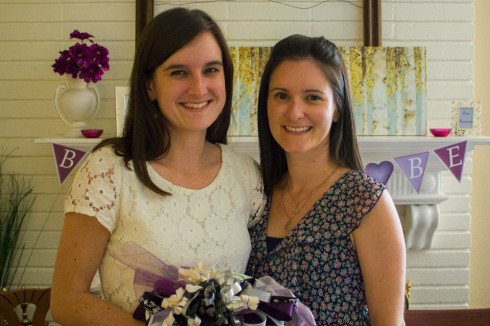 My bride-to-be sister with her other bridesmaids, both life-long friends!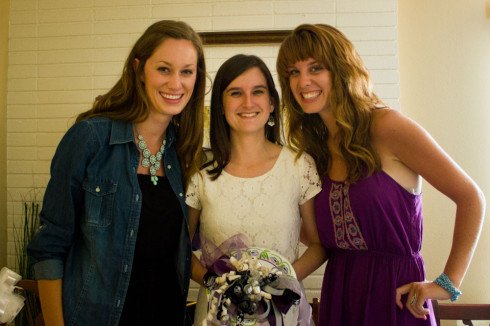 We squeezed a whole lot of appointments in those few days! We confirmed the bridesmaid dress choice, met with a DJ, chose an excellent photographer, and had an adventure checking out a creepy second choice photographer… who was not hired. I think one of the most favorite appointments was the cake tasting, of course.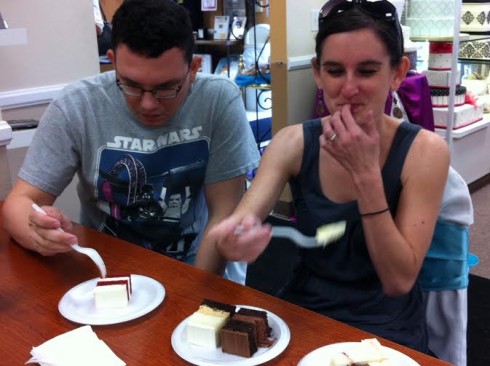 We also enjoyed meeting the crazy but fabulous and talented flower lady. She put together a sample of what table centerpieces will look like.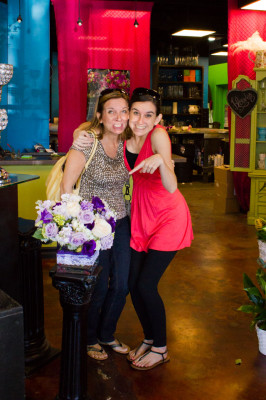 Mom and Ash pretended to be normal after they realized I was taking pictures.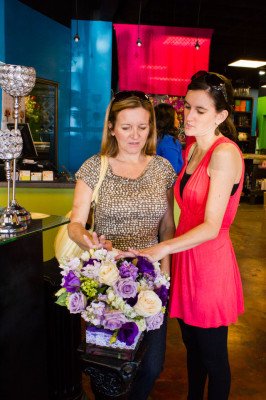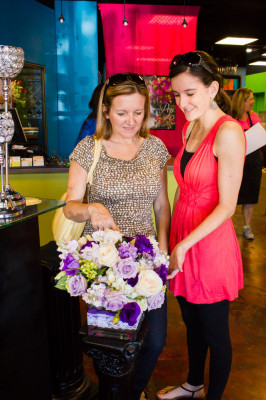 Ashley's friends gifted to her an engagement photo shoot. They did an fantastic job, the pictures turned out amazing! Mom and I enjoyed watching them work. Especially since we previously tried to do our own engagement photos which were… a little less amazing.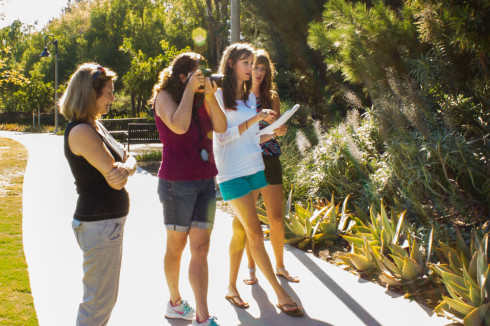 Finally, the trip ended with a surprise visit with my cousins, Thomas and Ben. I hadn't seem them in almost fifteen years! They arrived in the area just hours before I had to leave to go back home. Dad and Andrew flew in to surprise mom so we could all see them. They rest of them enjoyed a baseball game and more time together, but I still got to fit in a quick lunch and visit before catching my flight back home.