We were excited to do a little shopping this weekend and get a little closer to our goal of getting our foster care license. We've been moving slower than we thought we would, mostly because items we need are a little more expensive than we anticipated. But with a little more saving and a few garage sale deals we'll get there soon.
We were really hoping to be able to find a crib. Unfortunately, all the cribs we saw were drop-side cribs, which we are not allowed to have because they have been recently banned. However, we did get some good deals on several other items. I've had several people ask to see what we got, so I took some pictures of our growing collection of baby items.
First, here are a few items we picked up at a previous garage sale. I never took pictures since we hadn't yet shared about our foster care decision.
We got this matching set toy chest, shelves, and step stool. I thought they were cute and very gender neutral, which is a must for us. Plus when I was a kid my sister and I shared a room that was decorated with balloons. We got all four balloon pieces for $20. They are going in our non-nursery room for later on.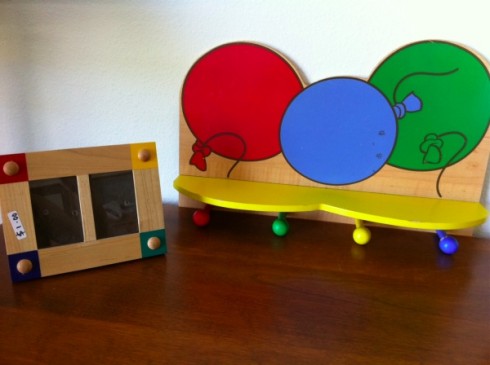 We also got a stroller, car seat, and two car seat attachments. The lady we bought them from just really wanted to get rid of them, she gave us the whole set for only $25!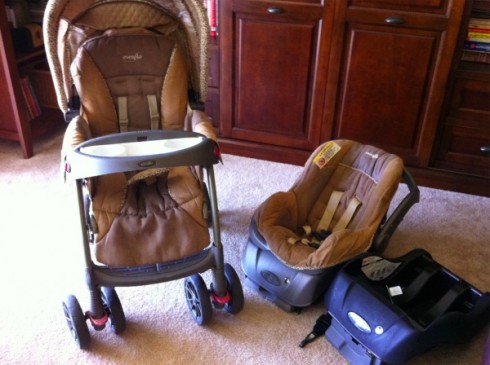 Again, I think it's a cute, gender neutral pattern and it looks almost brand new.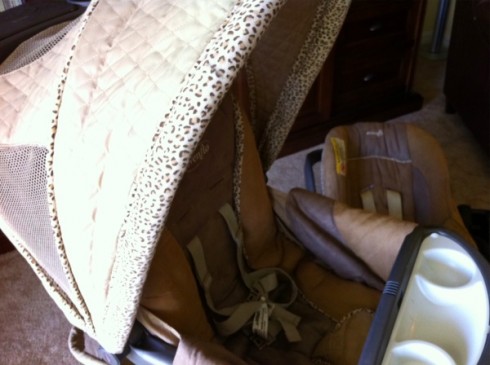 Now for the items from Saturday's garage sale. I bought these three canvas pictures a while back at Target for only $1 each. I figured they were so colorful that they would match with whatever we found in the future.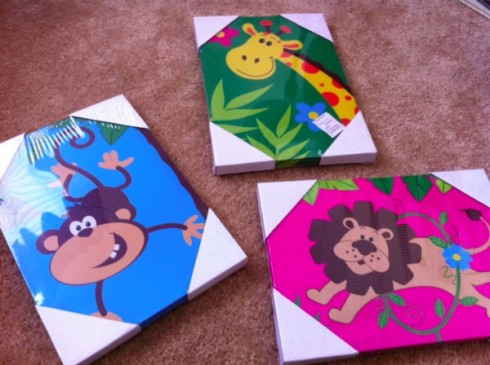 Turns out that cute, cartoony animals is a pretty popular look. We had no problem finding things that coordinated pretty well. The first item we found was a swing that looked barely used. It has different speeds and plays music. From my babysitting experience I knew this was an item we needed. We paid only $10 for it.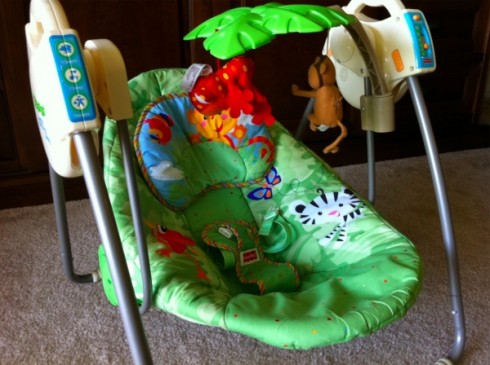 We also found a bouncy seat with similar animal designs. It still had the tags on it and we paid only $20 for it. We knew that was a good deal because we had seen them in consignments shops for $50.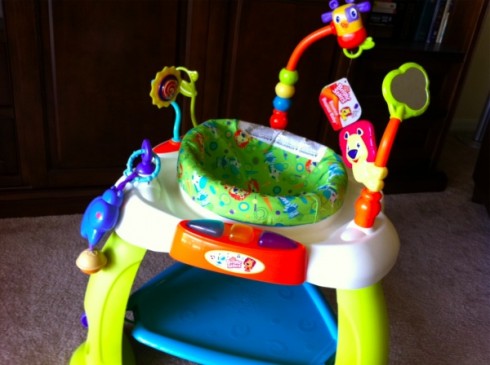 Then we got a pack 'n play for a great deal. I hadn't really thought about getting one, but for the price we couldn't pass it up. Especially since it had the fun animals to coordinate with the other items we had bought.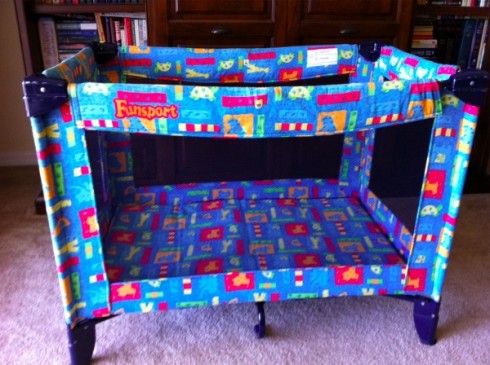 It had a price tag of $15 on it, but without us even asking the lady offered to give it to us for only $10!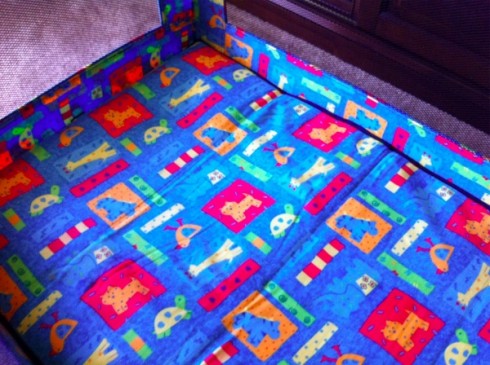 We also got a high chair, the kind that is just a seat that straps on to a regular chair, but I'm not sure if it's going to work or not. We have a high table and I'm not sure if the seat is quite tall enough. We'll have to see on that one.
We're off to a good start. We've been watching the sales ads to see a crib or crib set that we like. Once we get that I think we'll be ready to get our home studies going!