I think that a baked potato is one of the best foods ever! I can't believe my parents never made baked potatoes when I was a kid.
Just kidding.
They made them all the time. I was never a very big fan though. Until last week, I had never cooked myself my a baked potato… and I have no idea why not! I would always buy the packaged mashed potatoes because they were quick and easy. But what is easier than just sticking a potato in the oven?
Tonight Jesse grilled steaks for dinner. I was a little silly and heated the oven just for my potato. And it was so worth it. What a great and yummy food!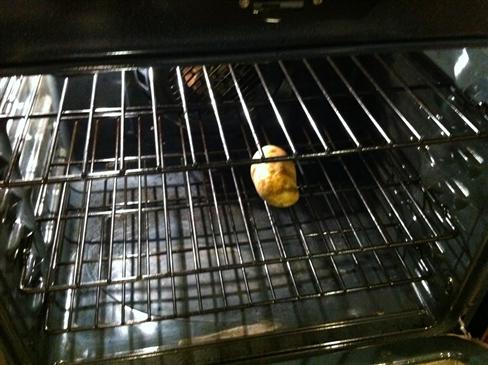 I thoroughly enjoyed our dinner… that's all I have to share tonight. 🙂