Staying here makes me wonder what it would be like to live on a farm.  I wish we could grow some vegetables for have an apple tree in our yard.  In the evening, just before the sun was setting we went out and walked around the farm.  We looked at how heavy the trees were getting with the almost ripe apricots, peaches, and apples.  Grandpa and Grandma were soon behind us pointing out what each plant was that was growing in their garden.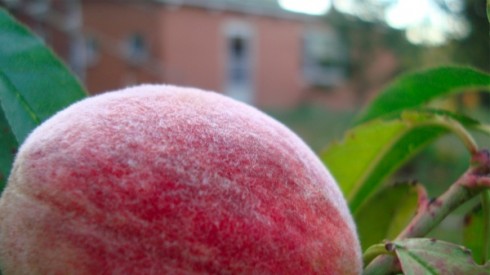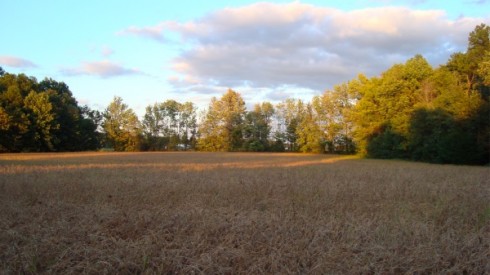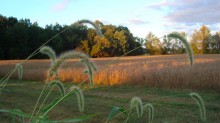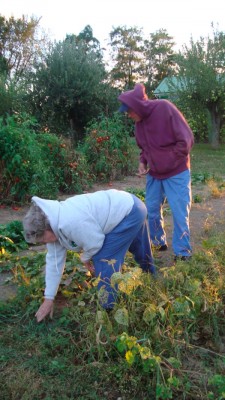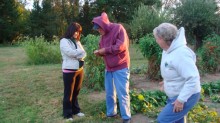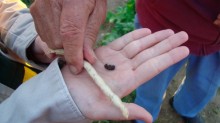 We had to hurry over to the hill behind the barn to catch the last bit of sun before it set.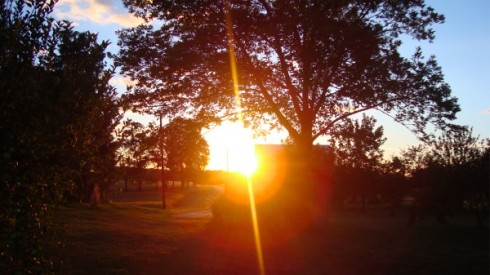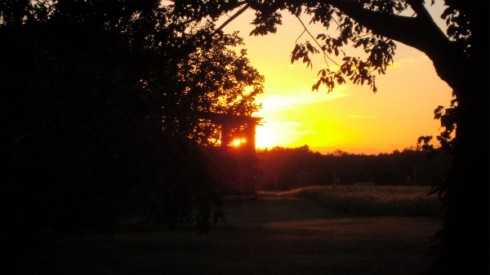 We were up early for church in the next morning. Jesse made me breakfast from home grown eggs. They came from a neighbor and some of them were pink and some were speckled.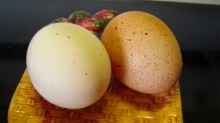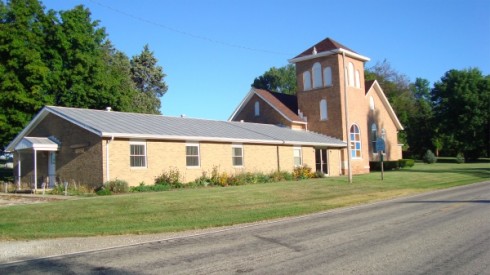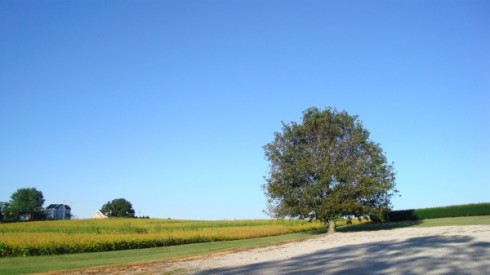 We had a yummy lunch at Taylor's and a lazy, relaxing day for the rest of the day. It's always nice to not have stuff to get done. We took naps, read books, and played on our computers. When it got closer to dinner time Grandma went out side to gather some apples to make for dessert.

Grandma pulled out her favorite cook book. It had been used more than a few times and the binding is barely holding the pages in anymore. The caramel-y top made those apple sooo yummy!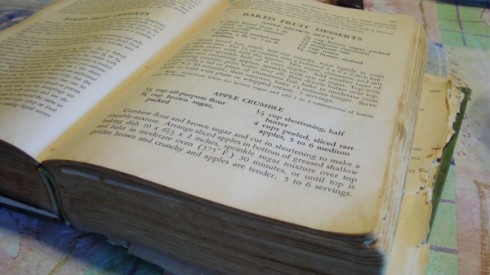 And then we went for a walk up the hill to the pond after dinner. We felt the cool breeze and listened to the silence except for when the occasional car drove by.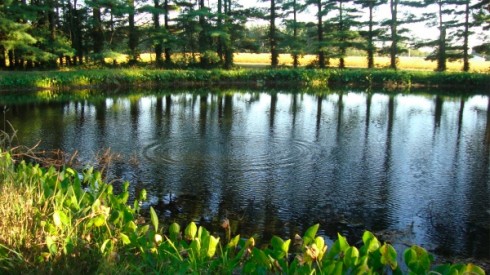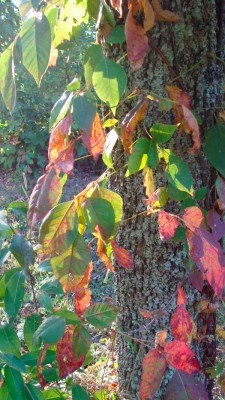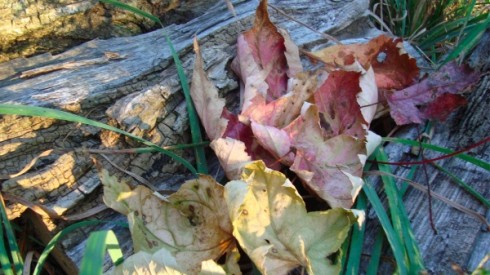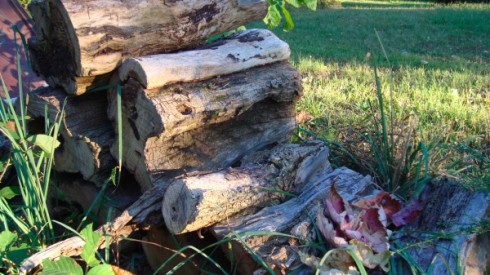 Then Grandpa met us in the driveway on the way back to the pond. We talked as we watched our shadows grow taller as the sun got closer to the horizon.