Enjoy Life Foods has added another delicious snack to their product line. If you haven't yet tried their decadent soft baked bars, you must! Enjoy Life sent me a full sample of all the flavors of the decadent bars. These really satisfy a craving when you "need" some chocolate, or anytime you need a snack.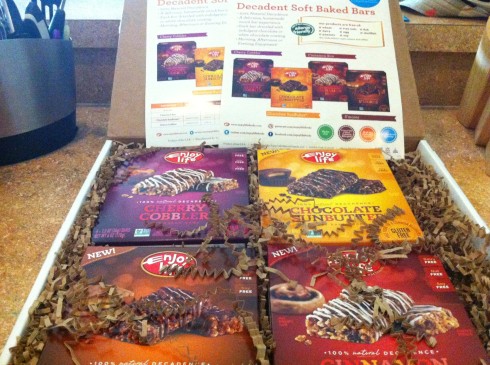 As always, I know that I can trust the Enjoy Life brand to find recipes that will be free from all the most common allergens. I was really curious to read the ingredients on these bars when I saw the icing drizzled over each bar, but sure enough they were still allergy safe.
The first flavor I couldn't wait to try was cinnamon bun… and it did not disappoint. After trying all the flavors this one was still my favorite. It really does taste like a cinnamon bun. The best addition to this recipe is the orange peel flavor, it just makes it perfect.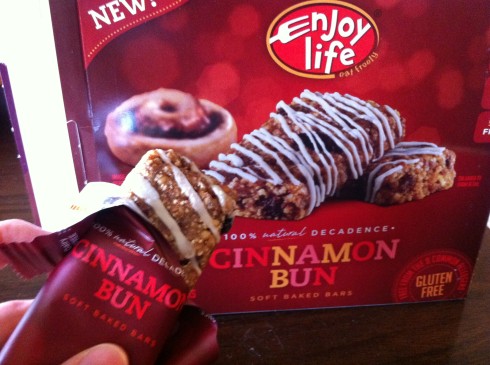 The next one I had to try was the cherry cobbler. I have to say, this one didn't appeal to me all that much. It's still tasty, but it wouldn't be my first choice. There was just something about the cherry that didn't quite make it for me.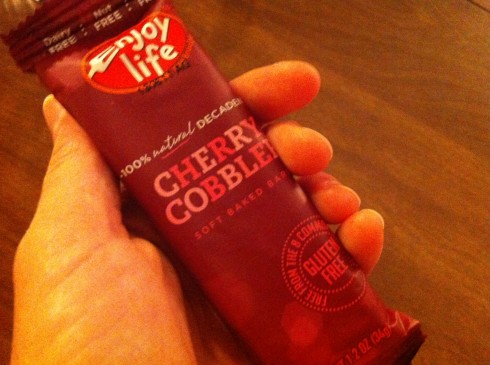 The s'mores flavor definitely did appeal to me. It's super chocolatey! This one makes a great treat. It's the perfect amount of chocolate.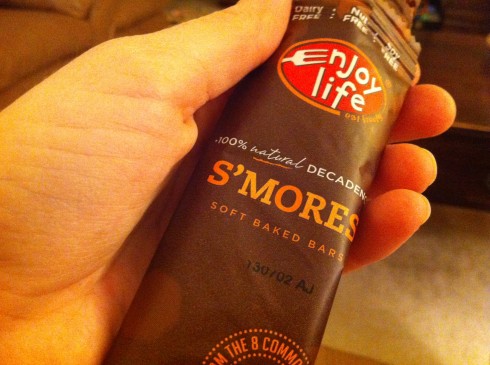 Lastly, the chocolate sunbutter is my second favorite flavor. This one is tastes somewhere between fudge and a brownie. It almost reminds me of eating a peanut butter cup, which used to be my favorite candy before food allergies.
I would recommend giving any (or ALL) of the decadent bars a try. I've brought these along with me several times now when I know we'll be somewhere that dessert will be served. I feel like I can enjoy my own dessert along with everyone else. Pick up a box to try and let me know what you think!