Yet another easy peasy slow cooker success! I know I say this about every recipe that I post, but you really have to make this one.
Prep time: 15 minutes
Cook time: 4 hours
1 boneless pork loin roast (2-3 lbs.)
2 tbsp. butter
1 envelope golden onion soup mix
1 can (14 oz.) whole-berry cranberry sauce
2 tsp. dijon mustard
In a skillet, brown roast in butter on all sides. Transfer to slow cooker; sprinkle soup mix.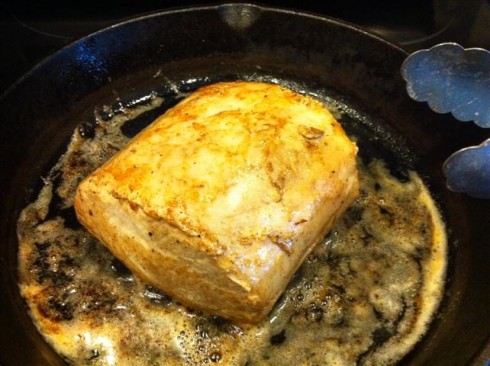 Add cranberry sauce to skillet, stirring to loosen browned bits from pan. I had to search a little to find a cranberry sauce without corn syrup in it. I finally found an organic sauce that had only sugar.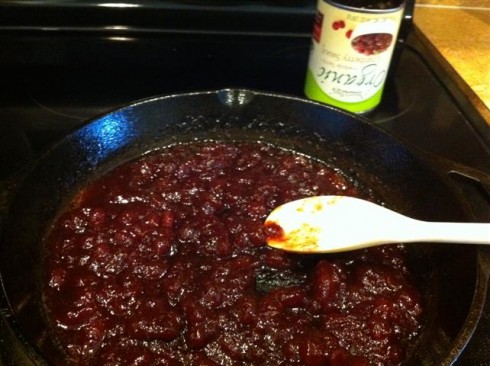 Pour cranberry sauce over roast.
Cover and cook on low for 4-5 hours. Remove roast to serving platter; keep warm. Strain cooking juices and stir in mustard. Slice roast; serve with sauce.
Instead of using the soup mix, I just used onion powder and some black pepper. The roast was SO moist and we topped it with the cranberries and sauce… so good!
The only thing I keep forgetting is to take a picture of my final products. I guess I'm always too hungry at that point to think about anything except eating. So instead you get to see what was left when we finished eating. That will make a very nice lunch for tomorrow.