Several moths ago I joined a CF wives group on Facebook. It's been a great way to get to know so many fabulous women who understand the challenges that sometimes come with being married to a CFer. The Facebook group has even lead me to meet up with a few of the wives who live in Tampa… we're all going out again for dessert tomorrow night!
Even though I haven't met most of the wives in person, I feel like I know know them. I find myself wanting to check up on them to see how they and their hubbies are doing. So, I was excited when one of the girls came up with the idea to do an ornament exchange. Everyone who wanted to participate sent her their address and she assigned us someone to send an ornament to. I shopped at the craft fair to send an ornament off to Jennifer in Connecticut!
When I received a package a package from Amy in Tennessee, I knew exactly what it was and couldn't wait to open it. Look how cute the package looked too!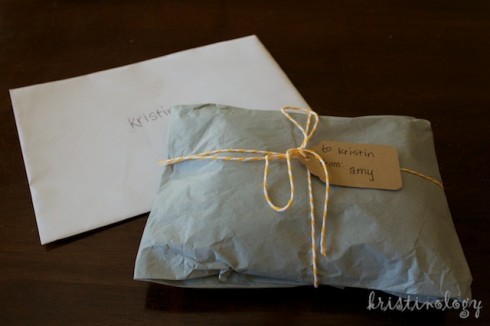 She said that she had to break the rules just a little and buy me two ornaments because she thought of me right away when she saw them. I think she picked perfectly… I love them both.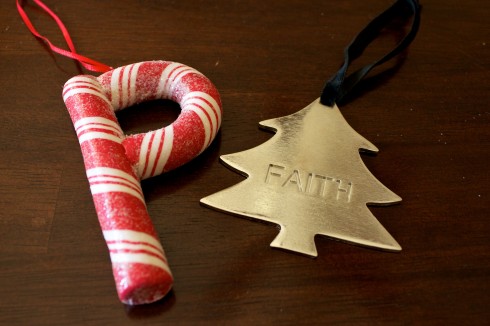 They are on the tree and add to my collection nicely. Aren't they cute?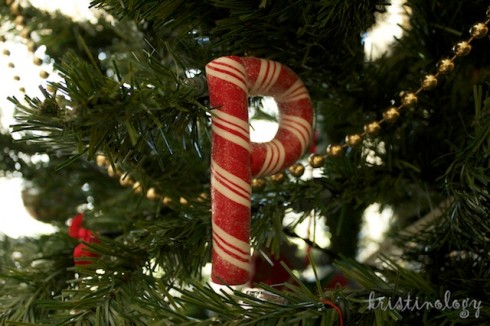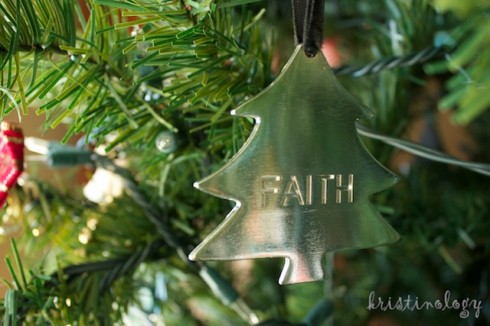 Thanks again Amy!