You may have seen my previous link to this cauliflower pizza crust in the past. If you haven't yet, you must try this. It's so easy, so yummy, and amazingly bread-like. You wont believe it's not bread!
We loved this recipe the very first time I made it. However, after some testing I believe it's now even better. I didn't change too much from the original, mostly just doubled the recipe to make enough to feed my pizza-loving husband. It's Jesse approved for sure!
Start by roughly chopping an entire head of cauliflower. I used a little bit of the stems, but mostly just the florets.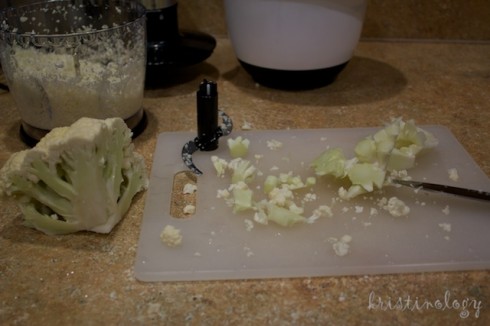 Toss the cauliflower pieces into a food processor and pulse until it looks like grain. I have to do mine in about three batches because the whole head of cauliflower doesn't fit all at once. Cover and cook cauliflower (without adding extra water) in the microwave for 6 to 8 minutes, until tender.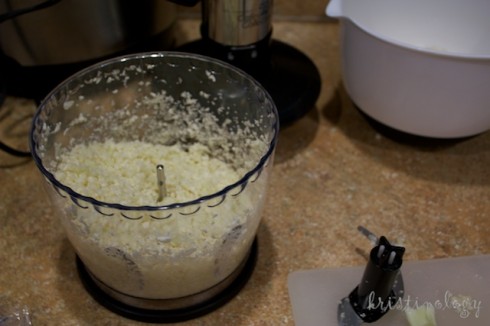 Then mix cooked the cauliflower with two beaten eggs, two cups of shredded mozzarella cheese, and spices. Then the cauliflower "dough" is ready to be transferred to a greased cookie sheet. Note: Some of the pictures show a casserole dish, but I've since discovered that a cookie sheet makes a crispier crust.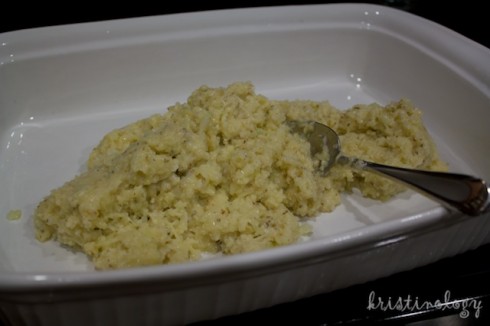 Spread the cauliflower mixture evenly and bake at 450 for 15 minutes.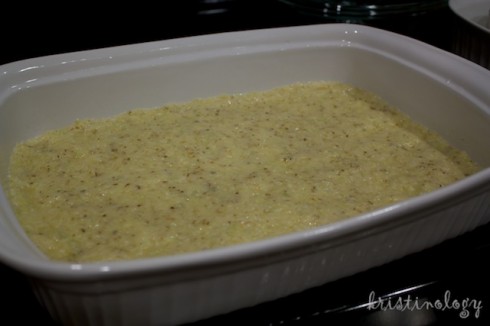 After the crust is baked, you can add any toppings you choose.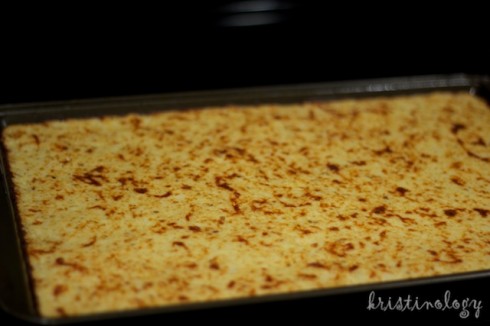 Our favorite combination has been Muir Glen pizza sauce, ground beef (cooked), red onion, mushrooms, and green pepper. I've found it's best to have the toppings prepared as my first step in the recipe.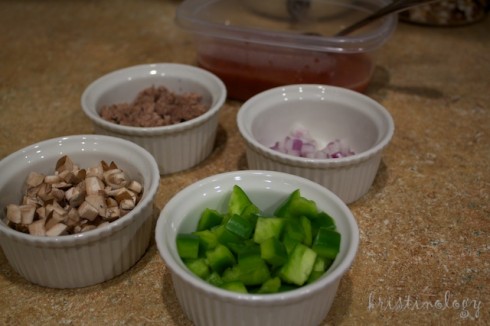 We also like to add Sargento four cheese Mexican blend on top of all the other toppings. Then it's back in the oven, under the broiler just enough to melt the cheese.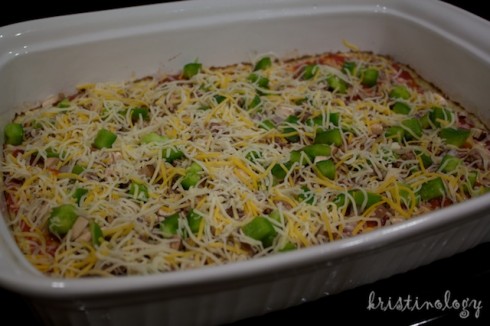 Delish!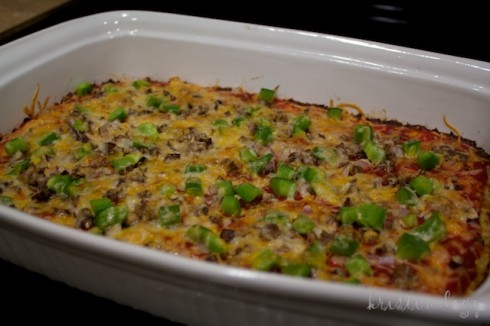 Here's the recipe:
1 head of cauliflower, riced and cooked
2 cups shredded mozzarella cheese
2 eggs, beaten
2 tsp dried oregano
1 tsp minced garlic
1 tsp salt
additional toppings and cheese as desired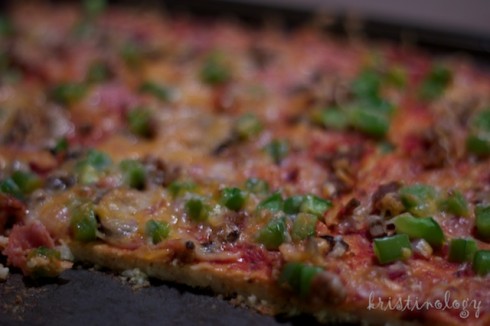 This might just be my favorite allergy adapted meal yet. I never would have thought cauliflower could work out so well. Let me know what you think. Enjoy!