When I first started on the paleo diet it was very difficult to find many recipes that would work for me.  This was one I came across early on and has become one of our favorites because it is super easy and super yummy.
Start by juicing one lemon, about 1/4 cup of lemon juice.  I like to zap it in the microwave to soften it up a little.  I read that it makes it easier to get the all the juice out that way.  I'm not sure how much of a difference it really makes, but I do it every time now.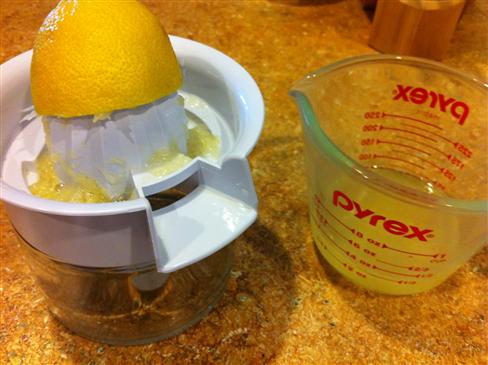 Then add about 2 tbsp of olive oil.
Next, add 3 garlic cloves, minced.  I cheat here and use a jar of minced garlic, the conversion on my jar says to use 1 1/2 tsp.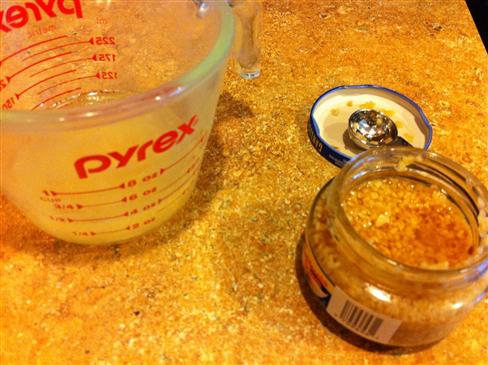 Finally, add the remaining spices:
1/4 tsp. thyme
1/4 tsp. oregano
1/4 tsp. black pepper
Blend all ingredients together and pour into a shallow dish.  Add pork chops to marinade.  Allow to chill for about 12 hours or overnight.  Grill, basting with marinade while grilling.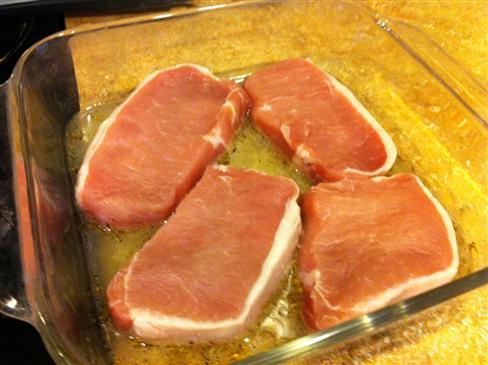 I like to make this marinade first thing in the morning so that it marinates all day to have for dinner.  I add an extra step and flip them around lunch time so that both sides soak up the marinade.  This helps them caramelize better while grilling too.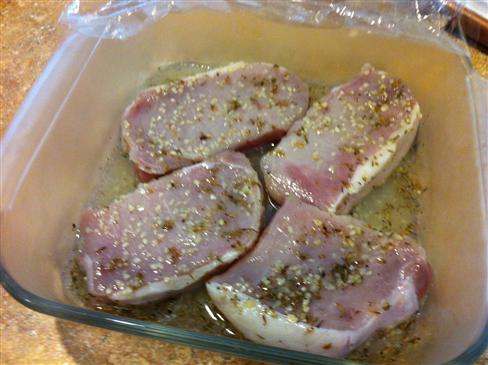 Recommended final step: invite friends/family to share the meal with.  Last night we had my brother, Andrew, and his girlfriend, Nicole, over for dinner.  I was nice to catch up with everything they have going on with all of their schoolwork.  It feels so long ago that I was at that stage of life.  As we were talking about some of the classes they are taking that I also took, I could barely remember learning that stuff… especially my Math classes.  Andrew is a Math NUT!  He had to keep guessing what I was trying to remember as those classes are now so far in the back of my brain.  However, we were lucky enough to sneak in a couple of review lessons after dinner.  I am really glad that he is enjoying his equations, but I'm even more glad that I am no longer worried about what X equals! Notice how fascinated Nicole is about finding what X equals.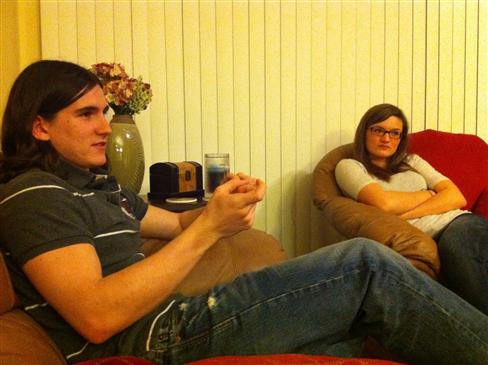 We ended the night by laughing at the last of the American Idol hopefuls try out, followed by being freaked out about the the Strange Addictions guy who couldn't stop eating champagne glasses and light bulbs.  Both are shows that we would kinda like to say we have better things to do than waste time watching, but we also can't help but watch.