Last year at the farm: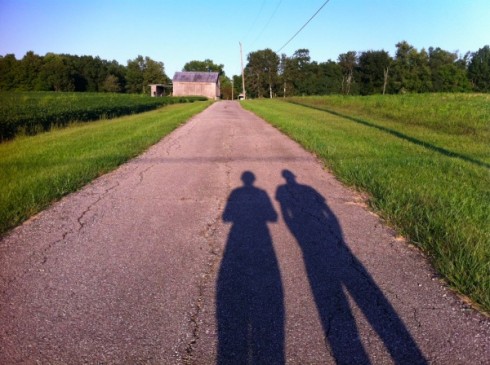 This year at the farm: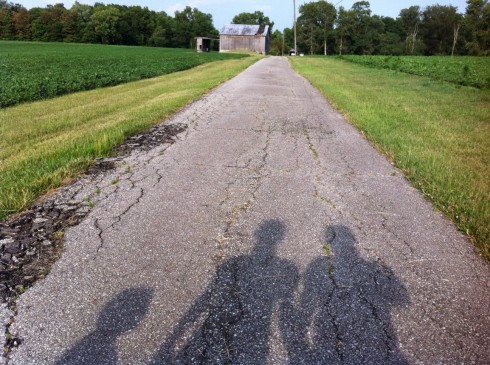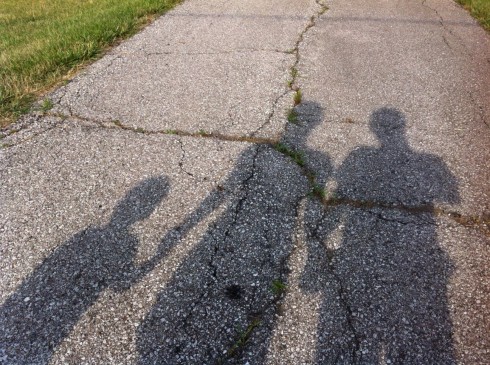 LOVE!

Welcome to the randomness that has been our lives for the last couple of weeks. It's been hard to focus on any one project because we keep being pulled away by so many constant distractions. It feels like I've been stuck right in the middle of several projects forever now. Hopefully life will slow down just briefly so that I can catch up!
In spite of the craziness, there is always time to appreciate little bits of happiness in our lives. And not much can make you happier than getting free stuff! Everybody loves free stuff! A few nuggets…
:: I was in charge of bringing veggies for a star-themed baby shower for a long-time friend. I used the opportunity to complete my first project inspired by Pinterest. I combined a few different pins I liked and came up with these little veggie and dip cups. Thank goodness for free ideas supplied by the internet. The shower was great and so much fun!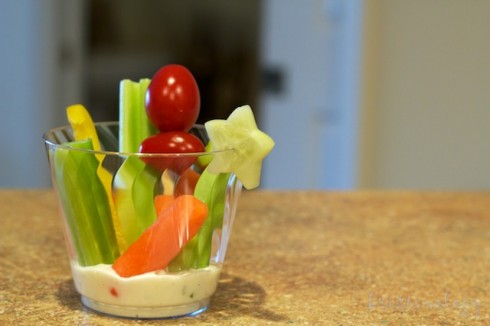 :: You know you're married to a CFer when you start to accumulate stationary and mugs from your CF hospital. We now have several note pads from various visits. We also scored a whole baggy of travel sized toiletries on this visit. Jesse didn't use all of them so we brought the rest home… because they were free. I like to keep extras of things like that in our guest bathroom for guests. I also think they'll be good for our foster kids to use if we have them for a short visit. It's kinda like showing your school pride, only weirder!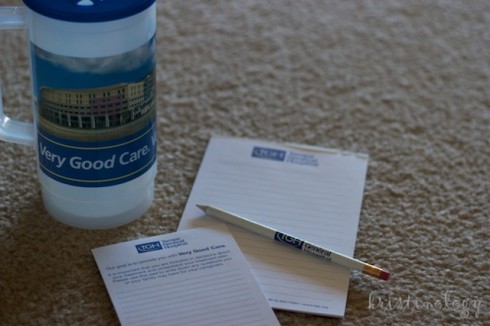 :: We had another visit with our licensing agent last week. She brought us our MAPP class certificates. Turns out we had been missing one homework assignment all this time and never knew about it. We got that turned in and now we are officially graduated from MAPP class (even though our names are spelled wrong).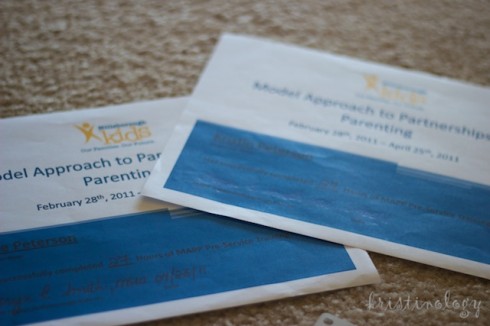 :: Our agent also brought over our foster parent handbook… that will be some fun reading. And she brought our foster parent starter kit. I'm not too sure we need all of this, but I never say no to free stuff!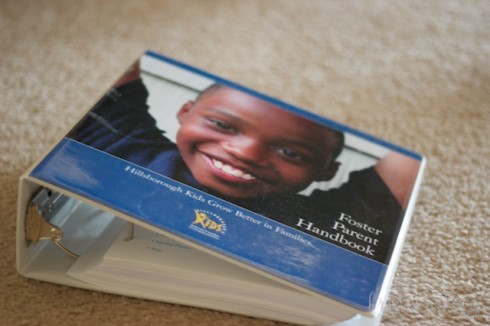 Thanks for being random with me. Have you scored any free stuff lately? Happy hump day!
Well, the holiday season has definitely come to an end in our lives. Our home decorations are back to normal and work is back in full swing. We worked last week too, but we never felt like we got back into our normal routine after having last Monday off. After two super full work days this week we both feel like it should be closer to Friday already. Life goes on, with a few random nuggets…
:: Un-decorating. Boo! It's soo fun and exciting to put up all the Christmas decorations, but taking them down is such a pain. I always have to take our stuff down right after Christmas, I feel like I can't relax knowing that I have to do all that work eventually. But then again… it's nice to have things back to normal too.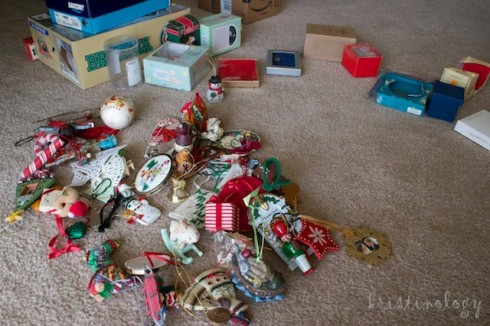 :: Ramekins! I'll bet that you have no idea how useful ramekins can be. My mom got a great deal on a set of ramekins and has since decided that they should be used constantly. Over the holidays we enjoyed a variety of foods served in ramekins. Eventually, "ramekin" became the answer to any and all questions. Just a few examples:
Our New Year's Day meal and one of my favorite dishes… tourtiere.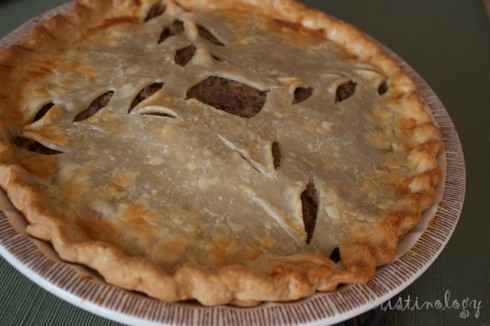 Allergy-free version… in a ramekin.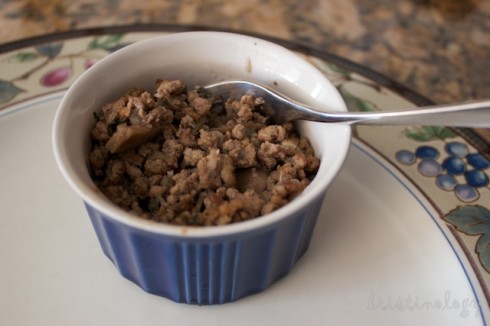 Crust-less pumpkin pie… in a ramekin.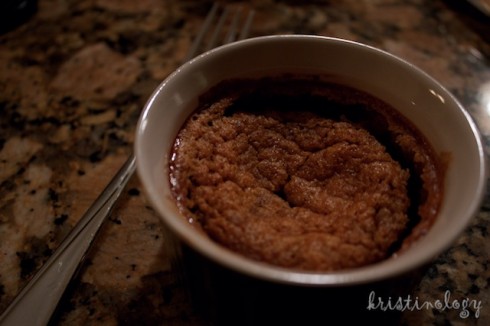 Dip with appetizers… in a ramekin. You get the idea? How did we ever live without them?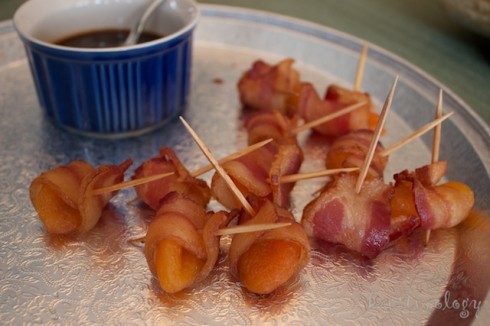 :: Pomegranate seeds. Yummy! My sister introduced me to this new snack. We'll have to enjoy them again soon.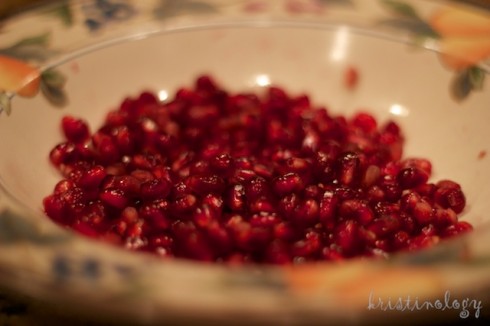 :: Ashley. She is on a plane headed home as I write this. The rest of my family returned to work and school this week, and she had to return to California. We like when she is able to visit, and we like all the game nights we get to have when she's here. It's always fun when we can all be together.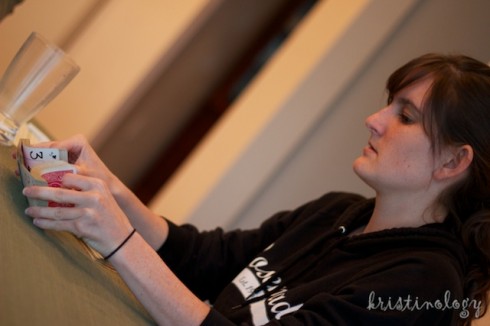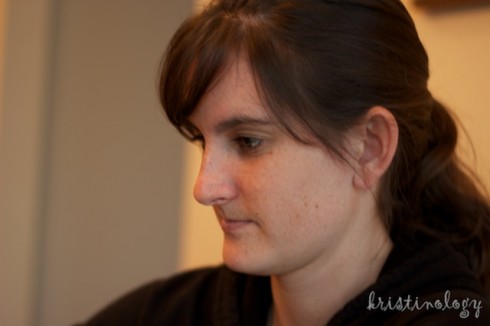 Happy hump day. Ramekin!