Nothing says holiday quite like homemade pumpkin pie. I decided that I really needed to learn to make pumpkin pie the way my Mom makes it. She mostly follows the recipe on the pumpkin can… with a small, but very important exception. The result is THE best pie!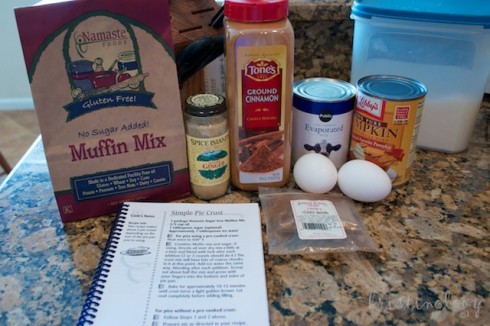 Start by making your pie crust. We used a Namaste mix and recipe so that it would be allergy-safe for me. I was pleased with the result for the most part. I liked the taste and texture, but it was a lot of work to make because it was difficult to form into the pie plate.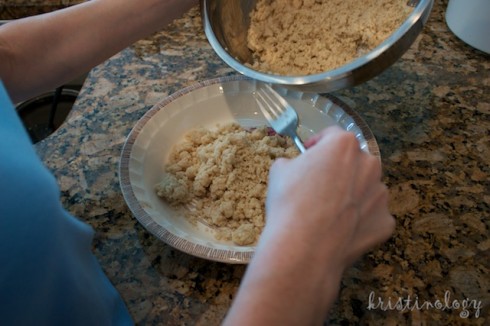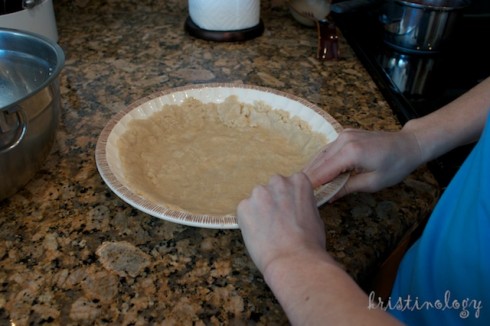 Once the crust is ready, you're ready to start on the filling. Here's where the big secret to the perfect pie comes in. When you get to the eggs, we only added the yokes for now, and set the whites aside to add later.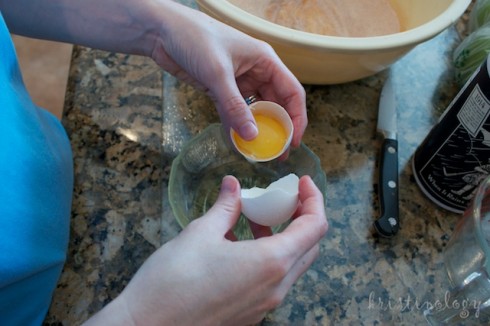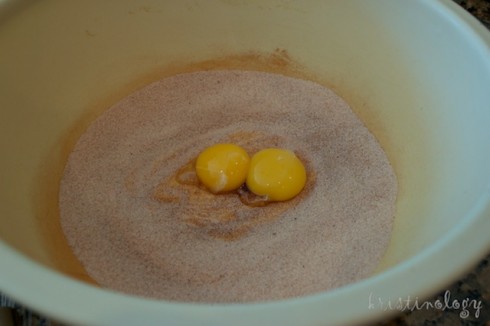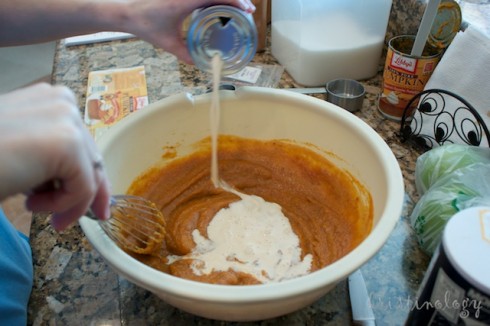 Once you've finished following the rest of the recipe, it's time to deal with the egg whites. We chilled a bowl for a minute or so in the freezer. Mom says it helps the whites to whip up better.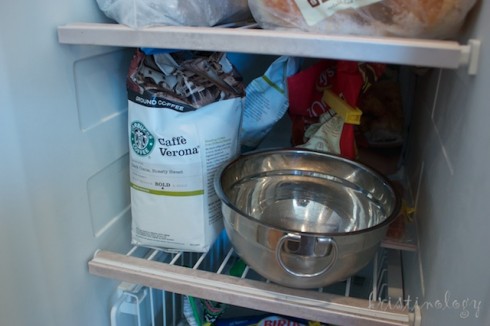 Whip the egg whites with an electric mixer until they stiffen a little. Don't over do it… you don't want them to be hard to work with. You still want them to be light and fluffy, but stiff enough to hold their shape a little.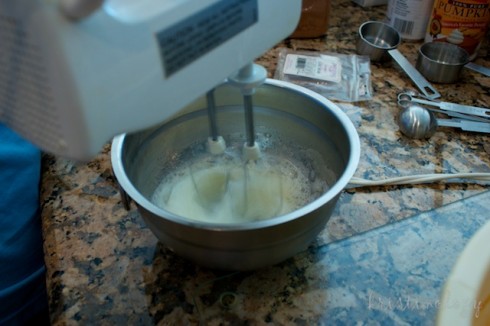 Then add the egg whites to the rest of the filling mixture. Slowly and carefully fold in the whites. The object is to keep all of the tiny air bubbles you mixed into the whites. If you stir too quickly you will undo the extra work you did. The result should be a pie that is extra light and fluffy.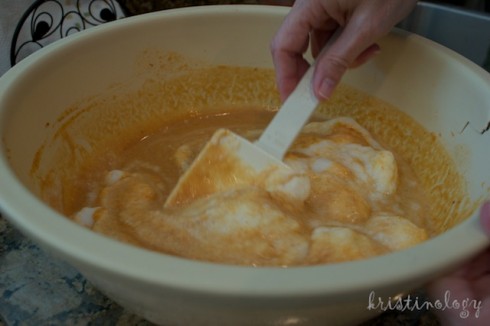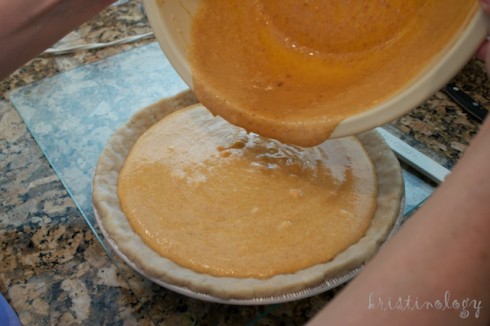 Bake the pie according to directions and allow to cool completely before serving.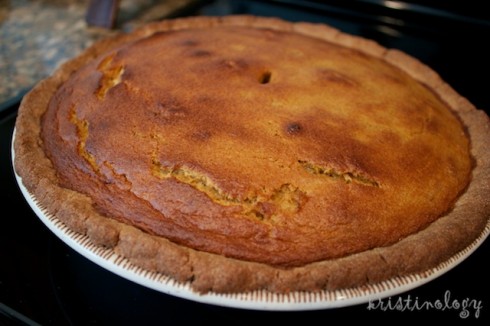 We served ours with homemade cinnamon whipped cream and a drizzle of maple syrup.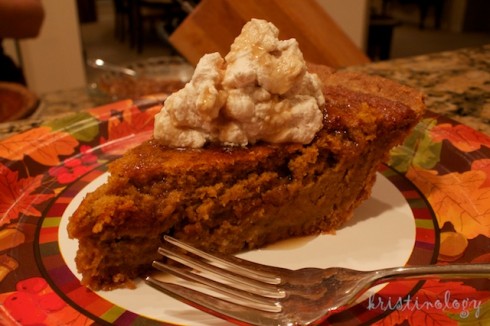 Delicious! Give this method a try… I know you'll love it. Enjoy!