Today has been such a busy day. In fact, I began writing this post hours ago and I am only now getting back to finishing it. We had several visitors stop at different times, two of which were the home health nurse and the physical therapist. None of us got too much sleep last night so we were all struggling a little to get through all of the activities of the day.
Last night Jesse and I went for a walk down to the end of the driveway and back. It's the perfect distance for an evening stroll. The silly, stray cat followed closely behind us the whole way. I think it thought the purpose of the walk was to bring it food.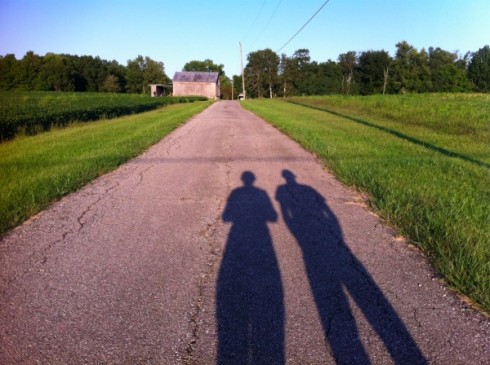 It was "freezing" last night. Well, at least for this Floridian! The crisp, cool air feels nice, but it sure gets chilly in a hurry as soon as the sun disappears. I bought this new jacket at Goodwill a couple of weeks ago. Mom and Ashley almost talked me out of buying it because they thought it looked like a space suit (and because it was about 100 degrees outside at the time), but I liked it so I bought it anyways. I'm glad I threw it in the car to bring it along. It's nice and warm and blocks the wind well.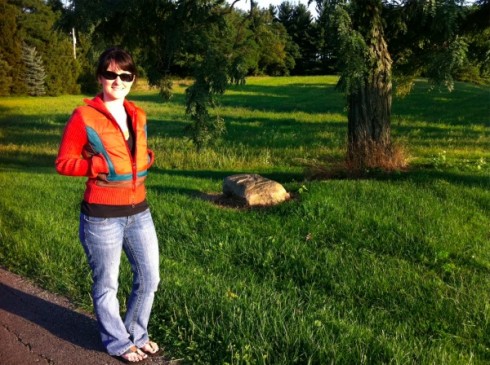 I just had to sit out in the sun for a little while this afternoon. It was a perfect sunny day and the perfect temperature. I set out a towel and relaxed in shorts and a tank top. It was nice to be able to do that without sweating to death. There is no way we can enjoy much time outside at home this time of the year.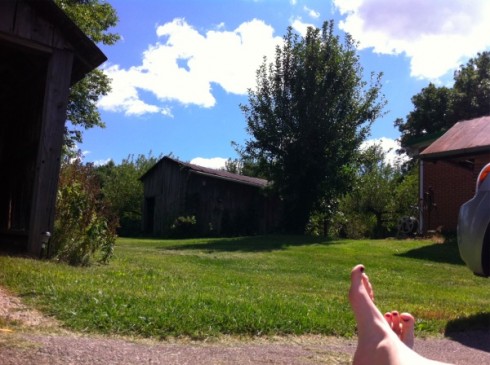 While I was soaking up the sun, Jesse finished up almost all of the mowing. That is… until he broke the lawn mower. Luckily, great-uncle Danny happened to stop by at just the right time. After a quick trip to pick up the needed part they got to work and got the mower fixed "right quick."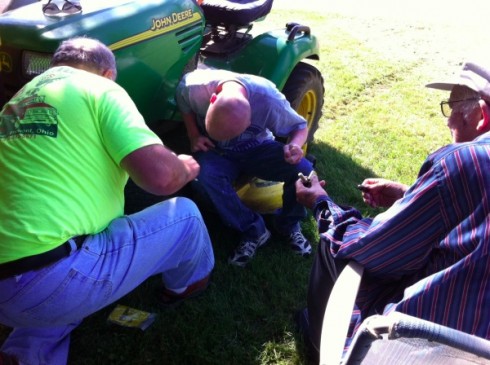 Grandpa used to own a John Deere shop so he knows everything there is to know about fixing them. He was close by to supervise the work being done.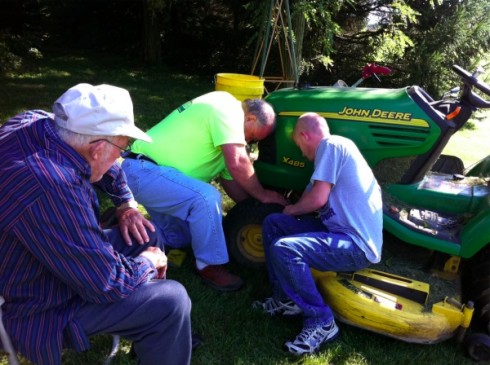 This evening aunt Linda came over with some new book shelves for the living room. We worked quickly to organize things and clear some floor space. Hopefully it will make it easier for Grandpa to get around with his walker while he needs it.
It's been a very full day so I hope that we will all be able to get some good sleep tonight.