May is Cystic Fibrosis Awareness Month! Would you consider making a donation to someone who is raising money for a cure?
Do you know the Bowers family? We had the joy of getting to meet them in person when they came to Florida last year. Kaleb Bowers is 11 years old and has Cystic Fibrosis. We have really enjoyed being able to keep in touch with them over the last couple of years. He and Jesse have become CF buddies.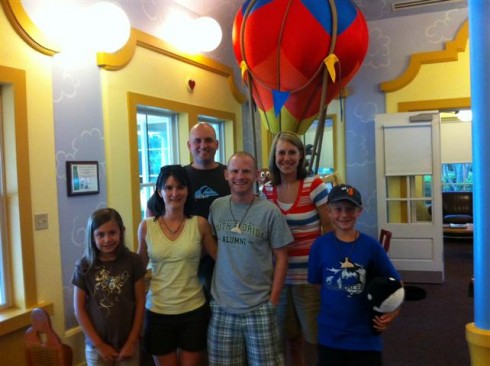 This family is amazing in how much money they are able to raise and donate to CF research. They always have fundraisers going on and we truly appreciate all the time and energy they spend working towards finding a cure for CF. We are so very proud to be a part of Team Kaleb!
What really touched my heart was how hard Kaleb's little sister, Hannah, is also working toward helping to find a cure for CF. She has raised thousands of dollars through her Coins for a Cure! She even made it on to her local news… they did a story about her cause. What an amazing girl she is!!
If you'd like to be a part of Team Kaleb, check out their donation page and help them meet their fundraising goals! Learn more about the Bowers family by following their blog, A Little Hope from Oklahoma.