I had a great birthday weekend! It started out with garage sales early Saturday morning. We love the semiannual Westchase garage sales because they always have such great stuff. We scored some great deals and supported the missions fundraising barbeque, like we always do.
Sunday was a fun day hanging out with Mom. We had Mom and Andrew over for dinner and games for Mother's day. Jesse grilled bacon wrapped fillets from Land and Sea, and they were great. Then Mom and I made my yummy Namaste brownies for dessert! Can't go wrong with making some chocolate for Mom.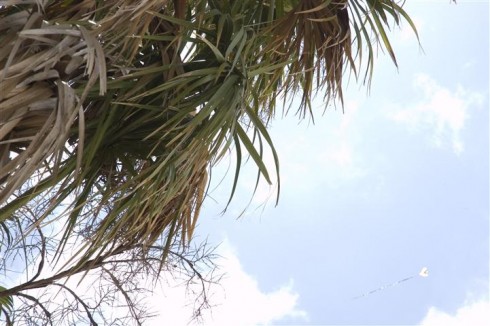 Monday was my actual birthday. Jesse and I took the day off to relax at the beach. We packed up our lunch and lots of snacks and headed to Howard Park for the afternoon. It was an absolutely beautiful day and a great way to spend my birthday. By the time we got back we had just enough time to shower and leave to small group. Honestly, we were thinking about skipping to go out for my birthday (bad, huh?), then we found out it was going to be game night… perfect! I enjoyed not having to cook dinner on my birthday and we had fun learning to play a new game called In a Pickle.
Today Jesse has been working super hard making up for all the fun we had over birthday weekend. Since he had so many phone calls scheduled for today, it's hard for me to concentrate with him talking right next to me. Not that I mind that he's talking, we like when people call for work! So instead, I spend some time "working" downstairs. I needed a change of scenery in the dinning room and went looking for some inspiration on how to rearrange the hutch to make it less boring.
Here was my inspiration: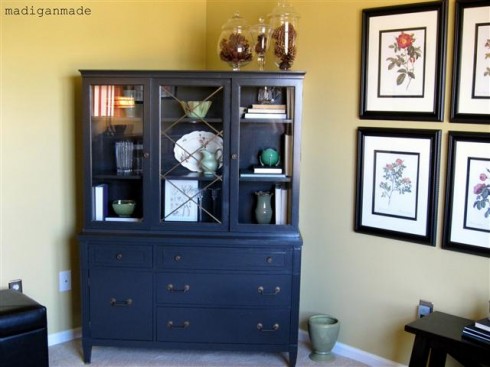 Here was our hutch before: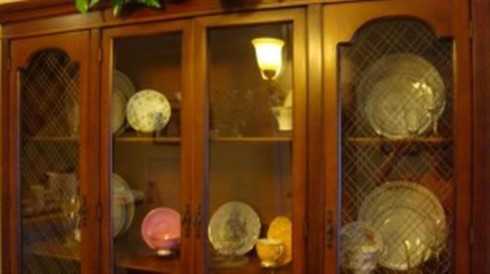 And here it is now: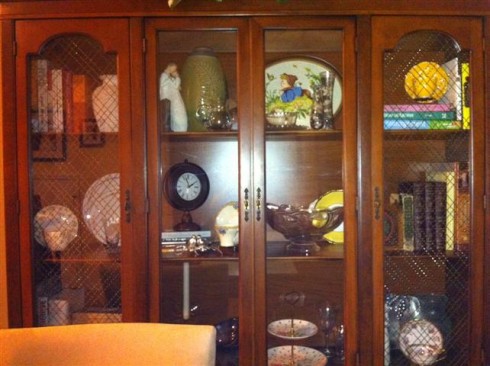 What do you think? I like it, but I wasn't sure if it looked too crowded? I have lots of pretty dishes that have been passed down to me from my grandma and great grandma. I wanted to keep them out, but still make the hutch look more fun. I'll look at it for a couple days and see how I get used to it.