Family birthday dinners are a forever long tradition in our family. This weekend we had a three-in-one birthday dinner to celebrate Nicole (last month), Andrew (on his birthday), and Jesse's (next week) birthdays. Mom made black bean soup and a salad, and I brought my no-noodles lasagna (Jesse's new favorite). We had a great time hanging out together.
:: Balloon wars. One should never underestimate the amount of fun to be had in hitting each other with balloons. Mom and Dad had filled Andrew's room with balloons on his birthday eve and we spent a lot of evening attacking each other with them. You'd think it would get old, but just when you though it was over… someone would start another battle. I have to say that arm is actually sore from smacking so many balloons.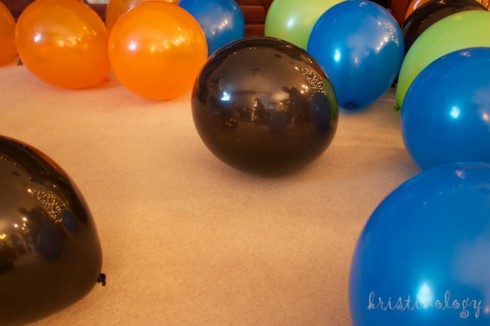 :: Cake. Mom made a cake filled with 21s for Nicole and Andrew, and 33s for Jesse. The colorful balloons on top of the cake are as old as I am. I'm pretty sure they've been on just about everyone's birthday cake every year!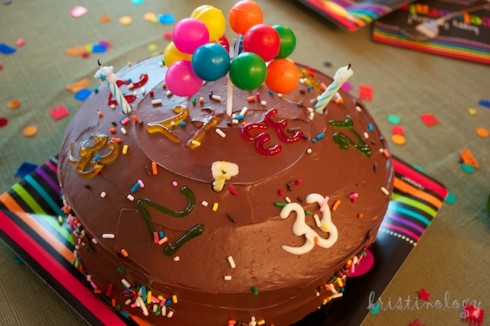 :: I was pretty excited to give Andrew his Math geek gift. In our house, you know it's a good gift when it causes Dad and Andrew to spontaneously burst into problem solving. Perfect gift… weird men!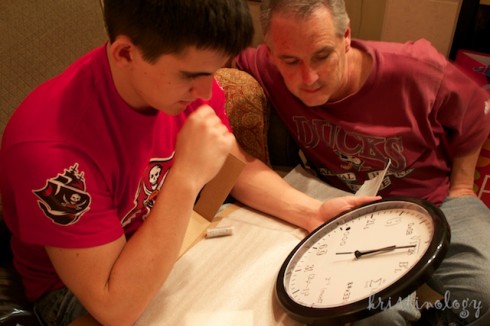 :: Andrew got several nice gifts. One of the things Nicole got him was personalized guitar picks. They had their picture and a birthday message printed on them. She's so smart!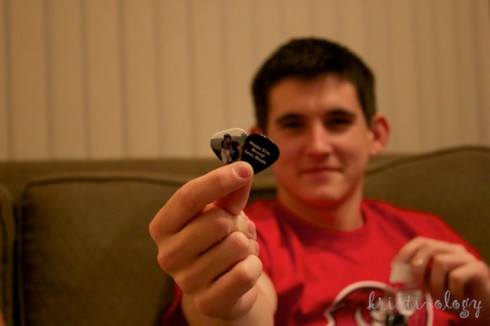 :: We sang happy birthday to all of them and they blew out their candles. Nicole also made a peanut butter and jelly pie (at Jesse's request) and a key lime pie.
Happy birthday to all, and to all a good night.